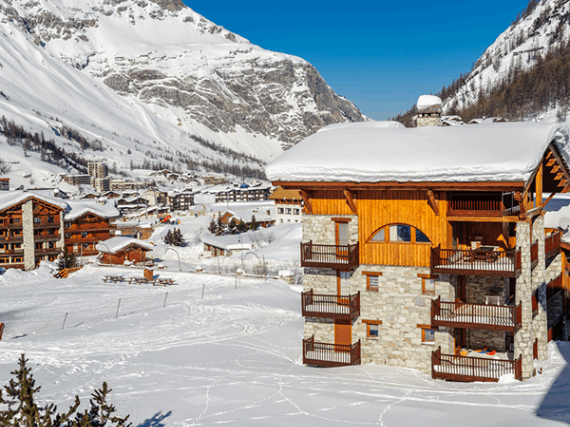 Val d'Isere – Brit Ski heaven
Britain has long fallen in love with Val d'Isere. It has been one of the most popular resorts for the Brits. Why? Probably because it has everything you need for a fantastic all round ski holiday to satisfy everyone. From the off-piste runs to the vibrant town not to mention that even if this was not enough you have a direct link with Tignes with more on offer.
Val d'Isere is great for exploring the backcountry. Fameous for the off-piste runs – which if you want to get the best, get a guide to get you immersed in this whole experience – this is by far the safest way to get you started. For the family who are not so daring, there is a massive ski area covering all skill abilities at every level. If it's luxury you are after – there are five 5* hotels or you can opt for a luxury private chalet that sleeps up to 10 with 4 staff to look after you including a butler, chef and driver. You have a private pool with jet stream, a cinema and of course not complete without a hammam.
If you are on a budget, then go down the self catering apartment route or opt for the 4* star at the Reuben – for two people including flights, catered, you can come in at around £680 per person for a week.
So something for everyone and every budget. A town with it's own pedestrianised centre, the Aqua Leisure sports centre and a fabulous array of boulangeries and patisseries – what's not to like.
If you have any questions about your next holiday, fill in our contact form.