We pride ourselves on the ability to provide a fully bespoke experience, giving you the holiday you deserve with no compromise and no catch.
No More Expensive
With the backing of one of the UK's largest travel companies, we have access to deals you don't.
ATOL Protected
As members of award-winning The Global Travel Group who hold an ATOL licence number 3973, your holiday is fully protected.
Holiday Types
Holidays made just for you
From safaris to city breaks, the whole world is waiting for you. Choose from short or long-haul holidays, or from UK breaks to luxury spa retreats. No matter what holiday you have in mind, we can arrange the perfect get-away, tailor-made just for you.
Newsletter
Subscribe to our Newsletter
Stay up-to-date & don't miss a thing!
7-Day Trip
Brazil
Escape to paradise, escape to Brazil. The list of choices you have on offer in this beautiful country is astounding, and it takes an experienced hand to know how to plan the best Brazilian getaway.
15-Day Trip
Florida
Florida is the perfect retreat for a little rest and relaxation, saying that it's perfect for those with an adventurous spirit! This sunshine state offers exceptional shopping opportunities, exciting nightlife and some wonderful beaches.
3-Day Trip
Rome
From the magnificent Roman monuments, such as the Colosseum and the Pantheon, with its amazing domed roof still perfectly intact, to 'la dolce vita' of the swish Via Veneto, Rome has so much to fascinate.
11-Nights
Bangkok
The land of a thousand smiles, Thailand boasts an enchanting combination of some of the world's finest beaches, awe-inspiring landscapes and a fabulous array of bceach hotels and luxury resorts.
7-Nights
Thailand
Stray from the beach resorts and Thailand delivers a rich cultural history. The spiritual reverence of countless monasteries, pagodas and temples of Bangkok and Chiang Mai is a particularly remarked upon experience.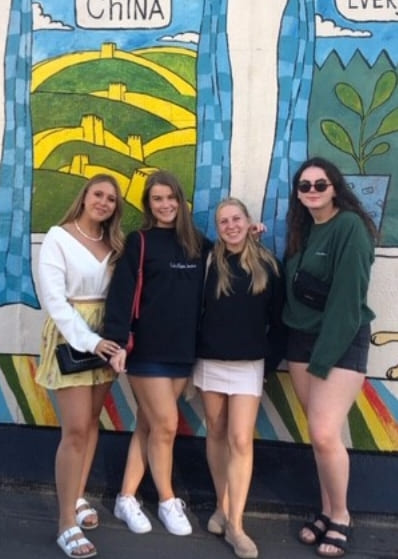 Fantastic Family Holiday
Full Of Great Memories
"Our holiday was simply outstanding! This is the second time that we have booked with Dragonfly Traveller to organise our girls trip, and once again it couldn't have gone better! All of us agreed how amazingly well organised everything was, from the airport to the hotel, which made it the most stress free holiday ever, thanks to Rob and Lisa. We had an incredible time in both Berlin and Krakow, and it is safe to say we can't wait to book our next holiday with them!!"
– Emily, Scarlett, Martha & Antonia
Blogs
Inspiring places and beautiful journeys
Studies show that spending time in nature is good for us – helping to reduce stress and improve our overall wellbeing. Perhaps that's why ...