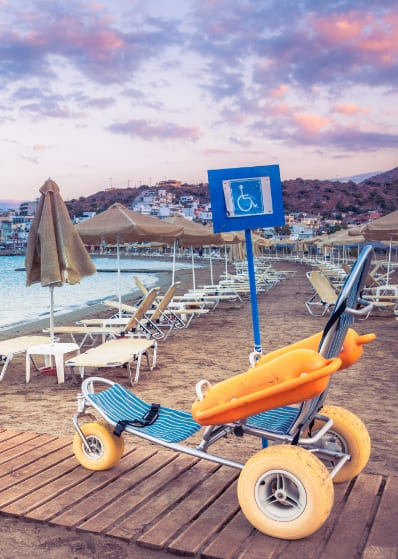 Holiday Types
Accessible Holidays
A holiday for the whole family should be just that, it should include the whole family. What it should also do is effortlessly cater for the needs of every family member, and we can ensure that an accessible holiday is an enjoyable experience for everyone.
We don't just book a holiday and hope for the best, we take the time to find out exactly what you require, and use our expertise to create a holiday that's tailor made for you and your family. This includes making arrangements at the airport (including adapted transfers), as well as making arrangements in your accommodation and around the resort that you choose.
You can rest assured that each holiday property has been visited and fully evaluated, which means we can find the right kind of accommodation to meet your specific needs – no matter what they might be.
Our 'Accessibility Audit' covers 150 vital areas, including details on adapted rooms, wheel-in showers, door widths, pool hoists and adapted transfers to name just a few things on our extensive list. All of our prices are inclusive of flights, with a baggage allowance, adapted transfers between airport and resort hotel, accommodation with a guaranteed adapted room, and bespoke holiday planning to meet your specific requirements. We also include the price of pre-booked equipment hire and excursions where available.
This means you won't be hit with any surprises or hidden costs, everything will be taken care of to ensure that you and your family enjoy the scenery and each other's company, safe in the knowledge that your Dragonfly Traveller P.A. has your back. Please contact us to discuss any special requirements or needs so that we can make your holiday not just enjoyable and memorable, but successful too.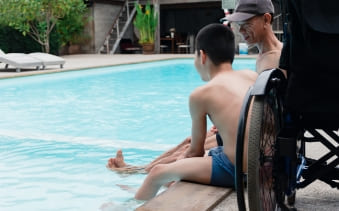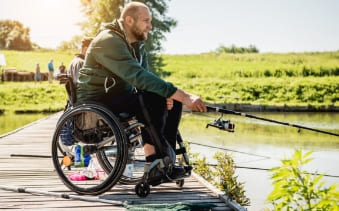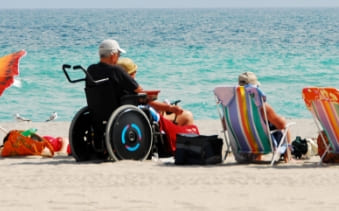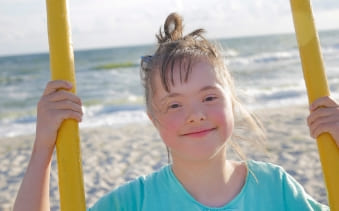 Accommodation
Accessible Holidays
Be safe in the knowledge that all of your needs will be catered for, in beautiful surroundings with wonderful facilities.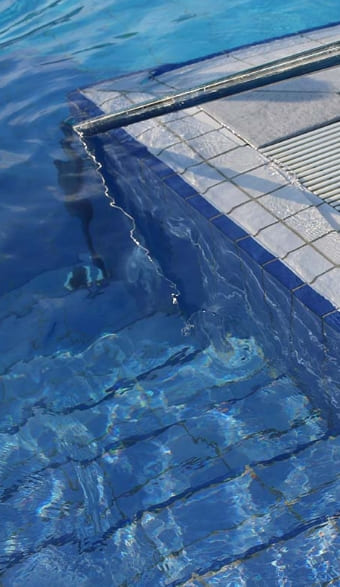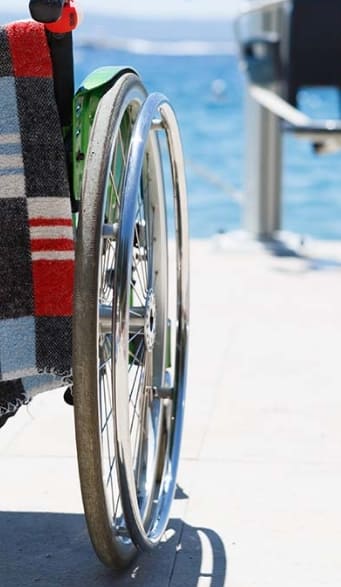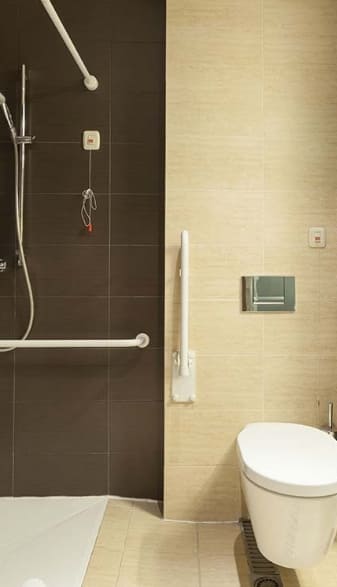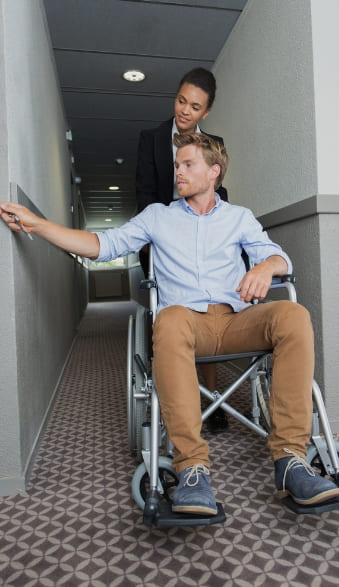 Tailor-Made Memories
We pride ourselves on our consultants' travel knowledge and excellent customer service standards.
No More Expensive
With the backing of one of the UK's largest travel companies, we have access to deals you don't.
ATOL Protected
As members of award-winning The Global Travel Group who hold an ATOL licence number 3973, your holiday is fully protected.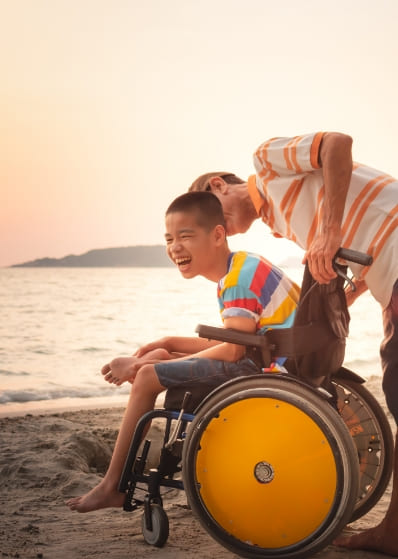 Great Dragonfly Traveller Trip
We got back today from a great Dragonfly Traveller trip to South Africa. We enjoyed all three locations and all the logistics worked really well. Rooms at Kapama and the Last Word outdid the Cape Grace which is saying something! We would be happy to use your expertise again and to recommend of course.
– Ashley & Kyle
Newsletter
Subscribe to our Newsletter
Stay up-to-date & don't miss a thing!