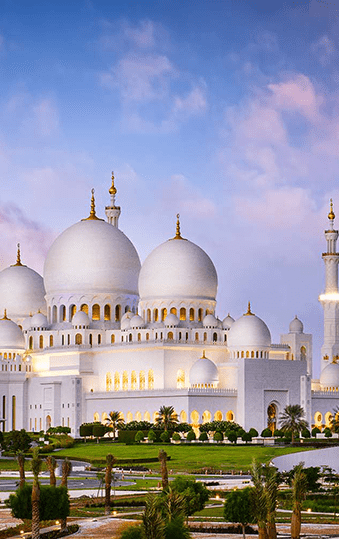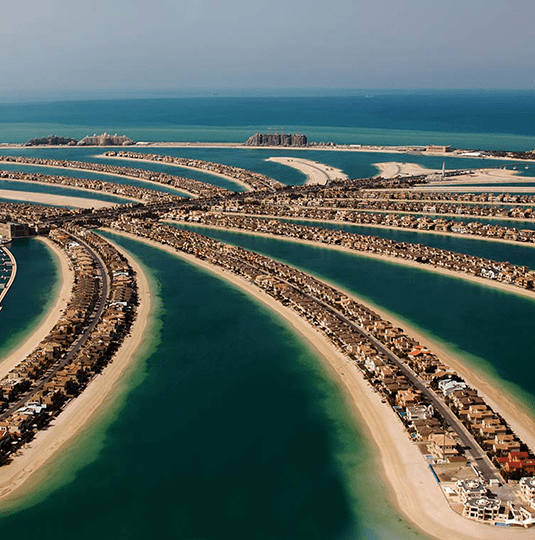 Destinations
The Middle East
The Middle East is an exciting mix of cultures, sights, smells and sounds, and Oman is a great destination to really appreciate the heritage and Islamic culture that this part of the world has to offer.
A world away from ancient mosques and architecture are the states of Abu Dhabi and Dubai. Here you'll find the best of the best. Expect exceptional shopping opportunities and outstanding hotels, as well as exciting architectural advances such as the Burj Khalifa, Burj El Arab and Capital Gate. Shopping here is simply a way of life, and you'll be spoilt for choice with luxury malls as well as local souks.
For those who love to explore the underwater world, The Middle East is an exceptional destination for snorkelling and diving. With numerous coral reefs and dramatic wall drop-offs, even the most experienced diver will be blown away. The warm waters are also perfect for sailing, kayak and hiring your very own jet ski, making this part of the world a dream for those that love water sports – not to mention the many water parks of course!
The next thing to mention is the cuisine. The Middle East is the land of hummus, tabbouleh, dates, pitas, turmeric and cumin – a combination that delights the senses and makes for a delicious feast at each and every meal. If that doesn't suit you, you can always choose one of the many wonderful restaurants which serve food from all over the world – there's very little that isn't on offer here. We can easily recommend dining underneath the Burj Khalifa, watching the beautiful fountain displays, whilst enjoying something to eat.
The Middle East isn't spoilt by tourists, making it a great place to avoid hoards of people whilst still enjoying a part of the world that offers incredible hospitality, amazing hotels and a rich history – not to mention the incredible weather!
Start planning your Middle Eastern adventure today by getting in touch with a member of our team.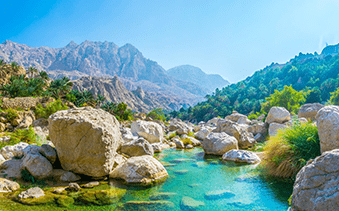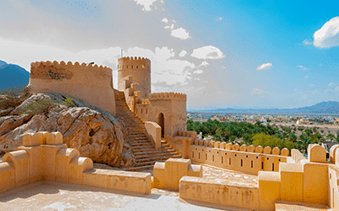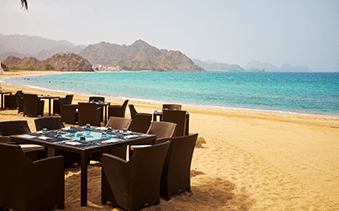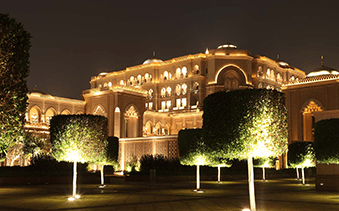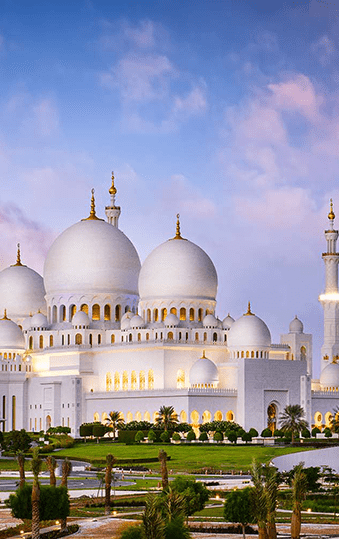 Finding good deals
during school holidays
John and Sam book 2 or 3 holidays a year, but Sam is a teacher, meaning her holidays need to tie in with school holidays. The secret to getting good availability and the best prices is to plan well in advance. So, we make sure that we are on the case with booking their holidays at least 11 months in advance, taking advantage of any early-bird offers.
– JOHN & SAM
Blogs
Related blogs
The rugged-meets-luxurious escape from gleaming Dubai, Ras Al Khaimah, roughly 50 minutes from Dubai International Airport, is full of high-end beach resorts, mindblowing desert ...
What and where is AlUla? Located 620 miles north of Riyadh in northwest Saudi Arabia, AlUla covers an area almost the size of Wales. ...