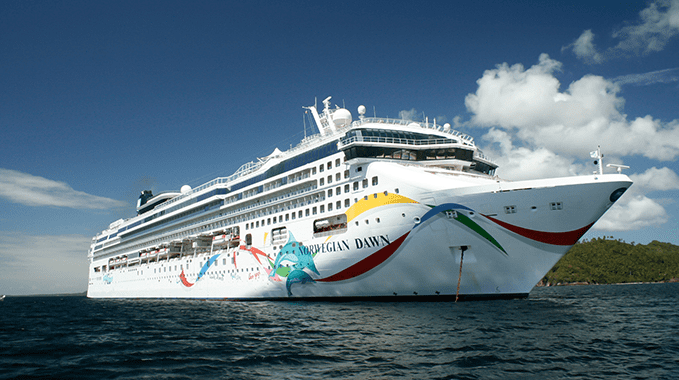 Our Stories
Simon, Juliet and their 3 children
The Client: Simon, Juliet and their 3 children
The Mission: Making the complicated possible
The Holiday: A cruise to the Norwegian Fjords, followed by Amsterdam, Paris, Berlin, Prague, Plitvice Lakes in Croatia, Montenegro, Sorrento, Athens and finally, a relaxing 7 nights in Ibiza.
Simon & Juliet wanted to take their family on holiday for the whole of August.
We helped them from the very start of their trip, with a car to pick up the family from their home and take them to Southampton, where their Norwegian cruise began.
The cruise was set to depart and end at Southampton, but to save them time, we arranged for the family to disembark at the last stop in Bergen, where they can fly straight to Amsterdam for their European travels. We pre-arranged all flights, taxis, and accommodation (all with interconnecting rooms for a great family experience) throughout Europe, with 2 or 3 night stays in each country and an iconic Aegean cruise that began and finished in Naples.
From there, we organised the flight and accommodation for their final 7 nights of relaxation in Ibiza, followed by travel back to the UK, including a car to collect from the airport and take them home.
GET IN TOUCH TO CREATE YOUR DREAM HOLIDAY NOW
Our Stories
John and Charlotte
The Client: John and Charlotte
The Mission: Exacting requirements delivered
The Holiday: The Body Holiday in St Lucia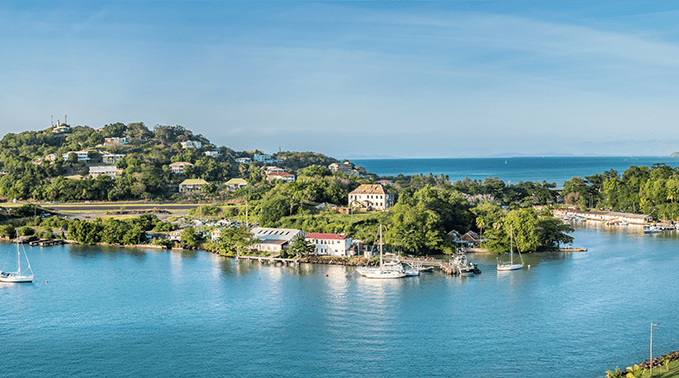 John and Charlotte like to take a healthy holiday break in January to detox and recover from Christmas. We came up with a high end, 5-star resort in St Lucia that's purely focused on luxury treatments, exercise, and diet. We arranged a meeting on their arrival with the resident nutritionist, ensuring their week was planned to perfection and would meet their expectations.
We prepared a brief in advance for the nutritionist, who made some initial plans for their stay, all based around some Ayurvedic Cuisine and Bhutanese treatments.
The Body Holiday resort is at the northern tip of St Lucia, so quite a distance for a regular taxi transfer. So, to add a glamourous touch to the holiday, we organised a return helicopter transfer from the airport to the resort… Talk about arriving in style!
GET IN TOUCH TO CREATE YOUR DREAM HOLIDAY NOW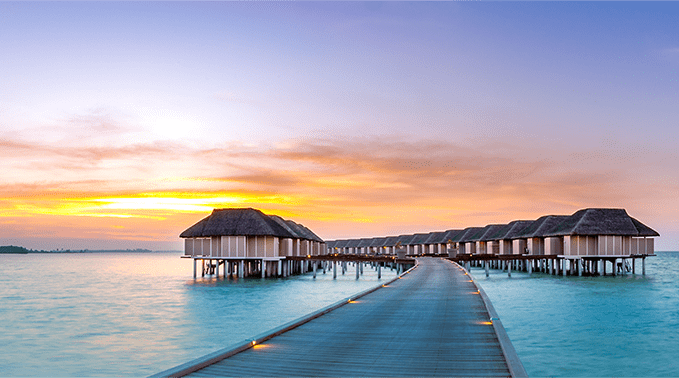 Our Stories
Victoria and her family
The Client: Victoria and her family
The Mission: Finding the right resort
The Holiday: Maldives
Victoria and her family have visited the Maldives a number of times, but just haven't managed to find the right resort. They like seclusion, being away from the crowds, and hate water sports, but want a resort with a house reef where they could experience their true passion of deep sea and scuba diving.
We found them a great House Reef Water Villa, with its own pool and separate sleeping area for the kids, in Amilla Resort. These Villas are on the opposite side of the island to where the main beaches are, so away from the crowds and traditional water sports such as Jet Skis. Our arrangements for the family during their holiday also included restaurant reservations for every night of their stay.
GET IN TOUCH TO CREATE YOUR DREAM HOLIDAY NOW
Our Stories
Dennis and Mary
The Client: Dennis and Mary
The Mission: Taking the pain out of booking a holiday
The Holiday: Caribbean Cruise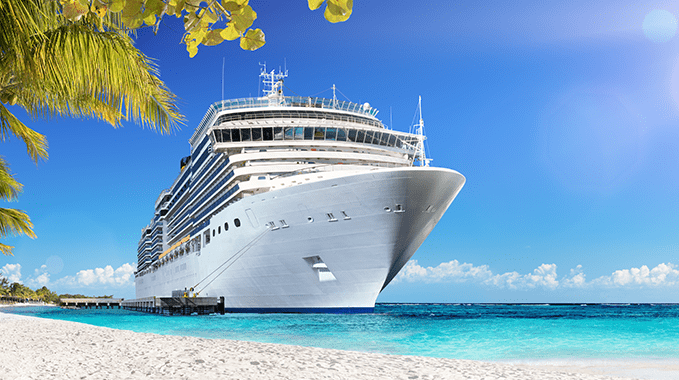 Dennis and Mary love their yearly Caribbean Cruise – same month, same cruise line, same cruise.
It sounds straight forward, but every time they went to book their cruise directly with the cruise line, they were faced with a long online process, but were unable to highlight their particular needs, which includes special assistance at the airport and on the flights, due to Mary's restricted mobility. They also like a cabin near the lift to make it easier for Dennis to push Mary's wheelchair. They also like to upgrade to Premium flights which needed to be requested by phone.
We've now taken on the holiday booking hassle, so all we need to so is phone Dennis and Mary to let them know that their cruise is booked for next year.
GET IN TOUCH TO CREATE YOUR DREAM HOLIDAY NOW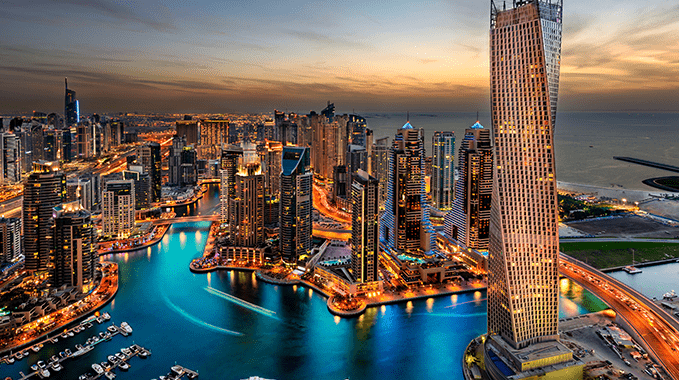 Our Stories
John and Sam
The Client: John and Sam
The Mission: Finding good deals during school holidays
The Holiday: Dubai
John and Sam book 2 or 3 holidays a year, but Sam is a teacher, meaning her holidays need to tie in with school holidays. The secret to getting good availability and the best prices is to plan well in advance.
So, we make sure that we are on the case with booking their holidays at least 11 months in advance, taking advantage of any early-bird offers.
They used to travel business class, but the prices were too high, so we try to organise Premium Economy for them or, if unavailable, extra leg room seats – another reason to book early as these seats get book up!
They're regular visitors to Dubai, so we now begin arranging their Dubai holiday in October. We choose a different resort each time, always with a suite, half board, and transfers at the airport. They also like to do at least one activity during their stay – last time we organised them a dessert safari!
GET IN TOUCH TO CREATE YOUR DREAM HOLIDAY NOW
Our Stories
Andrew and Louis
The Client: Andrew and Louis
The Mission: Tailormade holidays to client specific requests
The Holiday: Vietnam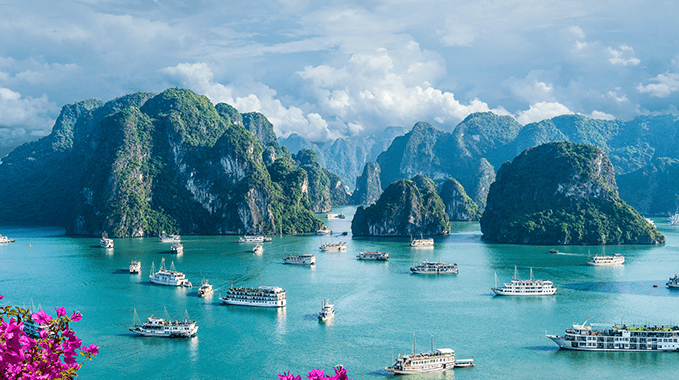 Quite often, clients have some specific ideas in mind about where they want to go for their holiday. In this case, Andrew and Louis knew they wanted a tailormade holiday to Vietnam. They'd done some research and had some ideas but were struggling to pull an itinerary together. They wanted to visit certain locations and were looking for ideas for other activities, but also wanted to include some time to relax between touring excursions.
So, we got to work on an itinerary for them…
City tours of Hanoi, a cruise in Halong Bay, a half-day excursion to Hoi An, a half-day cookery class at Red Bridge Restaurant & Cooking school, a full day excursion to Cu Chi Tunnels and Saigon City, plus checking out the Mekong Delta & Cai Be floating markets.
We didn't want to forget their relaxation time, so we also arranged a luxury resort for 3 days on Con Dao islands.
This is just a taste of their itinerary, where all the international and internal flights, plus taxi transfers, were also arranged. All the hotels and resorts were booked to their taste, even down to specific room types, and a private guide for their tour was arranged, so they had someone with them all the time.
GET IN TOUCH TO CREATE YOUR DREAM HOLIDAY NOW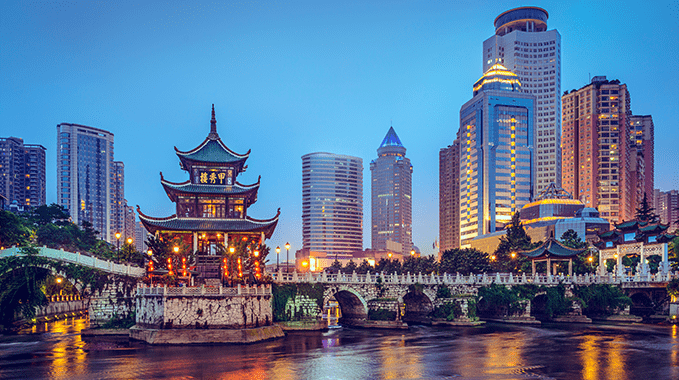 Our Stories
Mike and Yvonne
The Client: Mike and Yvonne
The Mission: A busy itinerary to suit a couple and their parents
The Holiday: China
Mike and Yvonne wanted to take both their parents on a trip of a lifetime to China.
Whilst it was a busy itinerary to create, the trick with this was to make sure the pace of the itinerary was suited to their parents, all of whom had different abilities and likes/dislikes.
When you have this type of situation, a private guide is crucial. We arranged the busy itinerary, but with added flexibility. A private guide allowed those who didn't want to do a specific excursion to get advice on where they could visit instead.
We also had the interesting challenge of pulling together the family dinner and menu for the final night!
GET IN TOUCH TO CREATE YOUR DREAM HOLIDAY NOW
Our Stories
3 families and their children
The Client: 3 families and their children
The Mission: Getting the group holidays co-ordinated
The Holiday: The Canary Islands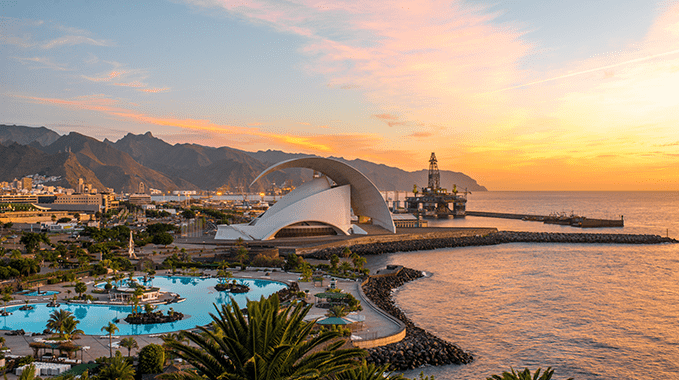 Arranging a family get together in the Canary Islands sounds simple enough. But our client, Nick, found it to be a bit of a headache when trying to get everyone co-ordinated.
We helped all 3 families (all with children, plus an aunt and uncle) to arrive at the resort at the same time. Again, this sounds relatively straight forward, however, when each family needs to travel from a different UK airport and the aunt and uncle live in Chicago, it starts to get complicated.
Nonetheless, everything was arranged successfully, and the family reunion was achieved!
Not only did we get everyone arriving and departing on the right dates, but all the rooms at the resort were together and facing the ocean.
GET IN TOUCH TO CREATE YOUR DREAM HOLIDAY NOW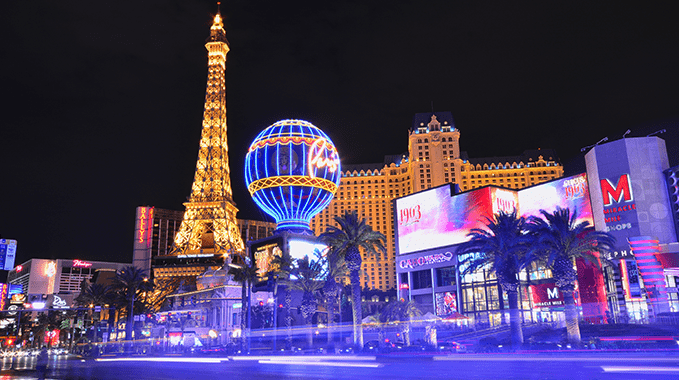 Our Stories
Tom
The Client: Tom
The Mission: A 50th birthday celebration abroad
The Holiday: Las Vegas
Tom's vision for his 50th Birthday celebration was none other than Las Vegas!
We arranged 6 couples to arrive on the same day from different locations, plus rooms at the same hotel. Of course, their plans also included flights and taxi transfers for each couple, arriving at different times of the day.
As for activities, we organised a Grand Canyon Helicopter ride with a picnic at the bottom of the Canyon. This involved chartering 4 different helicopters to get everyone there at the same time. And of course, there's the birthday celebration night, which included a show at Caesars Palace.
GET IN TOUCH TO CREATE YOUR DREAM HOLIDAY NOW
Our Stories
Pete and Allison
The Client: Pete and Allison
The Mission: A wedding and honeymoon
The Holiday: Dubai & The Maldives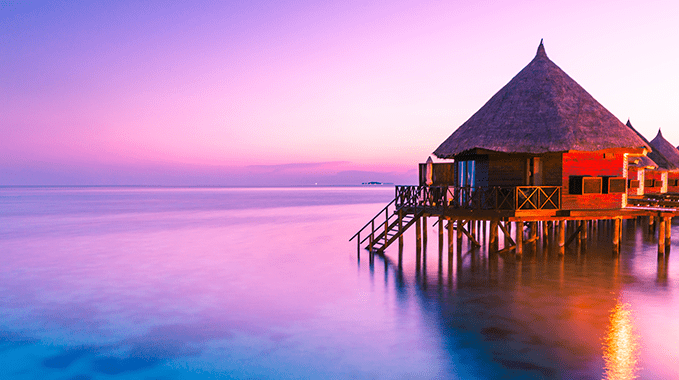 Pete and Allison celebrated both their wedding and Honeymoon in Dubai!
There were 30 people to attend, all coming from the UK, and some guests who wanted to stay a little longer but had different budgets to work to.
If this wasn't hard enough, Pete and Allison wanted to go straight from Dubai to the Maldives for their luxury honeymoon. We were then faced with the challenge of getting their 3 children on flights back to the UK, meaning they needed consent to travel with other adults.
Not only was this arranged successfully, but we even managed to get the grandparents to arrive at the airport in the UK on time to pick up the children from their return flights.
GET IN TOUCH TO CREATE YOUR DREAM HOLIDAY NOW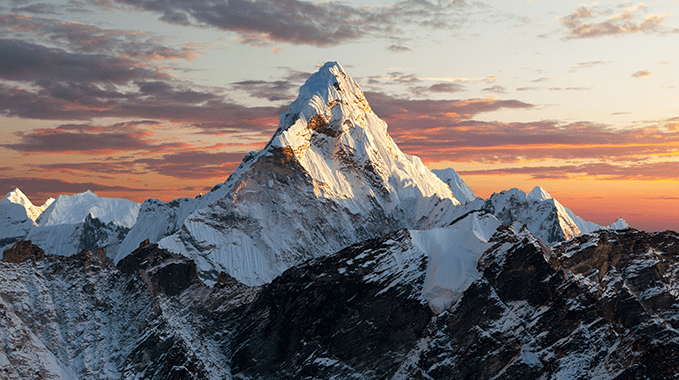 Our Stories
James and 3 friends
The Client: James and 3 friends
The Mission: Unusual holiday requests
The Holiday: Mount Everest
Some of our holiday requests are a little different than others!
James contacted us and asked us to help him organise a trip to climb Mount Everest with 3 friends. The 4 of them were all fit and able, having spent a number of weeks maintaining fitness levels.
They wanted flights to Kathmandu and to spend a couple of days acclimatising, so we arranged a hotel stay for them before they began their ascent. There was a little snag, as we also needed to arrange a flight for the Sherpa guide to join up with them.
Arranging the flights to Lukla (at the base of the summit) was interesting, as this is renowned as one of the world's most dangerous airports, hemmed in by the Himalayan Mountains and having one the shortest runways in the world. It certainly didn't help that when they arrived, there was a crashed plane at the side of the runway.
Nevertheless, we successfully co-ordinated everyone, the climb was a success, and everyone was safe. They definitely earned a few days in the 5 star resort we arranged, where they had some much needed relaxation and recuperation after the climb.
GET IN TOUCH TO CREATE YOUR DREAM HOLIDAY NOW
Our Stories
Richard and Ann
The Client: Richard and Ann
The Mission: Another unusual request!
The Holiday: Kilimanjaro & Zanzibar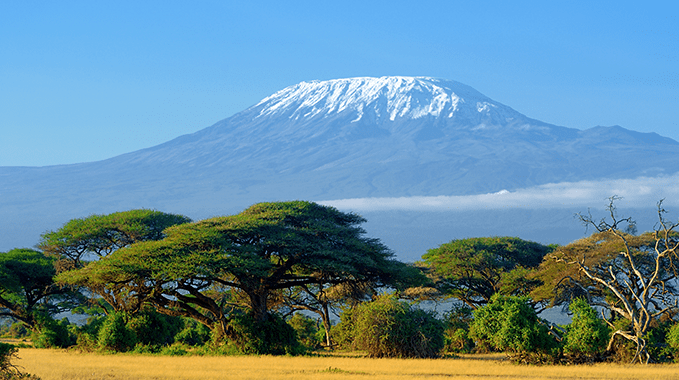 Richard and Ann always wanted to do the Kilimanjaro climb but didn't have the level of fitness to do some of the various routes. There are 7 different routes you can choose from to climb Kilimanjaro, and we chose the Lemosho route for easier acclimatisation and more bearable summit nights.
Needless to say, they both successfully completed the climb! After the 8-night hike, they were very pleased to be able to hop on a plane to Zanzibar for some well-earned rest, recuperation, and a proper shower in a 5 star beach resort for a further 5 nights.
GET IN TOUCH TO CREATE YOUR DREAM HOLIDAY NOW
Newsletter
Subscribe to our Newsletter
Stay up-to-date & don't miss a thing!