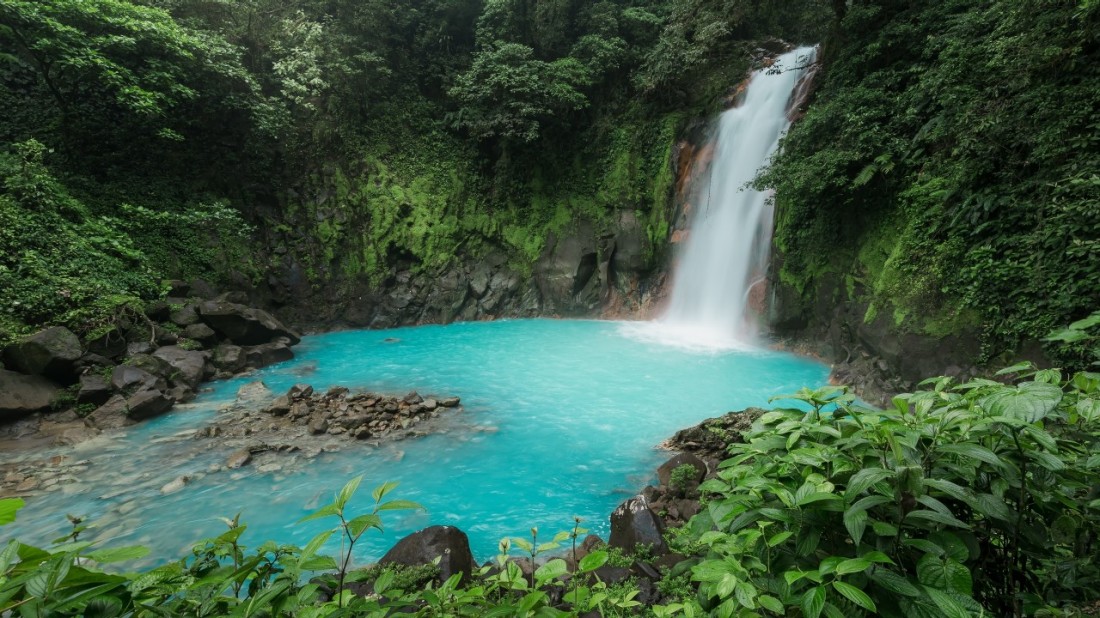 Tropical Beauty Between Two Oceans
Studies show that spending time in nature is good for us – helping to reduce stress and improve our overall wellbeing. Perhaps that's why Costa Ricans (known locally as Ticos) rank among the happiest people in the world?
Costa Rica is a natural paradise set between the Caribbean and the Pacific. This small, Central American country is home to dazzlingly diverse wildlife and a landscape of jungles, volcanoes, lakes and golden beaches. For nature lovers, adventure seekers, or simply admirers of a good view, it doesn't get better.
Boat ride through the Caño Negro wetlands
Despite its small size, Costa Rica contains nearly six percent of the world's biodiversity. Colourful wildlife thrives in the conservation areas across the country, including in the Caño Negro Wildlife Refuge. On our 'Natural Splendours' tour, your clients spend a full day visiting this refuge, enjoying a boat cruise through its lush wetlands – a notable habitat for migratory birds.
Crossing the treetop bridges of Monteverde
Monteverde is among Costa Rica's greatest draws for nature lovers. The rainforest here is a habitat for everything from howler monkeys to tree frogs, as well as myriad exotic birds – including toucans and resplendent quetzals. During their visit, your clients have the chance to explore the treetop canopy via its hanging bridges, amid the colours, creatures and chorus of the jungle.
Cruise the waters of Lake Arenal & Tortuguero
Lake Arenal – Costa Rica's largest lake – offers glittering waters, wide skies and wild shores. It's the most scenic way to get from A to B, as your clients will discover during a shared cruise. They will also navigate the canals and backwaters of Tortuguero National Park, where the keen-eyed may spot sloths, monkeys, multicoloured birds and other creatures great and small.