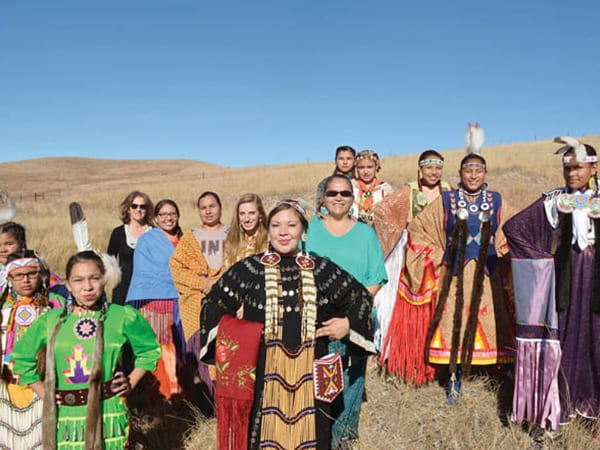 A new twist on trends for 2022 holidays
We were curious when we learnt that one of our favourite suppliers has decided to add 22 new "impact initiatives", which are activities that "support environmental conservation, preserve Indigenous culture or support marginalised social groups", to its 2022 holiday portfolio.
The B Corp tour operator's new experiences span 16 countries and include activities such as meals at local establishments supporting marginalised groups and tours preserving Indigenous and ethnic minority legacies.
The new offering includes an experience at a teahouse in Morocco, which supports local women, as part of its 13-day Morocco Uncovered, 10-day South Morocco Discovery, 15-day Premium Morocco In-Depth and 12-day Premium Morocco Explorer tours.
They have also made changes to their Iceland tour, travellers will board an eco-friendly and carbon neutral electric boat to spot minkes and humpbacks with an expert whale watching guide.
With their Vietnam Family Holiday itinerary, adults and children will stop at a local non-government organisation that supports Hue's deaf and mute community by providing training, employment, support and a place to connect with others.
Their 15-day Best of Central Europe trip – which visits Austria, Czech Republic, Hungary, Poland and Slovakia – tourists will visit kaffe and kuchen (coffee and cake) at Vollpension – also known as "Granny's public living room" – a "generation-bridging" cafe in Vienna.
Groups can also visit the Pine Ridge Indian Reservation to tour the Heritage Center with a local expert Lakota guide on their newly-launched South Dakota Lodge Stay.
It is great to hear the quote from their Senior Product Manager when she said – "Businesses such as ours have an exciting opportunity, not to mention a responsibility, to find more ways to contribute in a positive way to the places and people we visit"
A new 2022 travel trends report from Expedia reportedly states that travellers are more willing to "go big" on their next trip, while Booking.com's 2021 sustainable travel report claimed 84% of travellers believe increasing cultural understanding and preservation of cultural heritage is "crucial".