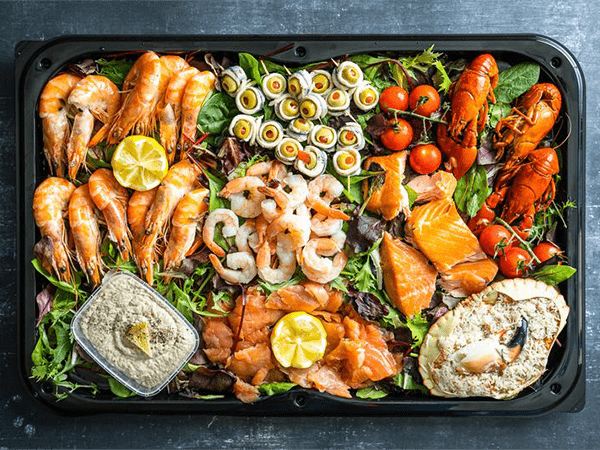 Three Destinations for Foodies that you won't know about
Now, as we look ahead to what 2022 has in store, it's clear that our travel priorities have changed. We're no longer checking destinations off a list; instead we're being purposeful about why we choose to take a trip, and thoughtful about how our actions impact local communities while we're there. Combining a great location to great food is a common purpose so it is great also to find new places to go.
Birmingham, Alabama
Downtown Birmingham is feeling more revitalized than ever, as several historic buildings have been reimagined as restaurants by local chefs. Five-time James Beard finalist Rob McDaniel, who grew up 80 miles from the city, opened contemporary Southern grill Helen in 2020 inside a 1920s shotgun-style building. You can smell his wood-fired meats from the sidewalk, and inside every meal starts with warm angel biscuits topped with whipped cane syrup butter. A block away at The Essiential, Southern-bred chef Victor King and pastry chef Kristen Hall have partnered with farmers to serve vegetable-heavy dishes, homemade pastas, and the tastiest desserts in town (look for Parisian-inspired Bar La Fête from the duo in early 2022).
There's plenty to do downtown as well. The new Urban mixed-use development will bring century-old warehouses in the Parkside neighborhood back to life with restaurants, bars, shopping, and fitness studios when it's completed in mid-2022. City Walk Bham is also in the works, adding markets, green spaces, and food trucks to city blocks beneath Interstate 59/20. The project is set to be complete by summer 2022, when the Magic City will serve as the first American host for The World Games, an 11-day, 34-sport event (including tug of war and wheelchair rugby) expected to draw 500,000 spectators. While downtown has its share of big-box hotels for groups, find a quieter stay at Elyton Hotel in a restored historic building, or the boutique Valley Hotel in Homewood, a mere 10 minutes away.
Serbia
Since the dissolution of Yugoslavia 30 years ago, many of its constituent nations (Croatia, Slovenia, Montenegro) have emerged as major tourism hubs. Yet Serbia has taken a backseat—until now. Belgrade has earned a reputation as a culinary destination, and the Michelin Guide will soon bestow stars on the city, celebrating its East-meets-West cuisine which draws liberally from neighboring Greek, Turkish, and Central European influences. Standout restaurants include Langouste, run by chef Guillaume Iskandar, whose work at Paris's Garance earned the place a Michelin star. And the opulent Salon 1905 (pictured) serves a tasting menu with Serbian wine pairings that proves domestic truffles, cheeses, and charcuterie can hold their own against Europe's best.
The nightlife-rich capital city is often compared to Berlin in the '90s, but its cool-kid persona is getting a luxe upgrade in 2022 with the opening of a St. Regis. The hotel will be set within a 42-floor tower that will be the tallest skyscraper in the Balkans outside of Istabul and will anchor the new $3 billion Belgrade Waterfront urban revitalization district, a collection of gleaming high-rises and green spaces.
Meanwhile, Serbia's second city, Novi Sad, has been named one of three European Capitals of Culture for 2022, marking one of the first non-E.U. cities to receive the honor. A progressive hub of music, art, and literature set along the Danube River, Novi Sad has opened several new venues in preparation for its close-up: a former pasta factory, a silk-dyeing facility, and an 1890s château have been transformed into contemporary art galleries and performance spaces that will host events and exhibitions throughout the year.
Trøndelag County, Norway
Central Norway's Trøndelag County has become a world-renowned food region in recent years. The area's diverse landscape—forests, mountains, fjords, and fields—produces high-quality seafood, organic dairy products, and fresh vegetables, which farmers share locally and with restaurants around the world.
Trondheim-Trøndelag was named the European Region of Gastronomy 2022, and to see what all the fuss is about, food connoisseurs should start at the newly refurbished Britannia Hotel to dine at Michelin-starred Speilsalen, Norway's Restaurant of the Year 2020. Indulge in head chef Christopher Davidsen's signature dish, featuring scallops from the island of Frøya fried in organic butter from the town of Røros and served with celery and caviar. Visit Bula Neobistro for chef Renée Fagerhoei's lamb from Madsøy island with anchovy and green pepper sauce. Stop by chef Heidi Bjerkan's one-Michelin-star Credo for the grilled langoustine tail or langoustine soup, and wrap up your tasting tour at Kraft Bodega where chef Thomas Bogan serves a delicious dessert of waffles with porcini ice cream, Norwegian apples, and brown cheese—all dishes you won't find anywhere else.