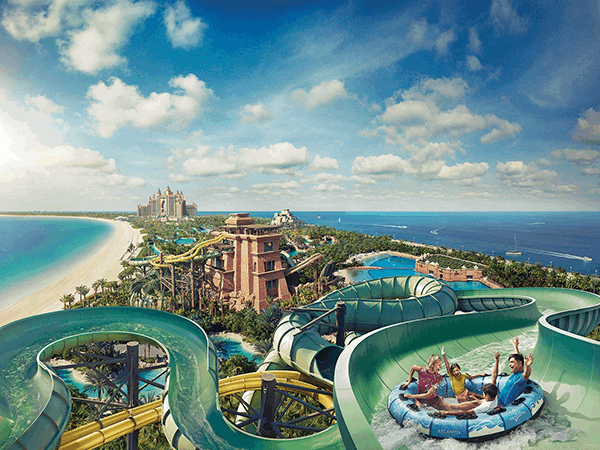 5 Perfect Family Holidays Suitable for Teenagers
Holidaying as a family with teenagers isn't always easy. Where do you start with choosing a holiday that is going to keep everyone happy? We've been there, done it and for sure, there isn't one easy solution! However, there are some great options we can recommend for planning that family-friendly holiday.
1. City breaks for family holidays
Firstly, how about a city break? New York is a great option, filled with street culture and the prospect of cheaper clothes, sunglasses and iPads. There are also some great places to eat, which are fashionable, hip and provide wonderful entertainment.
2. Short haul holidays are perfect for teenagers
Short-haul holidays to urban trendy places like Barcelona, Rome, Nice or Cannes are all great for summer trips that combine city with a beach. How about a trip to Iceland with Northern Lights and spouting hot water geysers?
3. Activity holidays are great for families
If you're looking for something more active then how about a surfing centre? Places like Biarritz or San Sebastian in Spain include superb beaches and an active/controlled nightlife.
Dual Destinations work well to settle arguments too, by getting two experiences in one. Perhaps a city break to Cape Town followed by a Kruger Safari? Or, spend some time in Vancouver before trekking, kayaking and mountain biking in the Rockies?
4. Plan a long-haul family holiday
This is where you can create a family holiday of a lifetime, one that will always be remembered. A safari trip to Kenya or Tanzania and then onto Zanzibar, for a lazy beach break is one idea. Or of course, a surfing and jungle trip to Costa Rica to create a family bonding experience with no sign of Wi-Fi to be found. Or, perhaps the Galapagos with its unique beauty and animal population? We have a number of ideas that will be sure to stick with your family memories.
If so far, this is all looking to adventurous, you can always go down a club-style route. Club Holidays abroad have a huge range of activities on tap. Mark Warner, Club Med and Neilson all do these really well.
5. Why not invite friends on holiday?
Renting large villas between two families with teenagers is another brilliant option. Don't go for the remote villas, find something within a safe walking distance of a town or village.
Locations like La Manga, Spain or Vila Vita Parc on the Algarve are purpose-built villages with golf courses, tennis courts and their own restaurants and bars. This creates a really safe environment for teenage socialisation.
There are a host of options we can give you to find the perfect family holiday. We understand it can be daunting, so if you need advice on planning the perfect trip, then contact our Dragonfly Traveller team in Northampton and we will steer you all the way.