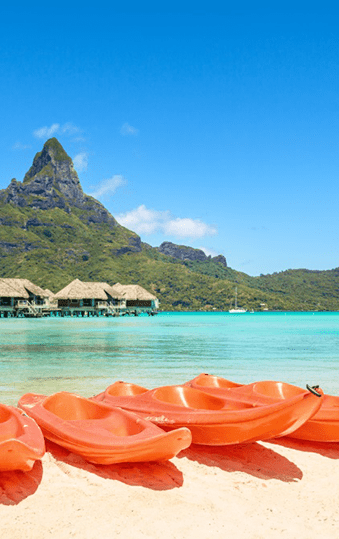 Destinations
French Polynesia
If you're looking for a new pastime whilst on holiday, how does island hopping sound? With over 100 islands spread through five archipelagos, French Polynesia offers an exciting alternative to the traditional exotic getaway.
Getting around requires flying on Air Tahiti, and you'll be able to explore every possible landscape, from harsh ridges to desert-like stretches to huge lagoons.
Arguably the best island to begin with is Mo'orea, where you'll find everything you'd expect from a tropical getaway. Here you'll find luxury resorts, beautiful white beaches and a stunning blue lagoon.
We can ensure you see all this island has to offer, including the Opunohu Valley, where you'll find temples worthy or a place in an Indian Jones film!
Other islands that should be on your itinerary are that of Bora Bora, Ra-iatea, Taha'a, The Tuamotus and The Marquesas. These all offer something uniquely different, creating an exciting and diverse aspect to your holiday. Whilst this might sound like a long list of places to visit, you'll soon realise that the pace of life here is delightfully relaxed. Most islands can be explored within a day or two, and you should take your time – a bicycle is by far the best option to explore many of the islands. Swim with reef sharks, feed the stingrays and spot lemon sharks, all whilst enjoying incredible hospitality and outstandingly beautiful surroundings.
French Polynesia is enormous, and unfortunately you won't be able to visit all of it whilst you're there. But we can ensure you see the very best of what it has to offer with a handpicked experience just for you.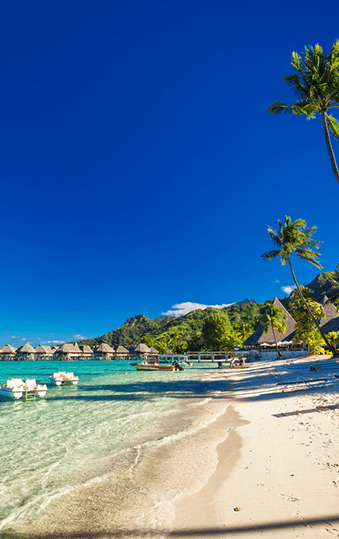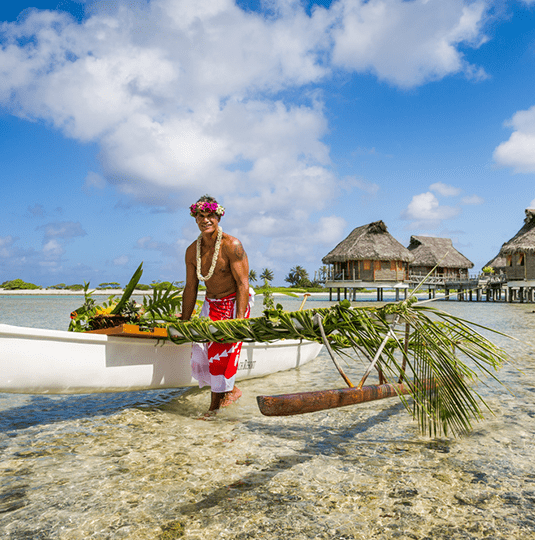 At a Glance
French Polynesia
Immunisations needed: Confirm primary courses and boosters are up to date.
Advised: Hepatitis A, Hepatitis B, Tetanus.
Languages: French, Tahitian, English
Time difference: GMT -10 hours
Flight duration: 20 hours
Popular activities: Scuba Diving, Relaxing
When to visit: May – October
Accommodation
French Polynesia
From luxury bures to villas that stretch out onto picturesque lagoons, French Polynesia has some of the most beautiful accomodation options for you to choose from.