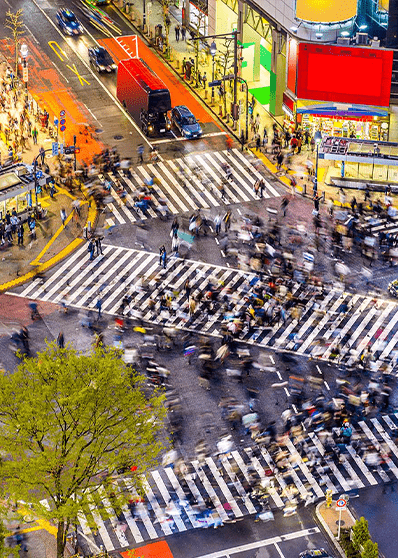 Destinations
Tokyo
In this vast metropolis, ancient traditions blend with futuristic buildings. Tokyo is a matrix of villages, towns and cities, connected by a complex subway system, making it easy to travel to each and every district. Despite it's busy exterior, the city is bound with tradition and respect – treating visitors as honoured guests.
Asakusa is Tokyo's a temple district. Here you'll find the main street Nakamisi Dori which leads the temple Sensoji. It's also a haven for street food, markets, colour and religious charms. This makes it an excellent place for souvenir shopping. Whilst you're here you can also take your pick from a diverse array of local street food.
In the Harajuku district, take yourself away from the crowds and visit the beautiful Yoyogi Park. This park has 134-acre green space is where locals slow down on Sunday and relax. It's the perfect way to sit and relax, taking in the locals as they play music, chat and generally enjoy their city.
For an outstanding dining experience, we can head to Shinjuku. It's here you'll find many of Tokyo's luxury restaurants and pubs allowing you to indulge in succulent 5-star meals and the nightlife that goes with it! As always, you'll also find an array of street food.
When you think of Japan you'll no doubt think of sushi, and finding the right restaurant could be tricky. For a truly unique sushi experience, head to Zauo fishing restaurant, there are several around the city and not to be missed. Not only will you have a tasty meal, but you'll also be able to fish for your own fish! It doesn't get much fresher than that!
Tokyo is a fantastic city, it's bright and busy, filled with stunning culture, excellent food and wonderful people. Allow us to plan your trip, ensuring you don't miss out on any of the top attractions, trusting us to also take you off the beaten track to hidden gems.
Get in touch today to start your Tokyo adventure.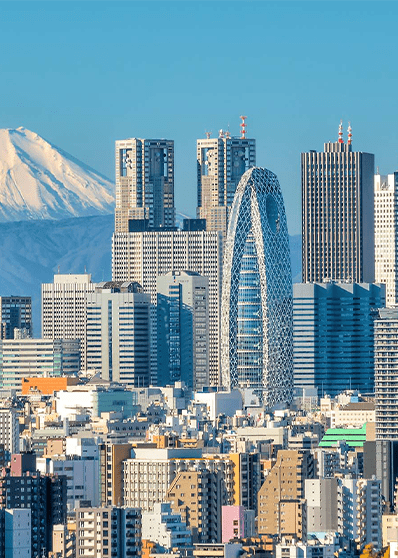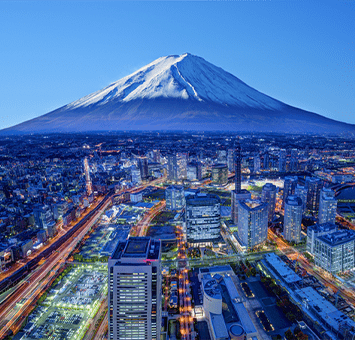 At a Glance
Tokyo
Immunisations needed: Confirm primary courses and boosters are up to date.
Advised: Hepatitis B; Japanese Encephalitis; Tetanus; Tick-borne Encephalitis.
Time difference: GMT + 8 hours
Flight duration: 12.5 hours
Popular activities: Karaoke, Sightseeing and Themeparks
When to visit: March – May, October – December
Accommodation
Tokyo
Luxury, minimalist and beautifully decorated rooms are just one of the choices on offer in Tokyo.