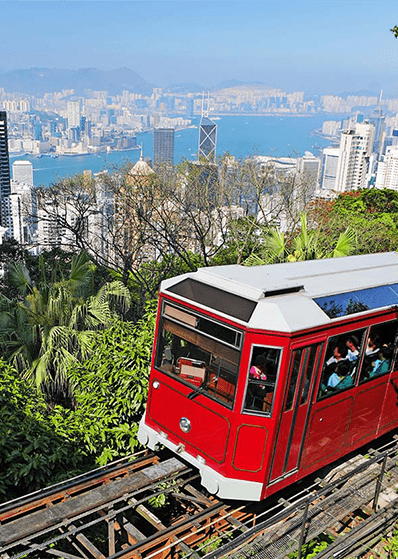 Destinations
Hong Kong
Hong Kong is located on the southern coast of China. Although it's one of the most densely populated cities on the planet, it's a fantastic place to visit. It's dramatic skyline clings to the mountainside, and it has a truly beautiful harbour – Victoria Harbour. The best place to view this spectacular harbour is from Tsim Sha Tsui Promenade, or you could even take a boat to appreciate it from the water itself.
Hong Kong is the embodiment of yin and yang, the Chinese concept of balance. It offers some of the most intense shopping and dining experiences, yet you can still welcome moments of stillness in the many stunning gardens. These gardens are lush, green, colourful and calm. Many have temples filled with incense sticks, as well as stunning waterfalls, beautiful ponds and the welcoming song of birds.
Shopping is almost a religion in Hong Kong, with huge shopping malls as well as the bustling markets of Temple Street and Ladies street. This means you can get anything, from trinkets from the market to high fashion, making it a delightfully diverse shopping experience!
Once you're all shopped out, we can hop aboard a ferry to visit Hong Kong Island, and take the 7 minute tram to Victoria peak. Here you can look out from the observation deck for the best views in Hong Kong, looking down on the skyscrapers, architecture and harbour, we highly recommend timing it as the sunsets for a truly amazing experience – and don't worry about walking a little further out to escape the crowds.
For the best Dim Sum in Hong Kong, make your way to Tim Ho Wan. This is an affordable michelin star restaurant (yes, such places really do exist!), where you can order an array of delicious dishes. We suggest ordering plenty to share so you can truly experience an array of flavours! For a completely different dining experience, the street food in Hong Kong is not to be missed. When it comes to street food, we'll take you straight to Mong Kok, a district that never sleeps! Choose from sui mai, cheung fun (rice rolls), curried fish balls or zaa dai cheung (pig intestines), to name just a few of your options, and treat yourself to a taste sensation at a fraction of the price!
Hong Kong is a magical place, it beautifully combines the old and new, with the bright lights of the city not distracting from its many calming gardens.
To make the most of your trip, pick up the phone to talk with your very own travel P.A., we can help you plan the most fantastic holiday in this amazing city.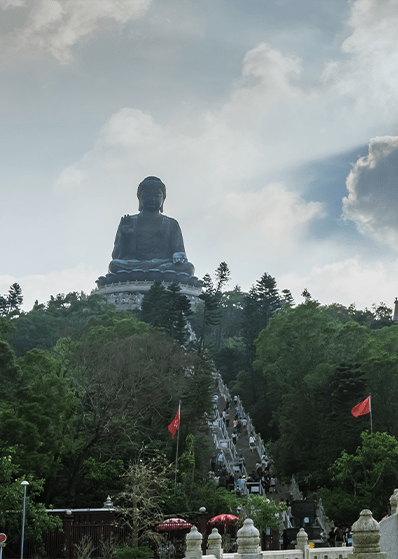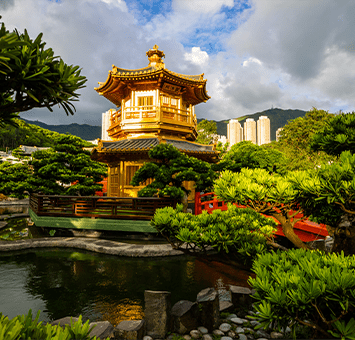 At a Glance
Hong Kong
Immunisations needed: Confirm primary courses and boosters are up to date.
Advised: Hepatitis A; Hepatitis B; Tetanus.
Languages: English and Chinese
Time difference: GMT + 7 hours
Flight duration: 11.5 hours
Popular activities: Explore rich culture and shop
When to visit: October – December
Accommodation
Hong Kong
Choose to stay near the Victorian Harbour, or opt to stay near Mong Kok, the district that never sleeps!