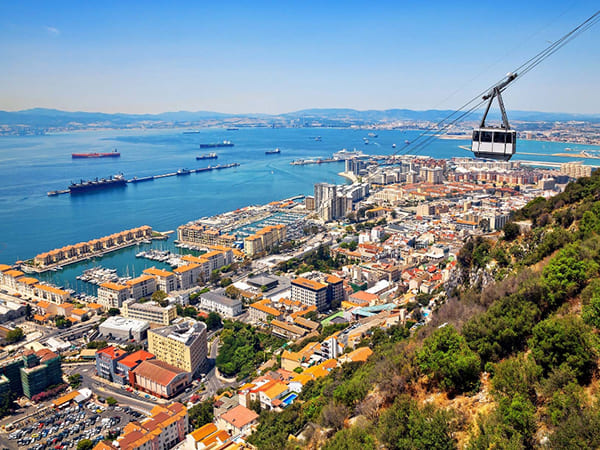 Why Choose a Multi-Centre Holiday?
With so many exciting destinations to choose from, it can be difficult to pinpoint where you want to go on your next break. If you're the type of person who dreams of visiting more than one destination at a time, a multi-centre holiday is perfect for you! Multi-centre holidays let you visit more than one destination in a single trip, to really make the most out of your time away.
But that isn't the only advantage of a multi-centre holiday:
You can save money on airfares: Visiting multiple destinations in a single trip can save you money, as you only have to pay for one set of return flights.
See more on a single trip: On a multi-centre holiday you can travel to multiple locations in a singe trip, where you can experience a variety of wonderful sights and cultures. Why not combine a vibrant city break with a relaxing beach stay?
New experiences in each resort: Many people, especially families, will become bored if they stay in the same place for too long. With multi-centre breaks, there is plenty to keep you occupied and keep your holiday interesting.
Diverse cuisine: If you're a foodie, you will enjoy a wide variety of delicious food styles throughout your holiday, whilst delving into the history and culture of your destination.
What types of multi-centre holidays are there?
Multi-centre holidays come in all shapes and sizes, from an exhilarating jungle adventure with a relaxing beach-front stay, to an incredible city or island-hopping break.
Short haul: European multi-centre breaks can offer an exceptional experience, even if you stay in the same country. Take Italy as an example. Experience the unique culture, food and sights of Rome, Florence and Venice all in the same trip.
Long Haul: There are lots of long-haul multi-centre holidays to choose from, however, the most popular type for Dragonfly customers begins with an activity adventure followed by a beach holiday ending. Mix the thrill of witnessing the big five in the flesh on an African safari, followed by a retreat to the idyllic white sand beaches of Mauritius and the Seychelles.
Whatever you have in mind, the combinations for multi-centre holidays are truly endless, ranging from cruise, city, beach, tours, safari, spa breaks and more!
We understand that with so much to choose from, planning a multi-centre holiday can quickly become an overwhelming and stressful trip to organise. That's why we're here to help take the time off your hands and make the planning of a multi-centre break completely stress-free! As an independent travel agent, we can arrange every aspect of your travel and holiday plans, without you having to spend hours researching your trip. And the best part is, there's no extra charge for choosing our service!
To arrange your next multi-centre holiday, you can give us a call now on 01604 661100, send us an email at enquiries@dragonflytraveller.co.uk  or fill in our contact form. We can't wait to help you plan your next break.