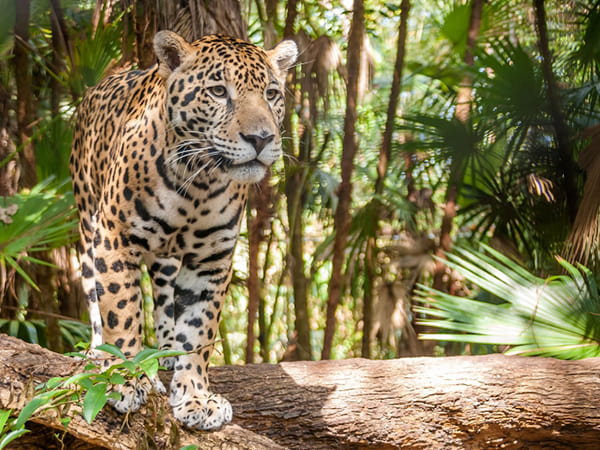 Top 5 Reasons Why You Should Book a Safari Holiday with Dragonfly Traveller
For many of us, a safari holiday will be at the top of our bucket list. Witnessing the 'big five' in the flesh and not just on TV screens is an incredible experience. Not forgetting 'The Great Migration', where nearly 2-million blue wildebeest, zebra's and antelopes migrate clockwise around the Serengeti-Masai Mara. But, get the timing wrong for this and you will end up gazing across a lifeless savannah!
If you're a safari first timer, you can't afford to make those mistakes, so we've highlighted 5 top reasons why you should choose Dragonfly Traveller to book your luxury safari experience:
1. We will choose the right safari for you
As an independent travel company, we are not affiliated to any safari suppliers. We can use whoever we want in order to create a bespoke experience especially for you. We are not governed by who gives us the best commission or which supplier to use, we will choose the supplier that has the right experience to exceed your expectations.
2. We have the right contacts to give the best advice
If we don't have the perfect answer to your safari request, we know who does! Both in the U.K and across the world, we have land agents that give us the advice we need to ensure you get the right safari experience suited for you. These advisors are not sales people, they are just passionate about what they do and get a real buzz from sharing their expertise.
3. Receive the best accommodation
We are proud to be part of the Global Travel Group. Global Travel is part of the DNATA group which is one of the largest suppliers of combined air services, accommodation and travel supplies. With this fire power, we can make sure we get the best rates and deals for any of your safari choices.
4. Get insider tips with a personal service
We have many different safari contacts across the world. Therefore, we get insider knowledge on the best safari deals and some unique ideas, which put the icing on the cake for a breath-taking experience. We are a small business that can offer our clients a personal service, but also have the ability and resources to give you expert advice and make you safari holiday spectacular.
5. We offer 24-hour emergency assistance
You are never alone when you book a safari with Dragonfly Traveller. Our ground agents will be by your side and on call during your trip, to keep you safe and make sure you have the best and most memorable experience. They also keep us up to date with your holiday, so we know how everything is going and can tell what a wonderful experience you've had when you're back.
If you agree with us that there's nothing more exhilarating than being thrown in the wild and want to ensure your safari experience is truly wonderful, then contact our Dragonfly Traveller team in Northampton today so we can help you get the most out of your safari adventure.