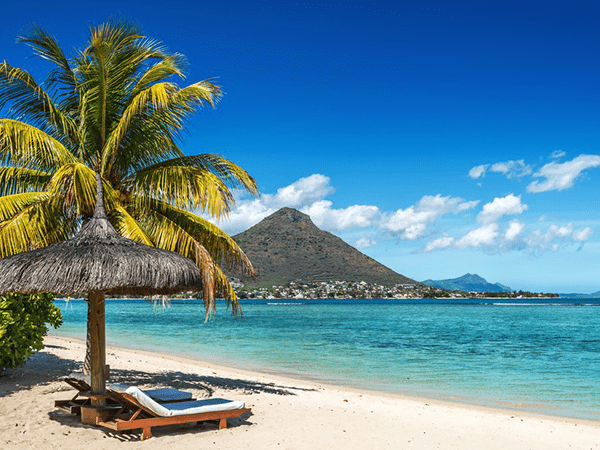 2021 Here we come
Soon 2020 holiday blues will finally come to an end, there's a faint whiff of optimism in the air that holidays may not be too far away, and everyone is finally crawling out of social hibernation to start the new decade once and for all. Never ones to be left behind, we are already thinking about what 2021 holds. To help your fill your calendar with exotic destinations to daydream about, here are our predictions for the best 2021 holidays to help you craft your "Very Far In Advance Travel Plans"
Double Up on Lions in South Africa
2021 sees the return of the British & Irish Lions rugby tour to one of our all-time favourite destinations – South Africa. The British & Irish Lions will play three Test matches against the current world champions – South Africa – as well as five other matches across different locations including Cape Town, Port Elizabeth, Durban, Pretoria and Johannesburg. With a wonderful mix of both cultural city locations (Cape Town) and wild nature (Port Elizabeth happens to be the gateway to some of the best private game reserves), it's the perfect opportunity for a multi destination trip to really soak up South African life and see some lions on and off the pitch.
Celebrate 95 years of a Wildlife Legend
The man, the myth and the legend that is David Attenborough is set to celebrate the big 95 in 2021, and we're willing to bet that all of his much-loved documentaries are going to be making a revival and stirring up some serious wildlife wanderlust. Luckily enough, we're here to help plan a wildlife itinerary to cure even the most acute of cases; from spotting myriad species of bird in Botswana's Okavango Delta and glimpsing the elusive jaguar in Brazil's Pantanal to tracking wolves, lynx and bears in Translyvania we can help you escape the confines of the living room television set and bring all your Attenborough fantasies to life.
Witness the Total Eclipse in Antarctica
'Once in a lifetime opportunities' don't come much more extreme than this natural phenomenon. The 4th December 2021 will be the last chance to witness a total eclipse of the sun in Antartica – the next one is expected to be in a hefty 400 years' time (we might be ahead of the curve, but that's pre-planning outside of even our realm). Almost everyone who steps foot in Antarctica does so as part of a cruise, and we have the inside track on the most luxurious small-ship trips that are custom built specifically for the Antarctic conditions, those that offer solo cabins at reasonable prices, and those with the best experts on board. Ideally, because the solar eclipse falls in December, you'll be travelling at peak time for Antarctic cruises as this is when the icecaps start to melt and the Antarctic wildlife comes out to play. For those of us without sea legs (or those who really want to splash the cash), we can arrange fly-in/fly-out trips, letting you stay on dry land (well, ice if we're being pedantic).
Go Carbon Neutral Costa Rica
With sustainability now being a major consideration for many of us when we're lusting for our next getaway, all eco eyes are going to be on Costa Rica for 2021. Over a decade ago, Costa Rica – which is home to 6% of the world's biodiversity – pledged that it aims to be the world's first single-use plastic- and carbon-free country by 2021. Over the past decade, the Costa Rican government has made a real effort to make this change, involving closing zoo, increasing reforestation efforts, establishing protected areas and relying on renewable sources for its energy (99% of its energy is currently renewable!). As well as being a responsible travel haven, the main attraction in Costa Rica is its rich bio-diversity – you can transverse from the wetlands of Tortuguero and the Caribbean Coast to the volcanoes and cloud forests of the interior and Central Valley; enter the tropical rainforest reserves; and surf beaches of the Nicoya and Osa Peninsulas of the Pacific coastline, all within an hour's flight.
If you want to here more about how to make those safe and exciting holiday options for 2021, contact us on 01604 661100 or just send us an email at enquiries@dragonflytraveller.co.uk. Look forward to catching up soon.