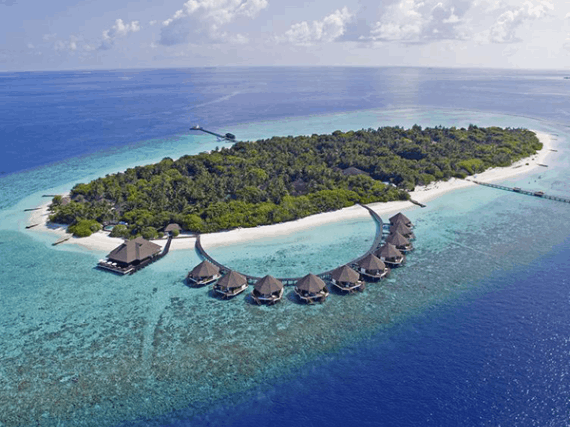 Our Top 5 Destinations for Winter Sun
Just getting a blast of sunshine through the cold and dark months of the UK winter somehow gives you that kick start to making it through to the spring! Having something to look forward to will no doubt give you that boost to make it through the rest of the winter, and it's so nice to have a tan as well, even if it is just to make everyone else jealous!
But where do you go? How far can you stretch the budget? How much time can you afford away? We've got some excellent ideas to really get your imagination flowing.
Beautiful Short-Haul Winter Sunshine Breaks
A short-haul winter break is always going to be cheaper than a long-haul alternative as flights will not be so expensive. The favourite location to meet this criteria would be the Canary Islands. Temperatures will be around the 16/17 C through Jan/Feb, not bad considering it is only a 4 hour flight! Contrary its reputation, it is not all just about cheap package holidays – unless that is what you are after. Take the Seaside Palm Beach Resort, Gran Canaria – 5 Star luxury resort, 328 suites with golf and spa – all at a price, of course.
Other short haul locations we would recommend would include Cyprus, with average temperatures of 17C – 20C. – located in the eastern Mediterranean Sea, with the capital Nicosia boasting great restaurants and museums. Paphos is just fantastic for beaches, and then there's Limassol for the nightlife.
How about Madeira (18 – 20C) – one of Europe's most remote, exotic and beautiful islands? 6 hours of sunshine a day, can't be bad.  For sunshine and exploring short haul destinations, Malta is also a great stay or for a touch of great food and Italian culture, just off the toe of Italy there is Sicily.
Luxury Long-Haul Winter Sunshine Breaks
It's well known that a long-haul winter holiday will be rather more challenging to the budget. However, our top tip here is Mexico. Great value, great prices! We'd highly recommend going to the Atlantic coast side in November to March and the Pacific coast side from December to April. There are some great family resorts on both coasts but also some new Adult Only type locations – heard of "UNICO 20 87" on the Riviera Maya with its swim-up bedroom suites? An amazing new resort just opened – adults only – true all-inclusive and ranked number 1 hotel on Tripadvisor.
Yes, you can go to Maldives, Mauritius or Seychelles if you just want to "fly & flop". But if you want beach and cultural interest, look at Vietnam. Peaceful paddy fields, lush jungles, a cruise in Halong Bay, the fascination of Hanoi, Saigon and Ho Chi Minh. Vietnam is well known for some famous beaches – Long Beach, Mui Ne Beach, Quy Nhon Beach, My Khe Beach, An Bang Beach… I could go on!
If you want wildlife and adventure with your Winter Sun, try the infamous Galapagos Islands – unique wildlife, no crowds and beautiful beaches – calm! Finally, our last two recommendations for long haul are awarded to Costa Rica and South Africa.
Why Choose Dragonfly Traveller as your Northampton travel agent?
Dragonfly Traveller Ltd is our own business (my wife and I). However, it is also a Franchise with a company called Global Travel. This gives us and our clients the security of a large business behind us. Great buying power and real breadth and depth of travel offers for us to offer our clients and also giving us the clout to get suppliers to price match deals as well.
All monies paid to us at Dragonfly Traveller get paid into a Client Account which we have no access to nor do Global Travel. It is a holding account that only suppliers can draw money from, so your money is completely safe. As soon as suppliers draw money from this account, your ATOL protection kicks in so if anything happens with the supplier, your money is again completely safe.
On a more personal note, our intentions with Dragonfly Traveller is to create long term relationships with clients and become their personal Travel PA. To take away the hours of researching for the right holiday, holding on the phone for someone to talk to, using websites that fall down all the time. Roughly, it takes an average of 30 hours for a person to arrange their own holiday from the research right through to their departure – time is precious to many people, so our aim is to save people time as well as give them great prices. The more we get to know our clients the more time we can save them as we get to them better with their likes, dislikes and preferences.
If you want to know more about why we recommend these short and long haul destinations, call us on 01604 661100 or fill in a contact form and we'll get back to you.