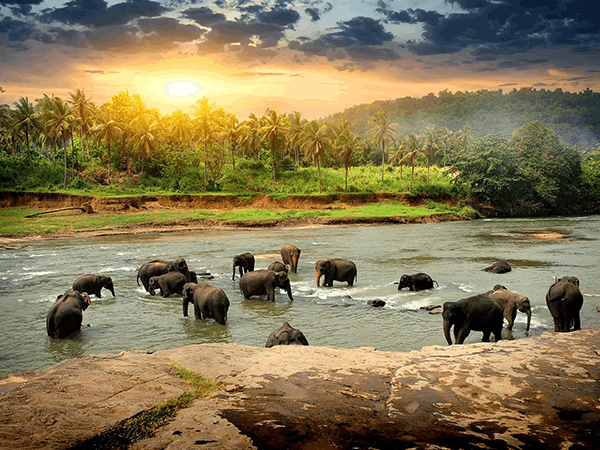 New Year, New Holidays, New You…
When choosing where to go on holiday, many of us tend to go with what we know – it's safer that way. You know where everything is and it cuts down on the stress levels both through the booking process and also once you arrive – you know where everything is and the beaches, bars and restaurants you want to go to. So, what is wrong with that? After all, holidays are supposed to be relaxing.
Let Dragonfly Traveller inject a new lease of life into a familiar location
For us at Dragonfly Traveller, our aim as your Travel PA is to make sure you get the right holiday for you. So, when you talk to us about this favourite place that you always visit for your holidays and why this is your favourite, we can help you be slightly more adventurous but take the stress of this change away.
If it is just about the country destination and you like the Caribbean why not look at Halkidiki? If you like Cyprus, look at Crete. Many destinations have those comforting similarities – Turkey and Dubrovnick, Majorca and Ibiza or Spain and the Algarve.
Why should you consider a 'short break' in 2018?
Other ways of experimenting is to look at trying a short break or multi centre stays. Short Breaks are great extra holidays in the year that don't have to be expensive but give you a real chance of seeing somewhere new that is only for a few days, and you never know you may want to go back again for a longer stay.
With all the low cost airlines increasing the number of destinations they are flying to, you can get to so many places easily and cheaply. Rome, Florence, Pisa, Austria, Barcelona, Vienna, Cyprus, Portugal, Spain – go test them out for a few days, you might be tempted to return.
The benefits of opting for a 'multi centre' holiday in 2018
For the longer haul destinations, taking a few days away doesn't make sense – you end up with the most of your time just travelling. This is where the multi centre holiday works. If relaxing on a beach with a spa at the hotel is important, but actually two weeks is probably too long, try a little adventure for the first 5 days and then spend the remaining 9 days on the beach.
So, go to Sri Lanka and take a five day private tour and then relax in the Maldives or Mauritius. Go to Thailand and explore this fantastic culture and beautiful landscapes and then flop on one of the islands like Koh Samui. Combining a city break with beach is also a great way of breaking things up. Cuba – 4 nights in Havana before crashing out in Varadero or one of the Playa's. Dubai and the Maldives, Singapore and Bali or Los Angeles and Hawaii – there are many more to choose from.
What is a 'Cruise Plus' and why should you consider it?
Many like the idea of a Cruise or Safari but can't quite commit to this as the whole holiday. An excellent way to experiment with Cruise is to do what they call 'Cruise Plus'. This combines a slightly shorter cruise 7-10 days, with a 3-5 night land stay.
For example:
4 nights in Rome and 10 night cruise of the Greek Islands
7 nights Lake Garda with Adriatic Cruise
4 nights Fort Lauderdale and 8 nights Caribbean Cruis
2 nights Auckland, 7 night Cruise finishing with 2 nights in Sydney.
There are so many different combinations to choose from and experiment with, and we can advise on what best suits your tastes and budget.
Safari can be done in much the same way. Our favourite is to Safari in Kenya for 4 days and then lounge on the beach in Zanzibar. There is also South Africa with similar safari time combined with Cape Town & the Winelands of Stellenboch.