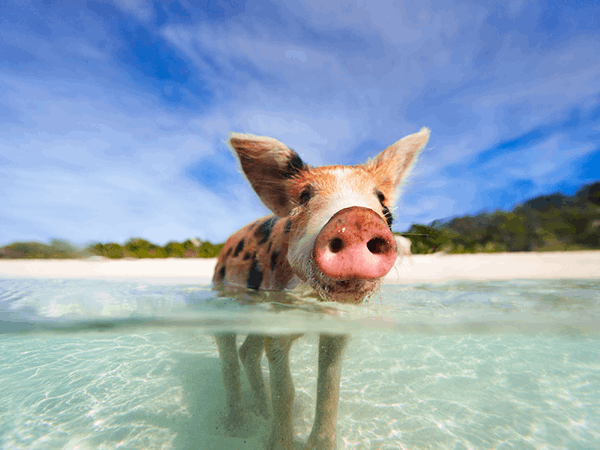 How did Dragonfly Traveller begin?
My wife, Lisa and I have a passion for travelling all over the world and researching all the exciting things to do and spectacular new sights to see. After many years of working in an international role, I have had the experience of travelling to many different countries, sometimes with my wife flying over to join me in the destination I happened to be working in.
After learning so much about the ins and outs of travelling and finding we were advising friends and family on planning holidays, we wanted to take the plunge and do this professionally for others too. So, just over two years ago, we decided to make a living advising people and giving them the benefit of our experiences.
When we started Dragonfly Traveller in Northampton, our aim was to help take the stress away by doing all the hard work for you. We'll tell you everything you need to know about your dream destination, so you can visit places only the locals know about, find the viewpoint for a perfect sunset and pack everything you'll need for a holiday of a lifetime.
People would share with us their past experiences when booking holidays:
We know what we want to do, but just don't know where to start
We've looked on the internet, but there is just so much to trawl through and we are starting to lose the will
We think we might have found a good holiday, only to find that the computer crashes and we have to start again, or the holiday is not available when we want it
We would find what we thought was a great deal, only to find out that it isn't such a good deal after all
Knowing the kind of holidays we like and trying to match this to an actual destination is so time consuming and stressful
We find when booking with the big tour operators that they don't really care, they just want to sell you their holidays
There were many more comments like this.
The beauty of setting up Dragonfly Traveller was that we were now able to help these people on all of the points above, and more! Being an independent travel company enables us to shop around to get the very best holiday deals without being tied to specific suppliers who only want us to sell their products. As our commission comes from the supplier of the holiday, we don't charge clients for our expert advice – it's completely free!
Right from the beginning to the end, we will give you the confidence that we are with you all the way. From travelling to the airport, parking arrangements and pre holiday hotel stays, to everything throughout your holiday including restaurant bookings, trips out and anything else you may wish for. This is why we pride ourselves on being a luxury travel assistant.
We are passionate about making sure every one of our clients gets the holiday experience of a lifetime. If you're looking to book a fantastic getaway, contact our team of experts today. We can't wait to show you the Dragonfly Traveller way!