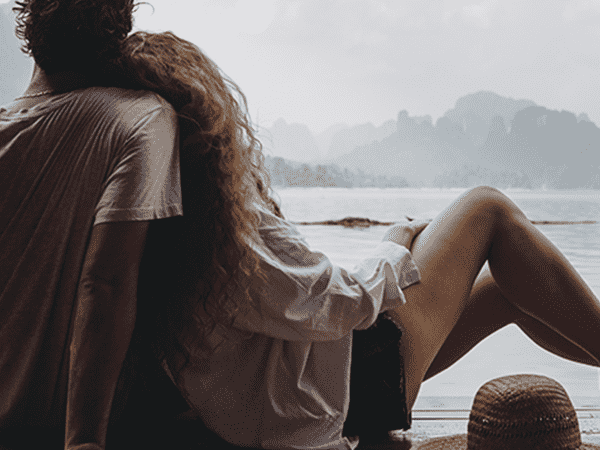 Fall in Love: 7 Most Romantic Cities in the World
Spending time with the love of your life is always exciting, and there is no better way to celebrate that love than by travelling to the most romantic corners of the world.
We have put together our top 7 destinations that will make you fall in love all over again…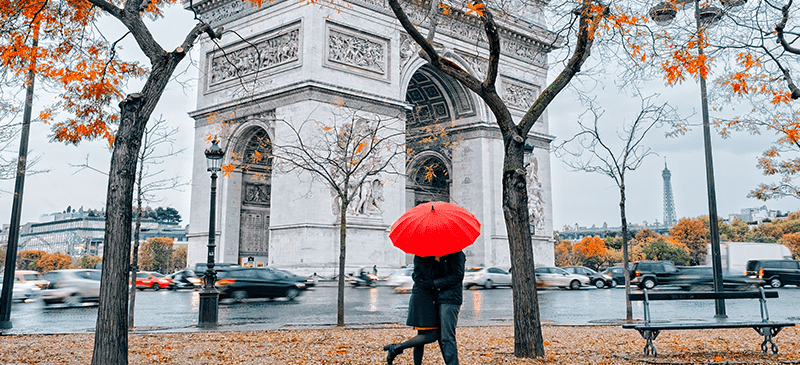 Paris, France
With picture-perfect scenery, amazing restaurants and cosy couple spots, Paris is a great place to vacate with your nearest and dearest.
Although a ban has been placed on citizens locking heart-shaped padlocks onto the Le Pont des Arts bridge, Paris still offers some traditional and extraordinary love-filled activities. But, don't be fooled, this doesn't mean that conventional flowers and chocolates are all they have to grant.
Start your trip by spending an evening filled with affection at the Musee Rodin – where you can experience the warm embrace of the Camille Claudel statue, known for its sensual history. Or, if you feel like getting off the beaten path with your lover, then why not engage in the annual Valentine's Day race at the Parc des Buttes-Chaumont? And, if these activities aren't up your alley, the Manoir de Paris is offering a Valentines night of terrible Parisian mystery called 'Dark Valentine Night' (because apparently, there is no better way to get a reassuring embrace from your partner than by a dark, scary night surrounded by haunting actors).
If spending a night in a frightening Manor isn't what you had in mind for your getaway, then there is always the 'In Love Again' dinner at the Ritz – where the menu, drinks and atmosphere are passion themed. You could even tour through the tropical greenhouse of Jardin des Plantes, or take a magical helicopter ride over the west of Paris!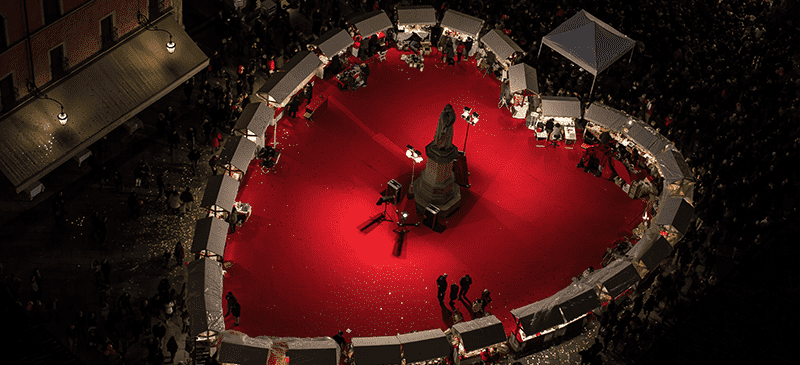 Verona, Italy 
Since the first production of Romeo and Juliet swept across Italy, the city of Verona has been associated with possibly one of the best love stories in romantic literature. Today, Verona is universally known for its love filled festivities, being flooded every year with lovers who come to experience the romantic holiday of Valentine's Day.
Verona's plethora of Valentine's celebrations all centre around the annual 'Verona in Love' festival (9-17 February), which sees weeks of special events dedicated to all the lovers of the world. During the festival, locals illuminate the streets with red and pink hearts that come to light at night, while old town shops accompany the décor by dressing all their windows to guide couples through this city of love.
After taking in every last Valentin's Day decoration, head down to Juliet's house – a monument to Juliet Capulet, where locals and tourists can write love letters that will actually be answered by Juliet's Club. Enjoy 'Tours in Love', a themed guided walk of the province of Verona, watch the Lamberti Tower turn completely red and even run a Romeo and Juliet half marathon!
Once all of this is complete, experience the fine city restaurants and Café throughout Verona that offer special Valentine's Day menus for couples – these heavily feature wine and chocolate.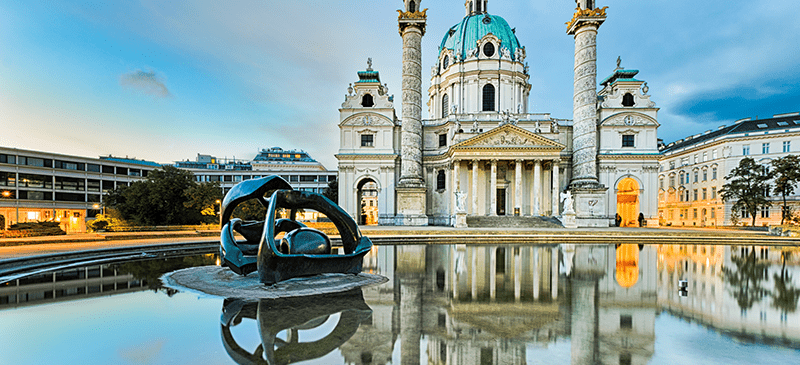 Vienna, Austria 
From the outside, Vienna can look a little stiff, with clean European town blocks and thriving squares spreading out as far as the eye can see. But, once you look a little closer, Vienna can actually be the perfect backdrop to your romantic getaway.
Begin by riding with your loved one on the Riesenard Ferris Wheel – you can even take a bottle of sparkling wine and a blanket with you and cuddle up as you enjoy the aerial view of Prater Park and the imperial city.
Another way to enjoy the amazing views that Vienna has to offer, in the most romantic way possible, is to take a carriage ride through the small, unique, vintage lanes that make up the city. Or, choose to travel the waterway, by taking a boat ride down the Danube – if done right, the night city lights, slow water waves and the eyes of your loved one will create butterflies.
And, what better way to cap off the perfect idyllic holiday than by waltzing at a real ball! In Vienna, waltzing isn't just in Disney movies – it's a common affair for Austrians, and you can find events to attend all year round.
Santorini, Greece 
The picturesque beauty of Santorini is a sight that everyone should behold at least one time in their lives. However, everything seems more passionate when you experience it with a lover.
One encounter that screams intimacy is an amazing dinner overlooking the Caldera. This volcanic crater creates a beautiful backdrop for a can't-be-missed Santorini sunset. Enjoy wine, food and company while the evening shades of orange, red and yellow turn into midnight darkness. The stars will shine brighter than you've ever seen before!
Sometimes, romance can be found without even having to leave your hotel. With almost every accommodation sporting infinity pools, you and your loved one can make memories overlooking all that Santorini has to offer. Or you can get adventurous away from the hotel by exploring the Santorini black sand beaches on quad bikes!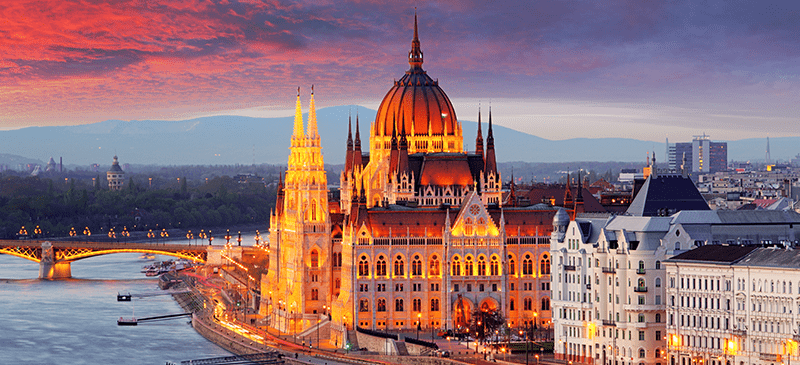 Budapest, Hungary 
Known for its historical backstory, Budapest engulfs culture, architecture and romanticism. From the Buda Castle to the Pest District, there are activities for every couple to make amazing memories.
During the day, relax in thermal baths that date back to 1934, take romantic walks across the iconic 1800's stone suspension Chain Bridge, or even create a sweet escape by simply picnicking together at the Károlyi Garden. Budapest at night is a can't-be-missed sight, and there is no better way to take it all in than by participating in a dinner cruise on the Danube River.
After a fun-filled and passionate day of fun, you can disappear into the heart of Margaret island and finish with a tranquil, intimate experience in medieval ruins and lush gardens.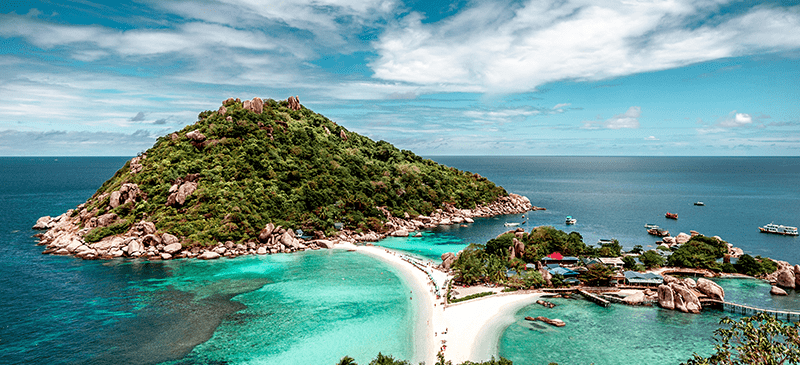 Koh Tao 
A gorgeous and romantic getaway doesn't always have to be located in a city, and the laidback island of Koh Tao is evidence of this.
Whether you relish in the fiery sunsets above the Sairee Beach, Island hop to one or more of the 300 beautiful surrounding islands, or explore the vast scenery on a bike, every activity that Koh Tao has to offer is tailor-made for couples.
If you are a nature-loving couple, then Laem Thian, Sai Nuan Beach and Tanote Bay are made for you. The turquoise waters, rocky mountains and soothing waves are mesmerising. But, if your ideal romantic getaway features more calming activities, then sit back and relax at the Koh Tao Royal Resort, Charm Churee Villa or Monkey Flower Villa.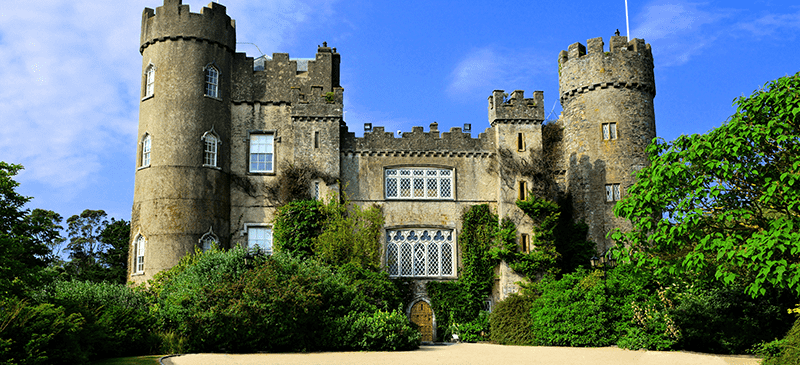 Dublin, Ireland  
Over the years, Dublin has attracted writers, intellectuals and friendly visitors from the world over. But, the most common fellows that this Irish wonderland welcomes, are lovers.
Pack a simple picnic and head to Stephen's Green, located at the heart of the city centre, where you can enjoy food, scenery and each other's company. Or, get away from the crowds by spending the day in Howth, a small village complete with beautiful walking trails, a great market and its very own castle (you can even stay in the Clontarf Castle Hotel)!
But, if royalty isn't for you, then you can't go wrong with an evening snuggled up in one of Dublin's famed pubs, such as The Bleeding Horse, The Bernard Shaw and Sweeney's – all home to great food and some amazing history.
Here at Dragonfly Traveller in Northampton, we are experts in the field and will ensure that your romantic holiday will have you falling in love all over again. Contact us on 01604 661100 or by using our contact form, to plan your next adventure.