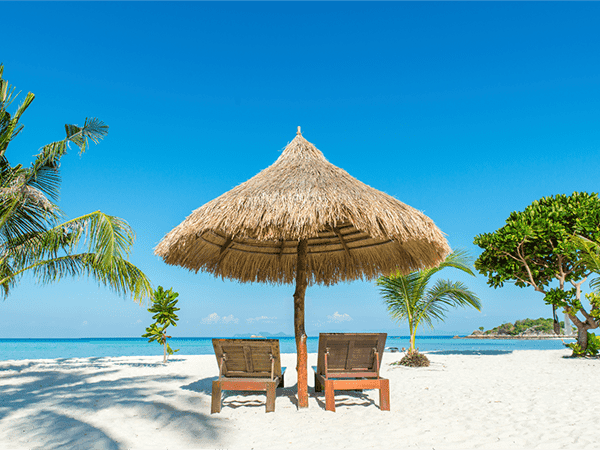 'First responder' agents fundamental to travel's return
Travel agents are the first responders in our industry.  Chaotic government guidelines coupled with fears over financial protection and insurance coverage make people reluctant to travel at all. As travel has become increasingly complicated, it is the role of travel agents to step in and restore consumer confidence and reassure travellers that the world is still open for exploring.
Indeed, recent research from OutThere magazine reports a staggering rise from 42% to 66% globally from direct booking to booking through a travel agent or tour operator. And this is set to soar.
As a new travel landscape tentatively emerges, it is clear that safety – both physical and financial – is the number one priority for travellers. DMOs and agents will need to work hand in glove to ensure that agents are fully briefed on safety protocols being implemented across the world.
Travellers will expect agents and operators to be abreast of which destinations have been awarded The World Travel & Tourism Council's Safe Travel Stamp, how hotels are creating safe environments from cleaning rooms to using the spas and how governments are reimagining public spaces and attractions to allow for physical distancing. Also, as FCDO rules change regarding non-essential travel, people will want to know that are fully insured.
Retaining the joy of travel
However, travellers don't want to wade through the reams of detail themselves – this takes all the fun out of travel. They want to be able to turn to a reliable source that can educate them on these measures in a simple and accessible way.
From a financial perspective, repeated cancelled holiday plans, constantly changing quarantine rules and increased paperwork has left the traveller feeling both exhausted and frustrated. This year, customers who have booked holidays directly have experienced first-hand the challenges of repatriation or amending bookings.
Now is the time to reiterate the importance of using the services of agents who offer Abta or Atol protection. This financial safety net that agents can provide is going to be crucial while travel remains in a state of flux. Additionally, with the introduction of new travel processes, such as passenger declaration forms, travellers will want agents to navigate these new procedures on their behalf.
Here is where the role of the travel agent is becoming ever more sophisticated. They not only need to be able to sell destinations but also be across safety procedures and confidently interpret government policy.
Seamless journeys
Looking further ahead, one of the emerging trends is that travel will be a more considered, slower affair. In a post-Covid world, fewer but better trips will become the norm with people wanting their holidays to work harder for them. DMOs and suppliers will need to work even more closely with agents and operators to create seamless journeys that incorporate wellness, adventure, relaxation and self-improvement.
Travellers will demand more personalisation, rely on agents' expert knowledge of destinations and look to our agents to become storytellers. Where can we travel to immerse ourselves into the landscape and culture; connect with locals; experience city and country?
Whether it is a road trip across the USA or exploring Namibia's vast wilderness, these trips involve complex itineraries with multiple suppliers and need to be confidently handled by destination specialists who have a comprehensive knowledge and understanding of how travel will operate in the future.
People still want to travel, they just don't know how to anymore.
This is where the travel agent is indispensable. They can resurrect destinations, showcase the opportunities travel brings and ultimately enable people to experience the magic of travel.