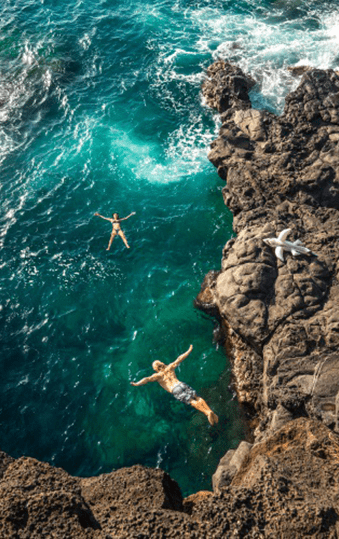 Destinations
Mauritius
The spectacular island of Mauritius is home to white sandy beaches, sugar cane fields, sparkling lagoons, verdant forests and volcanic hills. It easily fulfils every dream you've ever had about a tropical escape.
Add to this some of the world's finest hotels, a colourful mix of culture and tradition, a superb climate, and delicious local cuisine and Mauritius has all the ingredients for a perfect holiday. Explore the spectacular scenery on horseback, mountain bikes or quad bikes, visit the Black River Gorges National Park for stunning views of natural rainforest full of unique plants and wildlife and even take a walk with lions.
The north has a beautiful array of beaches and includes the sheltered emerald waters of vibrant Grand Baie. Watersport enthusiasts will find plenty of options here too, including surfing and jet skiing, along with a great selection of shops, bars and restaurants to enjoy adjoining the beach.
Close by is the sleepier village of Grand Gaube where we can take you to small bays and rocky headlands that form a simply stunning coastline. Turtle Bay, on the northwest, has an idyllic white sandy beach surrounded by a coral reef. As expected, it's the home to turtles, as well as numerous brightly coloured fish making it the ideal location for snorkelling, kayaking, sailing and diving. It's here you'll be able to submerge yourself into the dazzling underwater world of the Indian Ocean, a perfect opportunity for capturing stunning footage under the waves.
The east coast is famous for its irresistible stretch of pristine beaches, none more so than Belle Mare, whose seemingly endless powdery sands are fringed on one side by shady casuarina trees and edged by the lagoon on the other. This is the ultimate relaxation spot, and we can highly recommend grabbing yourself a cocktail and taking your time to relax, unwind and soak up your beautiful surroundings. Mauritius is the perfect relaxation destination, and Belle Mare beach stretches as far as the eye can see, so close your eyes and listen to the gentle waves of the warm Indian Ocean, wishing time would stop still to make this moment last a lifetime.
The island boasts an abundance of fine restaurants too, where you can sample many of the local speciality dishes. It also has numerous excellent attractions, including many luxury spa facilities and an extensive array of world class golf courses.
If this sounds like your idea of the perfect holiday, what are you waiting for? We can create a tailor-made experience just for you, we're only a phone call away.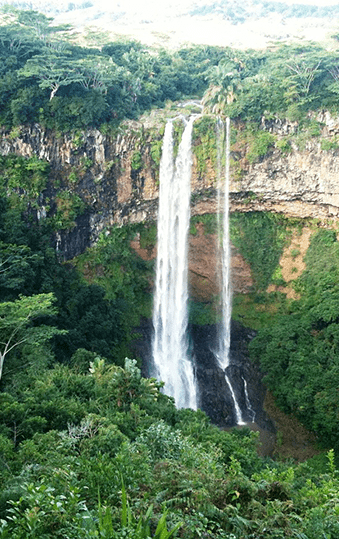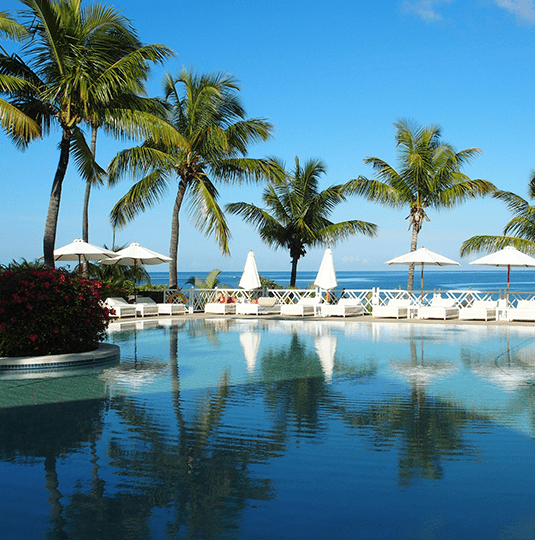 At a Glance
Mauritius
Immunisations needed: Confirm primary courses and boosters are up to date.
Advised: Hepatitis A; Tetanus; Hepatitis B.
Time difference: GMT + 3 hours
Flight duration: 12 hours
Popular activities: Surfing, sailing, diving, snorkelling, spa treatments.
When to visit: May – December
Accommodation
Mauritius
Wherever you choose to stay, prepare to the lulled to sleep by the gentle waves, surrounded by beautiful scenery.