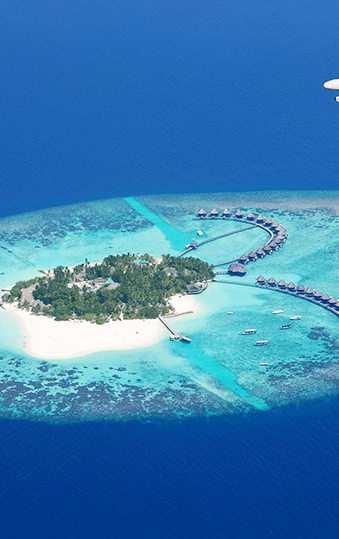 Destinations
Maldives
Nothing says luxury like the Maldives, be it a private villa overlooking the sea, or a secluded garden retreat. The Maldives is the place of dreams, with blue skies, bluer waters, and white secluded beaches. It's the perfect place to relax, making it an ideal location for honeymoons, anniversary getaways and special occasions.
Here you can escape and prepare to be dazzled by flawless white powdery beaches enveloped by shimmering turquoise waters, pristine coral reefs and some of the most incredible underwater life on the planet. Take yourself for an massage in a room beneath the waves, giving you the ultimate ocean view for maximum relaxation.
Its 1,200 islands are spread out over 26 coral atolls and every resort has its own private island with one for every occasion and budget – be it romantic barefoot luxury, tiny hideaways or larger all-inclusive resorts with abundant facilities for all ages to enjoy.
What's more, the scenic splendour isn't blotted by high rise hotels, as accommodation is usually in low rise buildings, rustic gardens or beachfront bungalows and overwater villas. We can highly recommend staying at the Per Aquum Niyama resort, where private villas stretch out into the Indian Ocean.
If you're not lazing on the sands, chances are you'll be taking a dip in the warm, clear waters or perhaps trying your hand at watersports. You'll find dive centres at most resorts for those wishing to explore the renowned underwater coral gardens that are home to turtles, rays, sharks and brightly coloured fish of all shapes and sizes. If diving is not for you, we can find you a resort with a house reef accessible from the beach, meaning that within a few steps off the shore you can view the wonders of the deep with just a snorkel and mask! Many islands can offer you cruises to uninhabited islands for a true Robinson Crusoe experience, or you could opt for fishing trips in search of the catch of the day.
When it comes to the local cuisine, you'll find a mixed of Arabic, Indian, Sri Lankan and oriental flavours, perfect for adding a bit of spice into your stay! Enjoy the freshest of seafood and fragrant curries, as well as an array of fresh fruit and vegetables. Dine in underwater restaurants, or on the beachfront for the ultimate dining experience. For a more hands on experience, why not take a cookery class and perfect the art of spices so you can bring a little bit of the Maldives back home when you leave.
If you're ready to relax in the ultimate luxury destination, then the Maldives is calling! We can help you to create memories that will last a lifetime, simply get in touch today.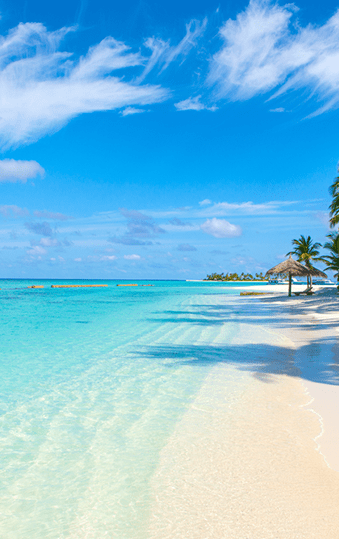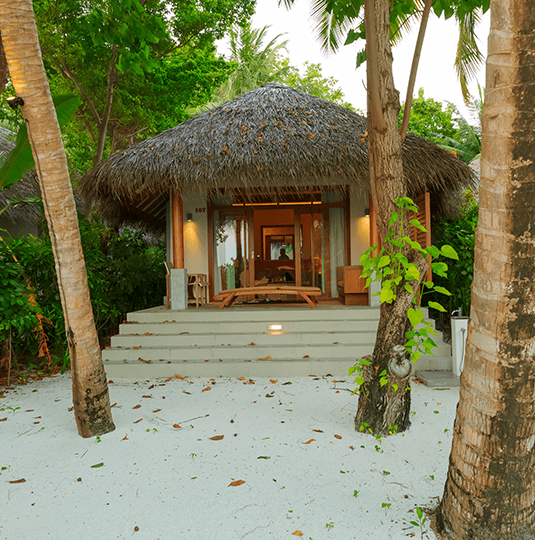 At a Glance
Maldives
Immunisations needed: Confirm primary courses and boosters are up to date.
Advised: Hepatitis A; Tetanus; Hepatitis B; Typhoid
Time difference: GMT + 4 hours
Flight duration: 12.5 hours
Popular activities: Relaxation, Snorkelling, Diving
When to visit: November – April
Accommodation
Maldives
Accommodation in the Maldives consists of low rise buildings with rustic gardens or beachfront bungalows and stunning overwater villas.