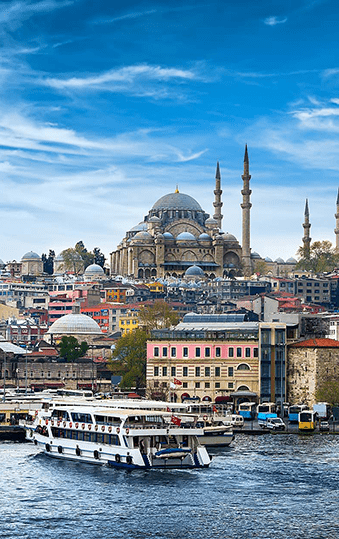 Destinations
Turkey
Turkey is one of the leading tourism destinations in the world, and it's not difficult to see why.
It boasts stunning scenery, rich history and an exciting culture. Prepare to be blown away by Turkey's beautiful coastlines and we can plan your trip to incorporate one of their exciting cultural festivals too.
We can take you to Patara, Turkey' longest beach on the south-west coast. Here you'll find not only the longest beach that Turkey has to offer, but arguably the most beautiful too. Its warm shallows make it the perfect choice for families, and you can enjoy a range of water sports for those who struggle to simply sit back and relax!
Alternatively, you could choose the Bodrum Peninsula, studded with olive groves. Whilst this is a popular tourist destination, it hasn't lost its charm, and for a truly luxurious experience we can take you to the northern shore of the peninsula, to the Mandarin Oriental, which boasts two private beaches, a spa and a number of excellent restaurants for you to enjoy.
For those of you that want to experience a traditional Mediterranean beach and pool-side retreat, whilst still being within a stone's throw of exciting nightlife and shopping opportunities, we can take you to Antalya. The old walled quarter is full of exciting bars and restaurants, and there are plenty of wonderful places that you can stay too, not to mention the beautiful beaches that this location has to offer.
Turkey offers a number of beautiful islands too, each providing the opportunity to explore their unique landscapes, beautiful beaches and wonderful cuisine. Choose from the vineyards of Bozcaada island, the sleepy Burgazanda island or the largest of the Turkish islands, Gokceada, to name just a few of your options – don't worry, we can help you choose!
For something a little more lively, we can take you to the country's capital, Istanbul. Here you'll find 2,500 years of history, culture and tradition, not to mention the impressive landmarks and enviable nightlife. Here east meets west for an exciting mix of cultures that's apparent in the old buildings, mosques and churches, to the skyscrapers and mix of delicious cuisines. Explore the Grand Bazaar, and the Spice Bazaar and let us take you to the lesser known, but just as beautiful, Basilica Cistern and Galata Tower.
Istanbul makes for an exciting and culturally rich trip, a far cry away from the Turkish beach resorts and quiet Turkish islands. To plan your Turkish holiday, simply get in touch with your Dragonfly travel P.A.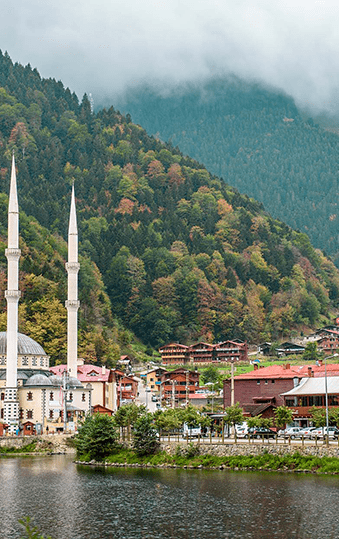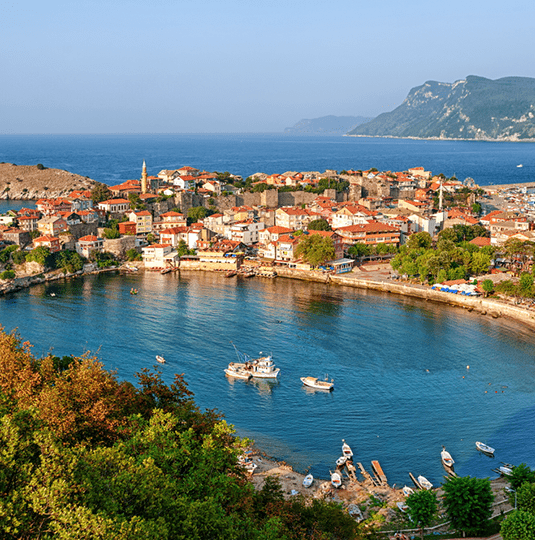 At a Glance
Turkey
Immunisations needed: Confirm primary courses and boosters are up to date.
Advised: Hepatitis A; Tetanus. Hepatitis B; Rabies.
Time difference: GMT + 2 hours
Flight duration:  4 hours
Popular activities: Historical Sites, Watersports, Explore Culture
When to visit: April – November
Accommodation
Turkey
Stay a stone's throw away from a picturesque harbour, or choose a hotel with a private pool.