Destinations
Spain
Flamenco dancers in polka dots, Moorish castles standing proud, matadors with sweat on their brows – Spain conjures up millions of different images.
The country has been a favourite with British holidaymakers for years, thanks to its fantastic beaches, lovely climate and the fact it's just a short hop from home soil.
There's one theme park in Spain that sends thrills down everyone's spine – Port Aventura. The country's biggest park, it goes overboard with white-knuckle rides and spectacular shows. For a fun-filled day out, Mario Waterpark is a real corker! There are loads of pools, including a wave pool and a kids' section, and when it comes to slides you can brave daredevil attractions like Kamikaze and Black Hole, or go for something slightly more sedate like the Rio Bravo.
For culture seekers, there are an abundance of sites to see, from the quaint ancient fishing village of Tossa de Mar, the picture-perfect city of Girona, La Caldera de Taburiente National Park or the Santa Maria Monastery in Montserrat. Spain really does have something for everyone.
Mainland Spain
Holidays to mainland Spain revolve around the Costas. Up north in Catalonia, you'll find the rugged Costa Brava and Costa Dorada, whereas further down the coast are the Costa Blanca's white-sand beaches. Curving around Spain's southern edge are the sun-soaked regions of Costa de Almeria, Costa del Sol and Costa de la Luz, not forgetting the vibrant city attractions of Barcelona and Madrid.
Barcelona
Barcelona is one of the world's most popular tourist destinations, attracting millions upon millions of visitors each year. So why is it so popular? Well, it has almost everything any holidaymaker would desire. Easy access, favourable weather conditions, attractive beaches and surrounding mountains, a buzzing nightlife, tasty local cuisine and it's steeped in culture and history too. It's also a sight-seeing wonderland, housing many recognizable monuments. Variety's the word with Barcelona and the city has something for everyone; families, couples and singletons alike.
It's definitely still sunshine season in September in Barcelona – with temperatures average around 25ºC in the daytime, a balmy 19ºC at night. The locals are back from their holidays, but everyone's still going to the beach and eating out and partying like mad to make the most of the last days of summer. Catalonia's national holiday is on 11th September, when the city closes for parades, concerts and celebrations. The Fiestas de la Mercè is a week-long festival, the biggest of the year, with hundreds of musicians and carnivals, performances and gigs, planned and impromptu, all over the city.
Madrid
Spain's capital and largest city, Madrid, is widely known for its sizzling nightlife scene. The city constitutes a diversity of ethnic groups, making it one of Europe's most colourful cosmopolitan cities. Located within the city centre are most of Madrid's most popular tourist attractions such as the Royal Palace, the residence of Spain's monarch. The heart of Madrid (and Spain) is Puerta del Sol, a large plaza serving as the scene of festivals, important gatherings and street performers as well as a hub for the public transportation network. Another important square is Plaza Mayor, known for the lively San Miguel Market.
Barcelona's big sister sheds her winter skin in March. This is when the clocks go forward, and as if by magic a wave of warmth sweeps the city and loosens up its reserved exterior. Madrid's expansive parks burst into bloom and locals tumble out onto the streets to sip caipirinhas and dance till dawn. Temperatures stay around 20ºC (far more gentle than the capital's sizzling summers), meaning you can explore its world-class galleries, belle-époque mansions and designer boutiques without breaking a sweat. There's great traditional tapas to be had, but you must leave time to try the city's newer breed of stylish gastro bars. Just don't plan anything more than a siesta afterwards!
Balearic Islands
Floating in the Mediterranean, just off the Spanish mainland, are the Balearic Islands. Choose from family-friendly Majorca, low-key Menorca, off-the-radar Formentera, and hip and happening Ibiza. Needless to say, they all come with beautiful beaches, countryside scenery and a relaxed way of life that's typical of this part of the world.
Majorca
The Balearics' biggest island is all about the beaches. And whether you pick superleague stretches like 13-kilometre-long Ca'n Picafort, or tucked away coves, such as those around billionaire's playground, Cala d'Or, you're pretty much guaranteed golden sand and calm waters.
Ibiza
Ibiza is the king of Europe's club scene. The island's main resort, San Antonio, is home to world-famous dance spots like Pacha. It's a different story up on the north coast, though. Make your way to the countryside around Puerto San Miguel and you'll find hidden caves and walking trails through thick pine forests.
Menorca
For an island that moves to a much slower rhythm, Menorca hits the spot. Families flock here for quiet beaches like Son Bou and Cala'n Forcat. Plus, there are prehistoric relics like the village of Torre d'en Gaumes, which is over 3,000 years old.
Formentera
If you want to really drop off the radar, we can take you to Formentera. Its 20-kilometre coastline is dotted with secluded stretches of white sand. Some, like Playa Mitjorn, have even been compared to the Caribbean.
Spain really is an incredible country with so much to offer. If you want rich culture and exceptional historical sites, head to Barcelona, or for a beach getaway there are plenty of beautiful destinations to choose from. We can create a handpicked Spanish holiday just for you, get in touch for more information.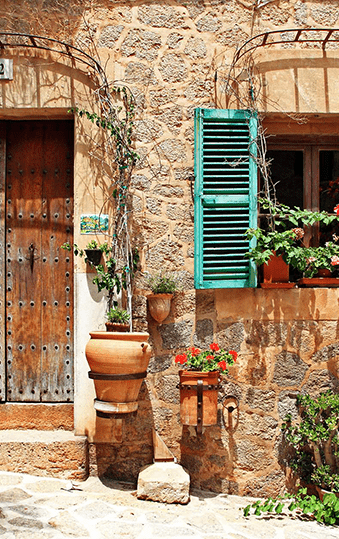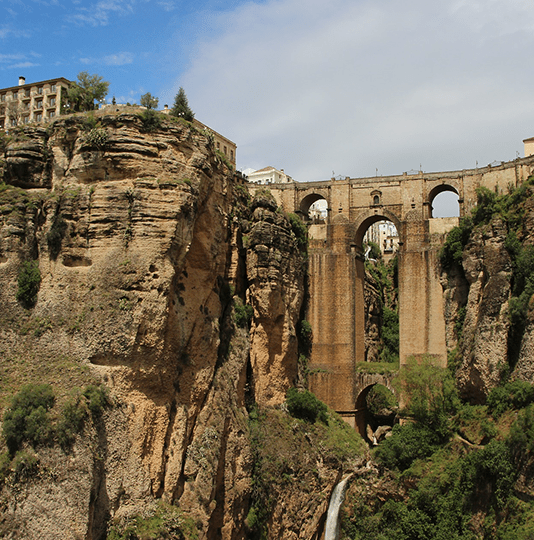 At a Glance
Spain
Immunisations needed: Confirm primary courses and boosters are up to date.
Time difference: GMT + 1 hours
Flight duration: 1.5 hours
Popular activities: Dining, Relaxation, Sailing, Hiking
When to visit: April – October
Accommodation
Spain
If there's one thing Spain does well, it's offering a room with a view!