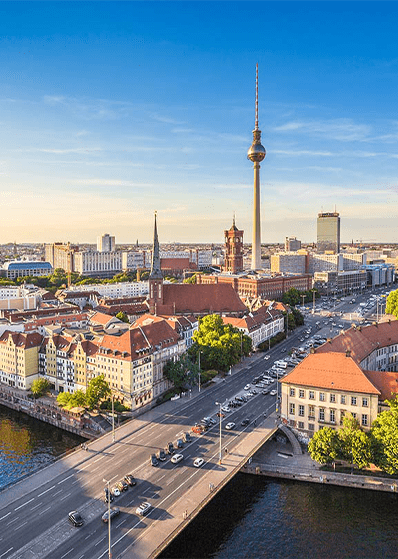 Destinations
Germany
Germany has a fantastically rich culture, and we've highlighted some of the main cities in this wonderful country that are well worth a visit.
Berlin
A federal state and the capital city of Germany, Berlin is widely associated with its World War II history and former division of East and West Germany by the Berlin Wall during the Cold War. Since the fall of the historic wall in 1989, Berlin today is now a vast, unified city diverse in ethnic groups and abundant in sightseeing attractions, culture and nightlife. Many tourists are drawn to Berlin's famous historic structures, which include the Brandenburg Gate and the Reichstag. Although most of the Berlin Wall was demolished, there are some portions still standing near Checkpoint Charlie and Reichstag which are well worth a visit.
Munich
Best known as the origin of the world-famous Oktoberfest, Munich is one of the best places to visit in Germany with a great culture scene. Munich is home to several sophisticated opera houses and theatres like the National Theatre. The city centre is an attractive blend of classic and modern architecture, teeming in historic churches, medieval walls and royal palaces as well as bustling shopping centres and nightlife venues. Munich's Oktoberfest began in 1810 with a royal wedding celebration. Today, this famous beer festival draws millions of visitors every year to take part in the revelry that involves several gigantic beer tents, delicious Bavarian food and millions of litres of beer – what's not to love about that?!
Leipzig
The largest city in Germany's federal state of Saxony, Leipzig is known for its vibrant arts and culture scene shaped by famous music composers like Bach, Richard Wagner and Felix Mendelssohn. Tourists today can enjoy performances of Bach's music at the St. Thomas Church where Bach once served as choir leader, and is now buried here. In addition to historic sites like the Old Town Hall, the city boasts several impressive structures such as the Napoleonic Monument to the Battle of the Nations and Reichsgericht, the former high court of the Reich. One of Europe's largest town squares, the Augustus Platz, is situated at the central campus Germany's second-oldest university.
Cologne
Situated on the Rhine River in the German federal state of North Rhine-Westphalia, Cologne is one of the most popular places to visit in Germany. The city offers a vibrant array of attractions, buzzing nightlife and a stellar arts and culture scene. Cologne also packs impressive landmarks such as the city's informal symbol, the Cologne Cathedral, a stunning Gothic church. Moreover, the Twelve Romanesque Churches are magnificent examples of medieval architecture.
For a culturally rich adventure, with excellent local beers and wonderful sight-seeing opportunities, Germany makes for the perfect getaway.
To find out more about this wonderful country, get in touch today.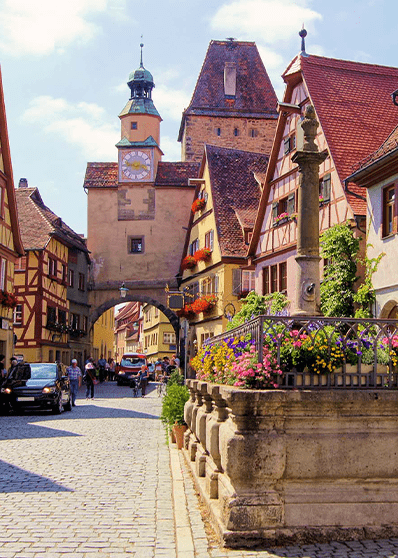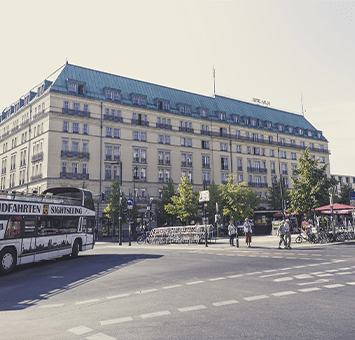 At a Glance
Germany
Immunisations needed: Confirm primary courses and boosters are up to date.
Advised: Tetanus; Tick-borne Encephalitis.
Time difference: GMT + 1 hour
Flight duration: 1:20 Hours
Popular activities: Hiking, mountain biking, winter sports, dining and sight-seeing
When to visit: All year round
Accommodation
Germany
Germany offers everything from luxury hotel rooms, rooms with an exceptional view, or somewhere in the heart of the city.