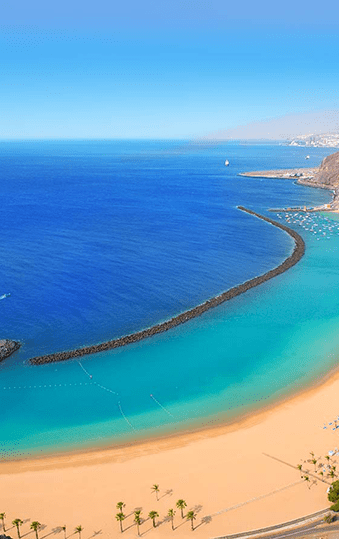 Destinations
Canary Islands
You'll find Spain's Canary Islands just off the coast of Morocco, in the Atlantic Ocean. Gran Canaria, Lanzarote and Tenerife are the big three, while Fuerteventura is starting to make its mark on the travel circuit.
For somewhere made for peace and quiet, we can take you to the lesser-known La Gomera or La Palma.
Gran Canaria
Gran Canaria's enduring appeal begins with its beaches – and it's not a case of one size fitting all. On one hand, you've got the larger-than-life coastal resorts of Playa del Ingles and Maspalomas, where sunbathing is serious business and nightlife is of the neon variety. On the other hand, you've got the sleepier towns of Puerto Mogan, Bahia Feliz and Puerto Rico, where the beaches come with more space and the evening entertainment is a little lower-key.
Fuerteventura
With more than 150 swathes of sand to its name, holidays to Fuerteventura are all about the beach. Its coast morphs from the empty sweeps at Cofete to the busy, bar-lined stretches in Jandia. Then there's the Parque Natural de Corralejo to think about. Unravelling along the coast for 10 kilometres, this national park is a huge expanse of rolling sand dunes.
Tenerife
The secret of Tenerife's success starts with its beaches. On the island's south coast, resorts like Playa Las Americas, Los Cristianos and Costa Adeje have something going on around the clock. There are white sands and water sports to see you through the day, and a world of restaurants, bars and nightclubs to move you through the night. The tourism limelight shines a little softer on the resorts on the west coast. Days in Playa de la Arena, for example, revolve around the sleepy volcanic beach, and nights play out in beachside restaurants.
Lanzarote
Lanzarote has been in the business of sun, sea and sand breaks for decades. In fact, as one of Europe's first mainstream holiday destinations, it helped to invent the classic beach break. Take one look at the place and you'll see what made it the perfect prototype! The main resorts of Puerto del Carmen, Playa de los Pocillos, Costa Teguise and Playa Blanca are hemmed by long ribbons of sand, and their shores are top spots for water sports.
The Canary Islands are a great place to start if you're looking for a destination that offers excellent accommodation, beautiful beaches and wonderful places to eat. What's more, there really not far away, making them a great choice for a quick getaway. Get in touch today for more information.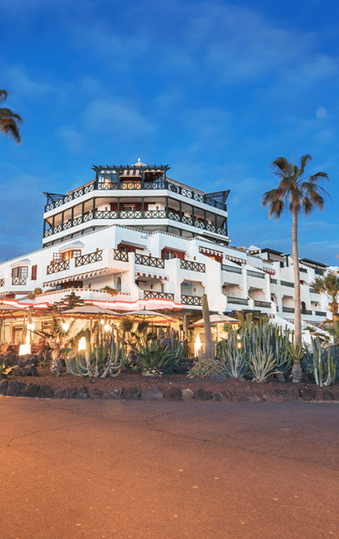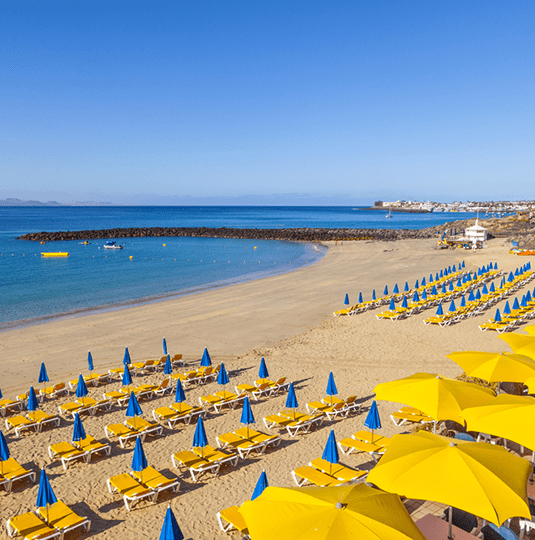 At a Glance
Canary Islands
Immunisations needed: Confirm primary courses and boosters are up to date.
Time difference: GMT +1 hour
Popular activities: Dining, relaxation, water sports
When to visit: April – October
Accommodation
Canary Islands
The Canary Islands offers wonderful beach fronted hotels, a great choice when the beaches stretch for miles and miles!