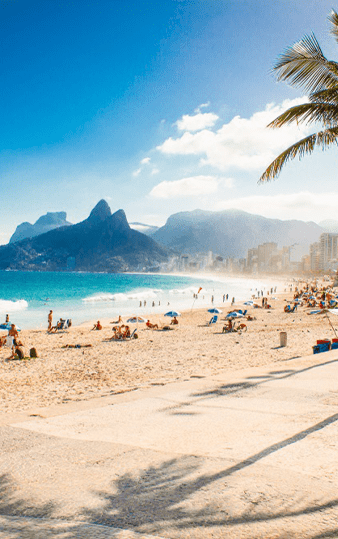 Destinations
Rio de Janeiro
Known as the Cidade Maravilhosa (Marvellous City), Rio de Janeiro boasts golden beaches, stunning mountains, incredible nightlife and of course, football!
The beaches of Rio de Janeiro are famed for seducing visitors. The most popular is Prainha Beach, whilst Ipanema and Copacabana are equally as beautiful.
Copacabana beach benefits from a mountainous backdrop, and whilst you can choose to sunbathe or swim, you might be surprised to find the locals playing soccer or having a dance party!
If there's one thing Brazilians know how to do, it's how to have a good time! Ipanema beach is arguable the place to 'be seen', it's a hip and happening area and absolutely beautiful. So grab yourself a drink and soak up the sun and the atmosphere. Prainha beach is much quieter, making it more popular with families looking for their own stretch of sand away from the crowds. It's equally as beautiful, with soft white sands and a backdrop of rainforest-covered mountains.
After the beaches comes the music! You simply can't visit Rio de Janeiro without enjoying rock, hip-hop, funk and old-school bossa. Music fills the town, and you'll find Samba in the neighbourhood of Lapa, where we can ensure you take part in the enormous weekend street party and fully immerse yourself into Brazilian life!
When your feet are aching from dancing, and you're ready to call it a night, there are a number of luxury and boutique hotels for you to choose from. If you want to stay right on the beachfront, then how about Fasano Rio? Here you have access to the white marble infinity pool on the roof, as well as a section of private beach. If you'd rather avoid staying on the beachfront, we can highly recommend Hotel Santa Teresa MGallery by Sofitel. This offers a sexy alternative, with spacious, art-accented suites and an excellent restaurant.
Rio de Janeiro is a high energy town where you can dance the night away and enjoy a taste of luxury too. For your very own tailor-made experience, contact a member of our team.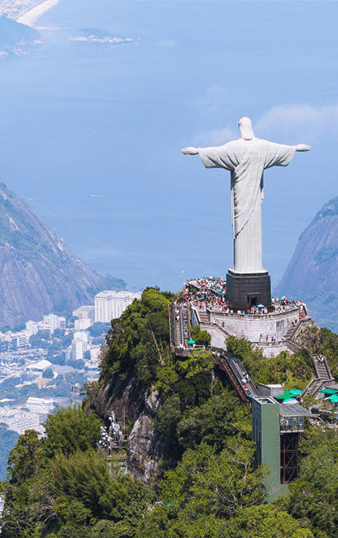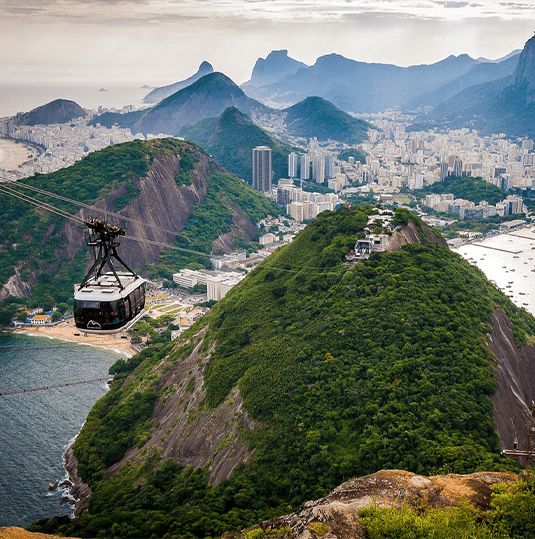 At a Glance
Rio de Janerio
Immunisations needed: Confirm primary courses and boosters are up to date.
Advised: Diphtheria; Hepatitis A; Tetanus. Rabies; Typhoid; Yellow Fever.
Time difference: GMT – 2 hours
Flight duration: 11.5 hours
Popular activities: Sightseeing, Hiking, Exploring Culture
When to visit: December – March
Accommodation
Rio de Janeiro
Enjoy luxury and boutique hotels set in hip areas of the city, where you can be spoilt by roof top infinity pools and private sections of beach.