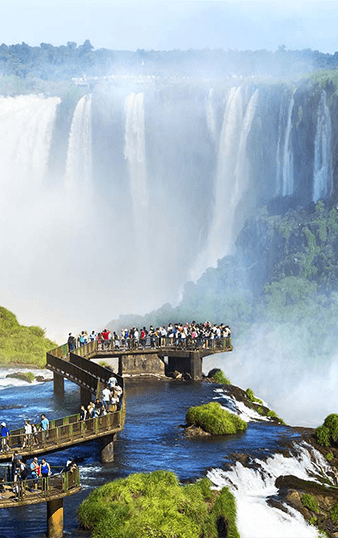 Destinations
Argentina
One of the main draws for Argentina is the wine. It is the fifth largest wine producing country by volume, and as such you'll be able to enjoy a glass of wine in the same as city as where it's grape was grown! One of the best ways to experience the vineyards of Argentina is on horseback.
This is a great way to explore the country's diverse landscape in all its beauty, and Argentina's strong equine culture means you'll be in safe hands. Away from the vineyards, why not take an adventurous pack trip into the mountains? Nothing with immerse you into the Argentinian way of life more!
Next we can take you to Iguazu Falls, that quite possibly puts Niagara Falls the shame! As a UNESCO World Heritage Site, they're one of the most frequently visited tourist sites in Argentina, and it's not difficult to see why, they're stunning. We can arrange a tour or a trek so you can see all there is to see, and if you're feeling adventurous, why not try a selection of watersports at the base?
In Buenos Aires we can start by taking you shopping. Here you'll be spoilt for choice with boutique shops, ranging from high-end shoes to custom jewelery. It's the perfect place to soak up arts and culture too, and it's well known for it's nightlife. As the birthplace of the tango, you can expect plenty of tango clubs, and we can book you in for a private lesson should you want to impress your friends on your return with some newfound moves!
For those interested in history, or that just appreciate outstanding areas of natural beauty, the Talampaya National Park is a must. It is here that the oldest dinosaur bones in the world were found, perfectly demonstrating just how ancient this site is. Unsurprisingly it's a UNESCO World Heritage Site, and covers thousands of acres. You'll need a tour guide to explore this site, but you can choose from walking tours to bicycle tours to those in a vehicle.
This country has some much to offer the keen traveller, and we can ensure you see it at its very best. Contact a member of the Dragonfly Traveller team for more information.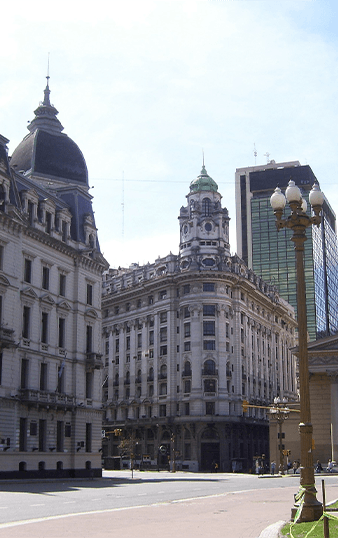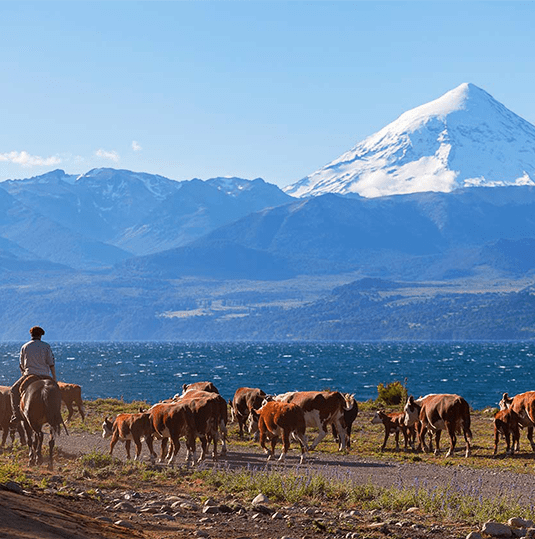 At a Glance
Argentina
Immunisations needed: Confirm primary courses and boosters are up to date.
Advised: Hepatitis A; Tetanus. Diphtheria; Hepatitis B; Rabies and Yellow Fever.
Languages: Spanish, Bolivian and Guarani
Time difference: GMT – 3 hours
Flight duration: 11 hours
Popular activities: Hiking, Horseback Riding, Wine Tasting, Shopping and Dancing
When to visit: Varies depending on location.
Accommodation
Botswana
From 4 poster beds to rooms with exceptional views, Argentina has plenty of stunning accommodation options.