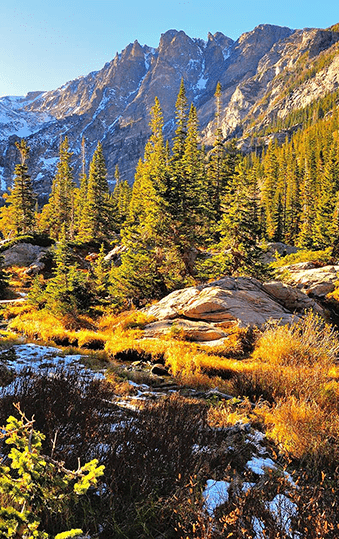 Destinations
Rocky Mountains
The Rocky Mountain National Park is open 24 hours a day, year-round and you can enter or exit any time. This makes it the ultimate adventurer's paradise, an open door to an incredible world of stunning lakes, majestic ice-capped mountains and incredible wildlife.
Summer is the busiest time of year at the Rockies, and it's not difficult to see why. During the summer you'll be able to access all of the mountains trails and all they have to offer. This stunning wilderness can accommodate anyone and everyone, from those that love to embark on a multiday backpack challenge, to those more interested in a flatter excursion around a mountain lake. It offers trails for hikers of every level, making it a great choice from the adventurous family with varying capabilities to the couple that love to roam off the beaten track.
When it comes to accommodation, we can ensure you stay in a picturesque magical log cabin, away from hordes of people, surrounded by breathtaking views of the national park. Or if you'd prefer we can make a reservation for camping, a choice that comes highly recommended.
Perfect for families, the Rockies offer the rare chance for you and your loved ones to unplug yourselves from the distractions of modern life. With trails accessible for every age, it will instill a sense of adventure and guarantee incredible memories.
For those looking for a challenge, we can recommend embarking on the Trail Ridge Road crest, which sits at over 12,000 feet with 11 miles above the treeline! Visitors from lower altitudes may feel the effects of thinner air, so it's important to take time to acclimatise before embarking on anything strenuous.
If you're a keen lover of winter sports, the Rocky Mountains doesn't disappoint. It's the perfect destination for exceptional skiing and snowboarding, with the pure scale of the mountainous surroundings offering scenery that makes even the Alps seem small!
As a final piece of advice, when you arrive, stop by a park visitor center for current information on road conditions and hiking trails. This will not only prevent you and your loved ones from getting into a tricky situation but it's also a great way to gain valuable local knowledge to ensure to get the most from your stay.
Begin the adventure today by contacting the Dragonfly Traveller team.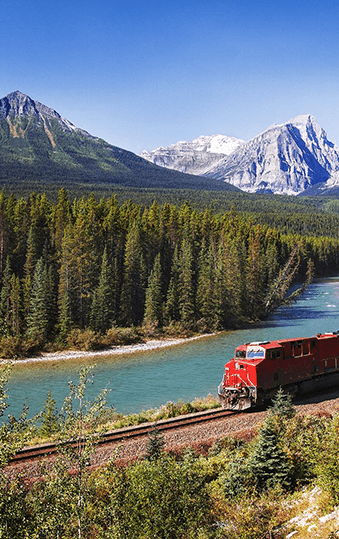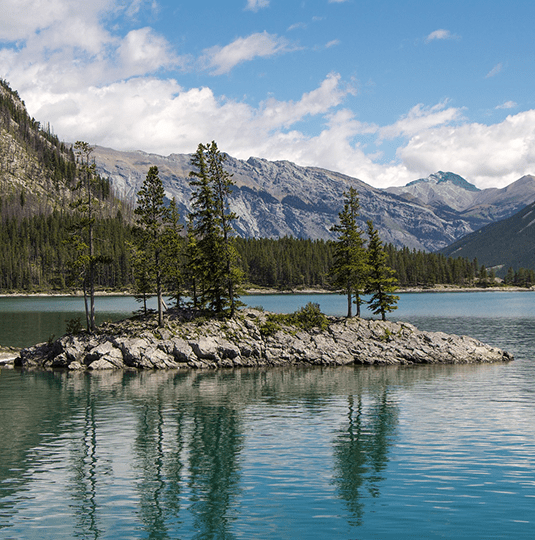 At a Glance
Rocky Mountains
Immunisations needed: Confirm primary courses and boosters are up to date.
Advised: Diphtheria; Tetanus
Languages: English and French
Time difference: GMT – 6 hours
Flight duration: 11 hours
Popular activities: Hiking, camping, exploring and adventure
When to visit: January – April, June – September
Accommodation
Stay in picturesque hunting cabins, or choose from a number of excellent hotels.