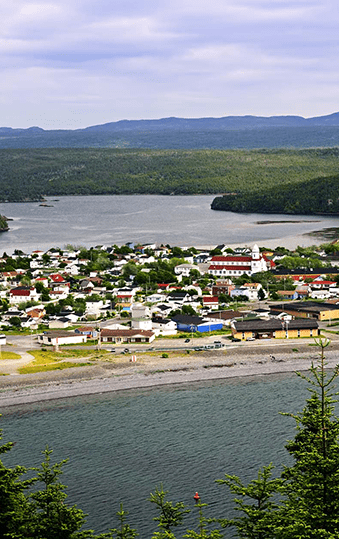 Destinations
Newfoundland
Think of Newfoundland and you think of whale watching, and what a wonderful way to spend a day or two. This incredible destination offers the chance to see over 20 species of whale, including the world's largest population of humpbacks!
We can arrange a boat tour, a must when visiting Newfoundland, and we highly recommend travelling down 'Iceberg Alley' to experience just how humbling an iceberg can be, enormous masses of ice, casually floating past you, nothing is more humbling. If you're lucky, you might also see a the largest colony of Atlantic puffins in North America, as well as dolphins and porpoises.
St John's is the capital here, and the perfect place to unwind. With brightly coloured Victorian houses surrounding the harbour, a rich history and a perfect excuse to sample a local tipple, including YellowBelly Brewery's Fighting Irish Red Ale or the Quidi Vidi Iceberg Beer.
Head away from St. John's to the fishing village of Quidi Vidi where you can visit their brewery too, and sample iceberg beer, and then follow your nose to Mallard cottage for a slow-cooked masterpiece!
When it comes to somewhere to stay, we can arrange a room with a view. Search for whales and icebergs from the comfort of the luxurious Fogo Island Inn, or you could choose to stay at the remote Quirpon Lighthouse. If you'd prefer a mountain backdrop then how about the beautiful Neddies Harbour Inn?
Designated one of the 4 corners of the world, we can take you to the top of Brimstone Head on Fogo Island. Here you're guaranteed stunning views, although it takes a bit of a hike to get there. It's an unforgiving rock-on-rock landscape, but so worth the trek when you turn to face the historic town of Fogo and the sea.
For those who love the outdoors, head to the Gros Morne ('Big Gloomy') National Park. Here you'll find rusty coloured mountains and the perfect backdrop for your next adventure.
Newfoundland is an incredible part of the world, and if you're thinking of visiting Canada this should most certainly be on your list. For more information, please don't hesitate to get in touch with a member of the Dragonfly Traveller team.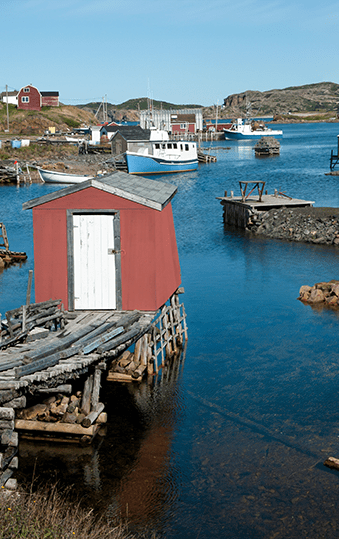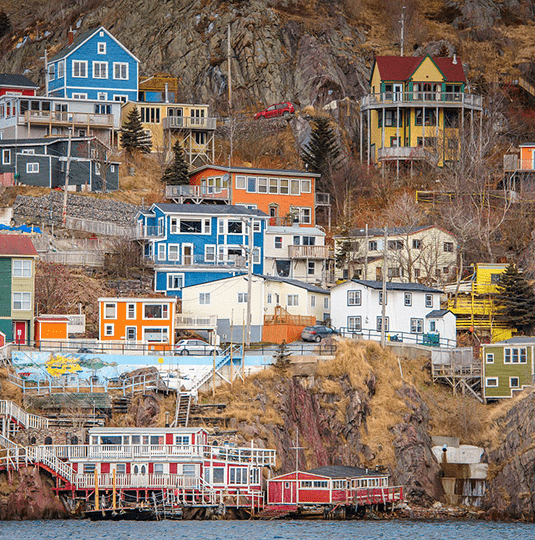 At a Glance
Newfoundland
Immunisations needed: Confirm primary courses and boosters are up to date.
Advised: Diphtheria; Tetanus.
Languages: English and French
Time difference: GMT -2.5 hours
Popular activities: Hiking, whale watching, exploring, cultural experiences.
When to visit: Year round
Accommodation
Newfoundland
Stay in quaint fishing villages and opt for a room with a view!