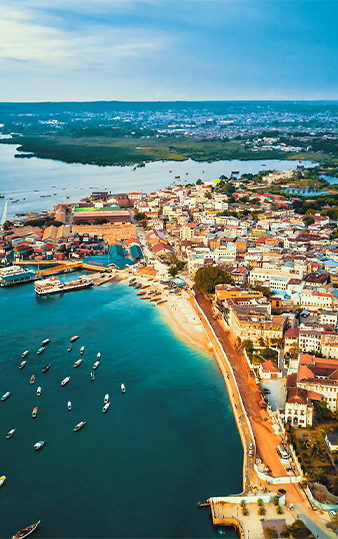 Destinations
Zanzibar
To retreat to paradise, the islands of Tanzania – Mafia Island and Pemba – offer empty sands and marine-rich waters. But the showstopper is Zanzibar, the dazzling archipelago in the Indian Ocean known as 'Spice Island'. Beaches give way to tropical rainforest, with a growing conversation effort to protect the indigenous species, native to the island.
Stone town is the oldest functioning city in Zanzibar, and its ancient streets are the perfect setting for exploring mosques, colonial mansions, museums and bazaars. We can arrange for you to enjoy a tour of the spice and fruit plantations, and hit the swathes of pristine white sands to relax, unwind and take in your stunning surroundings.
Away from your sunlounger, take a private tour to dive, snorkel, swim with dolphins in the warm Indian ocean, and take sunset cruises on white-sailed dhows. Whilst there are plenty of group tours, we highly recommend booking you onto private one, allowing you to take your time and relax whilst taking in the breathtaking scenery. Finish with a BBQ filled with the freshest of seafood and perhaps take a little time to visit the night market for a truly authentic experience.
We can then arrange for you to take a trip to prison island which, although it never took prisoners, became a place for those suffering with yellow fever. Here you can visit some of the oldest tortoises and enjoy the stunning views out onto the Indian Ocean.
To complete your stay, incorporate something a little bit different, and choose the Manta Resort on Pemba Island. Although it's not about 5 star luxury, it can offer you serenity, close encounters with nature and customer service like no other. In their own words, become a guest, not a tourist, when you stay at Manta Resort.
What really sets it apart? It boasts a floating private apartment, with an underwater bedroom allowing you to quite literally sleep with the fish.
Pick up the phone today and let your travel P.A. do the rest. Hakuna Matata! It really does mean 'no worries'.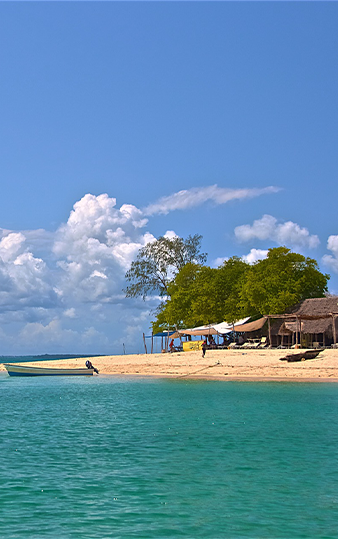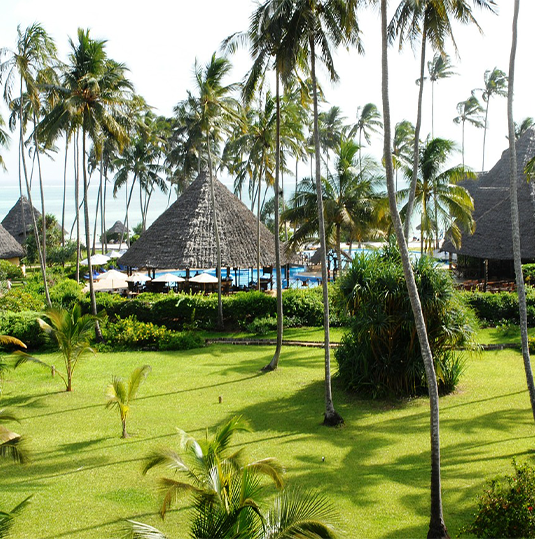 At a Glance
Zanzibar
Immunisations needed: Confirm primary courses and boosters are up to date.
Time difference: GMT + 3 hours
Flight duration: 13 hours
Popular activities: Scuba diving, swimming with dolphins, boat cruises
When to visit:  June – October
Accommodation
Zanzibar
Zanzibar is a small island, but it has a lot to offer! Choose from private villas to beach fronted hotels.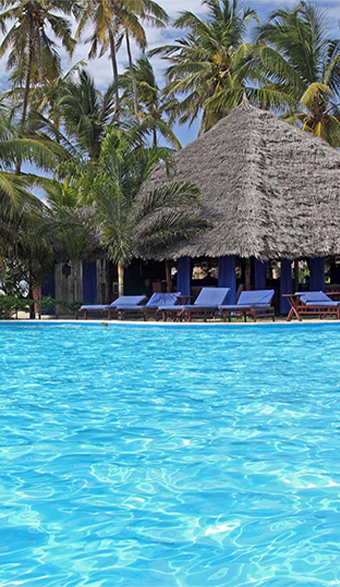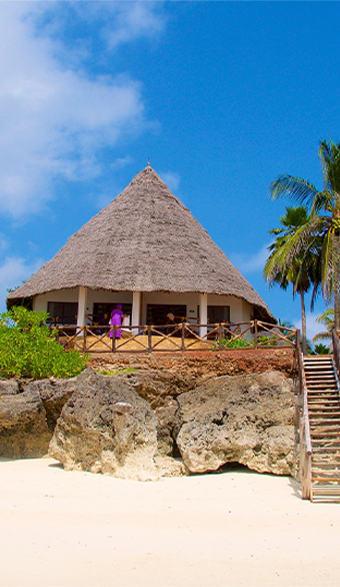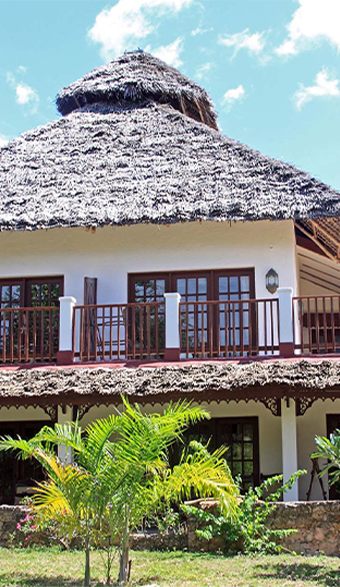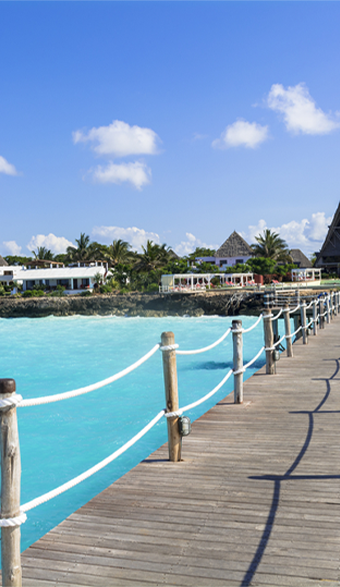 Blogs
Related blogs
Mount Kilimanjaro - Tanzania If your customer fancy trekking 5,895m above sea level, the highest point in Africa might just be for them! Explore follow the ...
Newsletter
Subscribe to our Newsletter
Stay up-to-date & don't miss a thing!