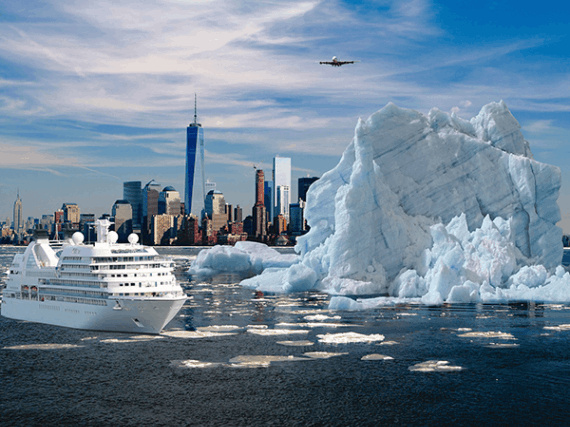 5 Tips For Planning The Perfect Cruise
Booking cruise holidays yourself on line can be quite a formidable task, with so many cruise line operators offering different types of cruise experiences on different cruise liners – large and small – formal and informal – where do you start?
1. Get advice from Dragonfly Traveller, your local Northampton travel agent
Our first piece of advice is to not waste your time trying to do this yourself online unless you are a long-term cruiser and know what you are looking for. This is where we come in. If you talk to P&O Cruise, they will sell you one of their holidays which might not be right for you, so it's important to get an independent but experienced view.
We will endeavour to get the right Caribbean or river cruise that suits you. Our experienced eyes can easily compare Cruise Operators and look across all of them for the best deals.
2. Book packages, meals and excursions in advance
For the more inexperienced cruiser, all the packages can be a little overwhelming to say the least: wi-fi, drinks, gratuities – what is included? What should you look for?
Our advice is go for the pre-booked drinks packages, wi-fi and gratuities – as these elements can really rack up the costs of your cruise if you don't. If you pay upfront, you then don't have to worry about them, and paying for these types of services when you are on the ship will be expensive. Norwegian Cruise Line, for example, have been one of the first to do "All Inclusive" packages so you don't have to worry about any of this.
In order to eat wherever you want to on your cruise, make sure you book the speciality restaurants in advance – if not before your cruise, certainly at the start! These restaurants get very busy, and you may therefore miss out. By booking shore excursions in advance, you are more likely to get on the excursion than if you leave it until later when the excursions become fully booked.
Booking with Dragonfly Traveller takes the worry out of this for you. We can make these bookings on your behalf, allowing you to simply turn up and enjoy the experiences.
3. Choose the right cabin for you
Most of the main cruise liners nowadays are fairly resilient to the effects of rough seas. However, if you want to be certain, choose a mid-ship cabin. If you're looking for a quiet cabin, steer clear of cabins near the lifts!
If you have chosen the cruise that is right for you because it only has short periods of time at sea and many port stop-offs, then don't waste your money on upgraded cabins. For a cruise that has longer periods at sea, an upgraded cabin might be a good idea.
4. Invest in 'Cruise Connection' travel insurance
This is a very smart thing to do! If your flight to your cruise destination is delayed, this could cause problems getting to your ship on time as they won't wait for you. If you make sure you have "Cruise Connection" cover on your Travel Insurance, this means you can join your cruise at a different destination at no extra cost to yourselves. If you're unsure, we can sort this for you.
5. Check in online
It is always worthwhile checking in online in advance of joining your cruise, especially if it is quite a large ship. Embarking over 6,000 people can take a while but if you have checked in online in advance this can save you time in the queues to board.
There is a vast array of cruise holidays with different destinations and routes. Some are more family orientated, others are aimed more at couples, and then you have the more formal ones versus the informal.
Cruise Holidays can be a great way to see the world and offer great experiences for you on holiday. Just talk to someone who knows, we would be happy to advise you at Dragonfly Traveller and give you that independent view.