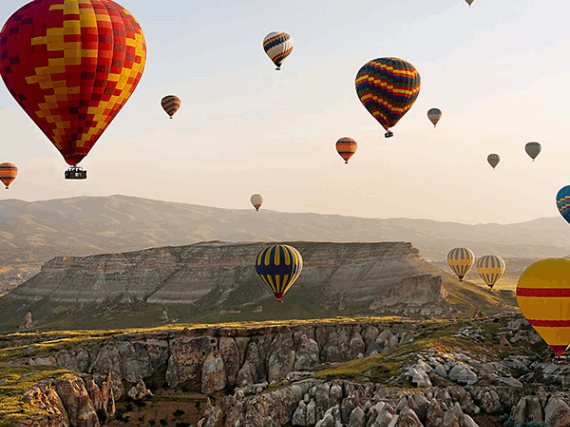 What Sets Dragonfly Traveller Apart From Other Travel Agents?
A key way of gauging the service of a company is through customer testimonials. One of our newer clients recently provided this testimonial for our website, after we had organised their holiday booking:
"Rob, thank you for your personal involvement in organising our holiday – everything has been brilliant – honestly beyond my expectations in terms of the involvement and organisation from Dragonfly Traveller. I gave up using travel agencies years ago because they added little and it became easy to book direct – you've made me re-think that. Never expected you to deal with all our travel arrangements to the level you did, check in with us that all was okay on the day we arrived, and confirm everything was okay on our return home – not the normal travel agency experience. Looking forward to giving you our next holiday brief."
Clearly, Dragonfly Traveller is more than just your normal Travel Agent, so what is it that really makes the difference?
We like to add value to your holiday experience.
From the inspiration in our research to making suggestions for wherever your dream destination may be, our aim is to make your whole experience better than you could have ever expected. We plan every holiday and travel plans, just as if we were going ourselves.
We want to be your Travel P.A.
This means we will guide you all the way, right from the beginning to end to ensure everything goes according to plan. We even give a courtesy call to all our Dragonfly travellers, to hear about your experience with us.
We are a one-stop shop.
Many travel agents will only cover the basics. However, we like to go the extra mile and arrange everything you could possibly need. From documents, printing boarding passes and transport to and from airports, to arranging excursions, restaurant bookings and car hire, we do it all!
There are no restrictions on who we deal with.
We are associated with the Global Travel Group, which gives us extensive access to all locations and destinations worldwide. Without restrictions, we can compare many suppliers and ensure our clients get the best deal available.
Going the extra mile.
Being a small business gives us the flexibility to offer all of our clients a bespoke service. We like to meet face to face and where possible, arrange a home visit to talk through your holiday plans, at a time that fits into your busy life, including evenings and weekends.
Our services are free.
Many travel agents will add booking fees to the cost of your holidays to make it worth their while. At Dragonfly Traveller, we do not add booking fees, as we want to ensure our clients get the best competitive value for their holiday and return to us in the future.
We are available 24/7.
We give all of our clients our mobile phone numbers. Yes, we have opening and closing times when we are not officially open, but we can still be contacted at all times if required.
ATOL protected.
We find that many of our clients carry out some research before making any arrangements. However, when it comes to booking their holiday, they want to make sure their money is safe and secure and that they are covered. At Dragonfly Traveller we only book holidays with full ATOL protection, so everyone's mind is at ease.
If you are looking for a trusted, tailor-made holiday that has been planned meticulously just for you, then get in touch with Dragonfly Traveller on 01604 661100 or by using our contact form. We can't wait to show you the Dragonfly Traveller way!