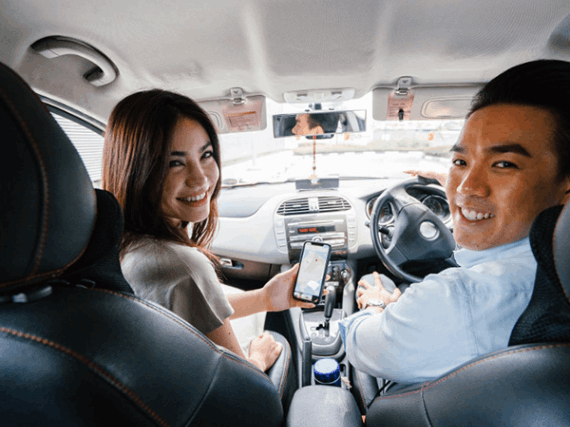 Self Drive Holidays
A UK holiday is the perfect way to find out if you have a love for self-drive holidays. It gives you the experience of driving around places that you've never visited before, and there are plenty of stunning places you can visit around the UK that are simply beautiful to see. Perhaps you could visit a few of the National Parks?
The Peak District has some breath-taking views, and when you're on top of the Roaches, or Mam Tor (some of the highest peaks in the Peak District) – you will want to stay on the top of the peaks for hours, just to take in all the viewpoints around you. There's Snowdonia, in Wales if you wanted to travel a little bit further out, or if you were interested in having an active holiday; why not visit The New Forest and hire out bicycles?
If you fancy something a little more adventurous, then abroad it is! Here are a few of the top chosen countries to self-drive to, and some of the attractions you can visit whilst you're there.
France
If you're thinking about self-driving to France; it is incredibly easy as you can catch the Ferry from Dover and it only takes a few hours to arrive into Calais, France. From the Ferry Port, it's entirely up to you where you want to take your car!
You can travel to France all year round, as the scenery is beautiful. If you like a city break, Paris has everything to offer. Visit the Eifel Tower, Cathédrale Notre-Dame, and the Louvre Museum. However, there are other parts of France that you can visit which are just as wonderful to see.
There's the French Riviera which is part of the Mediterranean coast, Chateau de Chambord – an expansive, 16th-century royal palace with multiple towers and cupolas, or you can go to Verdon Gorge where you can view the cliffs and a scenic river called River Canyon.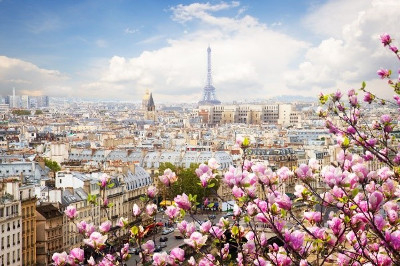 Spain
If Spain takes your fancy; it's very easy to self-drive around this country. You will be able to discover a land of contrasts which is breath-taking to see.
You can also visit some stunning beaches and mountain scenery, as well as monumental cities and untouched villages. Experience tasting the haute-cuisine whilst visiting the markets. The food is delicious!
Just grab a Ferry from Portsmouth to Bilbao for an easy, relaxing journey to Spain and then you can set off to wherever you plan to visit!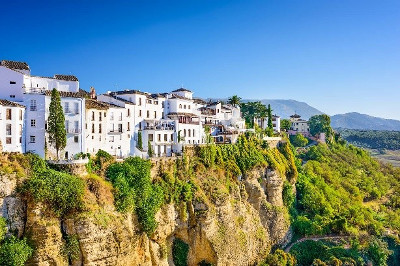 Portugal
Portugal is the perfect destination for a self-drive, summer holiday. The weather is glorious between May and September, but it is advised that you either go between March-May or September-October as the weather is still warm but it's a cheaper option for those who are budgeting for their holiday. Driving to each location in Portugal is very easy, and enjoyable at the same time.
There are plenty of places to visit such as the Tower of Belem; where you can capture some beautiful views at the top of the building, Park and National Palace of Pena where you will see some brightly coloured attractions that will take your breath away, and it is highly recommended to go and visit Cabo da Roca which is a stunning view-point looking out towards the sea and nearby is a lighthouse which is housing a tourism office.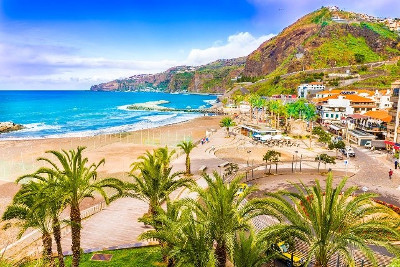 Germany
Depending on where you're looking to adventure in Germany, there are a lot of historical attractions that you can visit which have some factual stories behind them which will pull your interest.
You can visit Neuschwanstein Castle which is on the outskirts of Germany, you can walk through Brandenburg Gate which has 12 Doric columns and was made in the 18th century, or if you fancy something a little bit different, you could drop by to the East Side Gallery to see some of the Graffiti artwork that 118 artists have created on part of the Berlin Wall.
You can travel between the UK and Germany by taking your car onto the Eurostar, and the length of time that you will be travelling from one country to another is very minimal.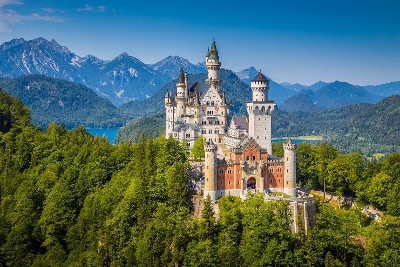 So, there you have it, some wonderful choices of different countries that you can self-drive to without any hassle! I would love to hear your experiences if you decide to self-drive somewhere exciting, so if you would like to contact me on how amazing your holiday was, then feel free!