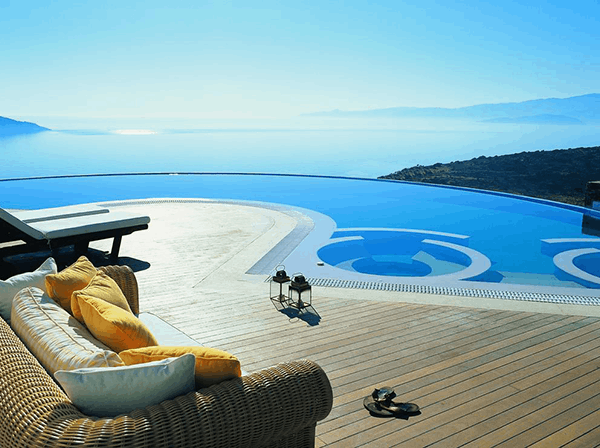 Our Top 3 Luxury Holiday Resorts
The best luxury holidays are those that exceed our clients' expectations, achieved by adding a bespoke or tailormade element to make sure it's just right for them. This only comes from getting to know our clients well and building that personal relationship with their local travel agent.
We have selected our top three luxury resorts based on each of them offering something slightly different. At Dragonfly Traveller, we like where we can to give our clients first-hand experience of our own recommendations to really put the icing on the cake!
1. Niyama, Maldives
What many people don't know about the Maldives is the sheer scale of this magical location. There are over 120 registered resorts in the Maldives and there is a huge range of choice to fit all kinds of budget – from great value, all-inclusive packages to ultimate 5-Star luxury escapes.
Our favourite is Niyama Private Islands in Dhaalu Atoll. By the sheer reference to 'Private Islands' you know that you are in for a holiday of solitude and, believe me, luxury. We spent two weeks here, one in a beach villa and the second in a water villa. From arriving by seaplane, we were met by our own butler who tended our every need and delivered a personal service that was beyond our expectations. It's amazing to think that on this twin-island in the middle of the Indian Ocean, you can get such amazing food choices:
The Edge – fine dining, located half a kilometre out in the ocean. Accessible only by boat
Nest – top class Asian food in a tree-top restaurant
Tribal – holds an African speciality food range
Is this somewhere you would like to go? View our Maldives holiday deal to find out more.
2. Elounda Villas & Suites, Crete
We grew up as a family with holidays in self-catering villas and admittedly this is still a great option for many families. But, what makes it extra special is how the world of villa holidays has developed over the years. Yes, there are luxury villas in places like the Caribbean with your own butlers, chefs and hefty price tags. But, what we like about Elounda Villas & Suites in Crete is that you can have all that at an affordable price – in absolute luxury!
The views are spectacular, the villas and suites are luxurious and you have the privacy of your own space. You can have meals prepared for you in your villa or go out to one of their fabulous restaurants. Take some time out in the spa, gym or just simply relax with your own private pool and take in the magical vista of the Crete coast.
View our Crete holiday deal.
3. Al Maha, Dubai
To many people, spending a week or more in a tent in the middle of the desert doesn't quite sound like a luxurious holiday. That is, until you have been to Al Maha in Dubai.
The Al Maha Resort is in an oasis, deep within Dubai's magical dune and desert landscape. It is actually a conservation reserve and plays a vital role in its conservation. Al Maha is the showcase of heritage and architecture of the Bedouins, and with this, it offers the amazing opportunities for a desert adventure. The Arabian Oryx and Gazelles are the star attractions of this reserve. You can view the fascinating Arabian wildlife from your temperature-controlled infinity pool or sundeck seating area of your villa. Rest a while, or explore the many options of daily desert activities as part of your stay.
As the old-fashioned saying goes "pictures speak louder than words" – View our Dubai holiday deal.
All these offers are on the Dragonfly Traveller website, and listed below! However, if none of these tickles your fancy, then contact our Dragonfly Traveller team in Northampton and we will tailor a package to exceed your expectations.