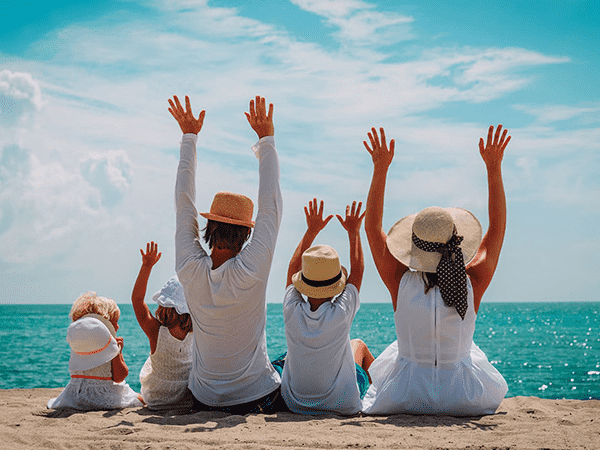 How to get Travel and Holidays on the move again
If all goes well, within the a few weeks, many of us will dare to start dreaming about the realities of travel once more. By Easter those most vulnerable to the disease in this country should have been protected and there will be hopefully no reason for the Government to prevent from travelling abroad if we so wish.
We will only be able to visit other countries if they decide it is safe to let us in but many will be keen to see British holiday makers return as soon as possible, and many of us will want to grab the first opportunity to get away.
Currently, politicians are terrified of making comitements and won't even look as far ahead as summer 2021. Last week Grant Schapps was reported as saying that he 'hadn't got a clue' whether over 50's should book a summer holiday, while Dominic Raab advised against it. We need a better plan than this so here you go Grant and Dominic, this should be the plan.
Reform Foreign Office Advice
Currently, travelling abroad for anything other essiential work is forbidden. There is no end or review date on that advice and consumers and the travel industry need more certainty than that. Feb 15th is the target date for vacinating the vulnerable. Setting that date for advice to be reviewed would allow tour operators to plan and give consumers who have holidays booked some transparency, especially over cancellations.
Reinstitute Travel Corridors
These were designed to be enabling, but were badly administered, with last minute changes causing huge problems for operators and holidaymakers. But the idea was a good one and, as vaccinations increase, there is less reason to suddenly change or suspend them.
GIve Consumers Confidence
Travel won't recover unless consumers know their money is safe and they won't have trouble getting refunds. The ATOL protection scheme is a useful backstop protecting against tour operator failure, but there are too many delays over refunds. And the government has been persistently slow in extending the Refund Credit Note scheme, which protects credits for cancelled holidays under the ATOL fund. The proctection runs out at the end of January 2021 and needs to be extended urgently.
…. and clarity
There will inevitably be constantly changing protocols on tests, vaccines and quaratine in different destinations. The airline body IATA has. introduced a Travel Pass app to help passengers find accurate information on entry requirements. It will be a huge task keeping this up to date, but type of information is essential.
Make Testing easier
Because we can't yet travel, the requirement that all passengers arriving in the UK show a negative Covid test in the previous 72 hours has yet to hit. There will be considerable obstacles to obtaining a test in, for example, in a ski resort or on a small island. A huge amount of work will need to be done.
Vaccination Passports
The travel industry is already lobbying for these so that those who have been vaccinated can travel without restrictions. Such a policy may be attractive to older travellers, but needs to be supplemented by a feasable testing regime for younger generations and for those who are unable to have the vaccine because of allergy or other reasons.
That's the plan !!