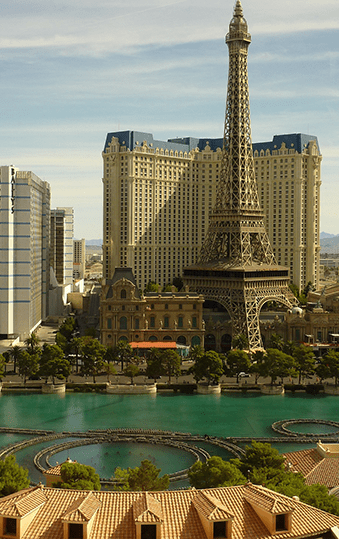 Destinations
Las Vegas
When you think of Las Vegas, you'll no doubt be thinking of its many diverse and flamboyant casinos, but there's so much more than gambling in this exciting city that never sleeps!
Mind-blowing luxury resorts, fabulous dining, critically acclaimed shows, fantastic shopping venues and all bordered by outstanding desert scenery makes Las Vegas is an alluring adult playground. Once home to Elvis, The Rat Pack and Tom Jones, Las Vegas continues to be the celebrities favourite, and there's no reason it can't become one of your favourite destinations too.
Stroll through the streets of ancient Rome, relax in lush Polynesian gardens, ride gondolas on the Grande Canal or walk the path of the ancient Egyptians and marvel at the scale and theatrical complexity of the ever-changing city.
For an adrenalin rush, hope 'Lady Luck' is on your side in the casinos, twist and dive on some of the world's most spectacular roller-coasters or join a helicopter trip to the stunning Grand Canyon, then spoil yourself in one of the acclaimed spas with the ultimate in indulgence and rejuvenation.
But your Las Vegas journey doesn't end there, as it's also home to a rich culture. We can ensure you experience the fine and modern art housed in the city's many galleries and immerse yourself in Las Vegas kitsch at the Elvis-A-Rama and Liberace Museums. Next we can visit Downtown, the city's original heart, and wonder at the neon shows on Fremont Street. Naturally, you'll want to explore 'The Strip' and experience star studded nightlife, where you'll be spoilt for choice with exceptional nightclubs and magical production shows. Whatever your interests, Las Vegas guarantees a spectacular holiday!
Ensure you don't gamble on having an amazing time by contacting your very own travel P.A. with Dragonfly Traveller.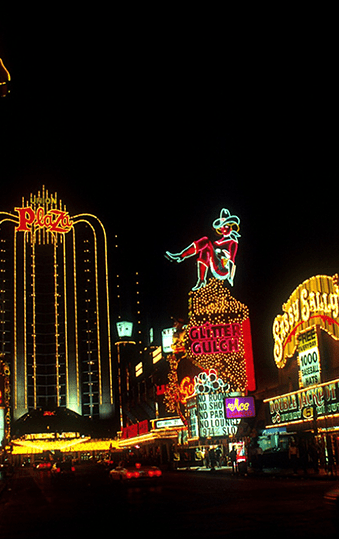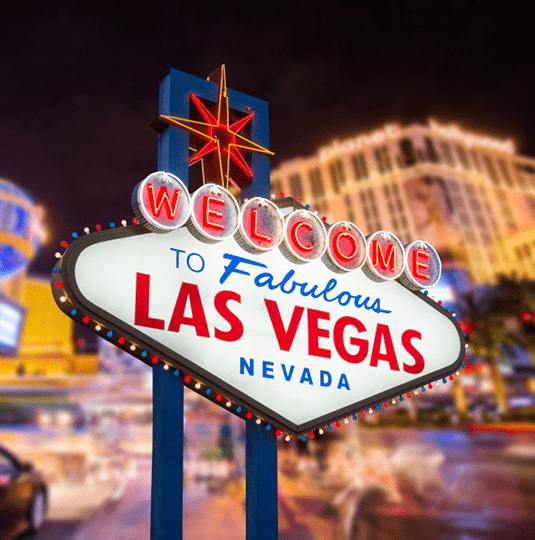 At a Glance
Las Vegas
Immunisations needed: Confirm primary courses and boosters are up to date.
Languages: English, Spanish
Time difference: GMT – 7 hours
Flight duration: 11 hours
Popular activities: Dining, Shows, Entertainment, Casinos
When to visit: March – May, September – November
Accommodation
Las Vegas
Las Vegas offers accommodation options to suit any budget, from exceptional luxury to budget hotels.