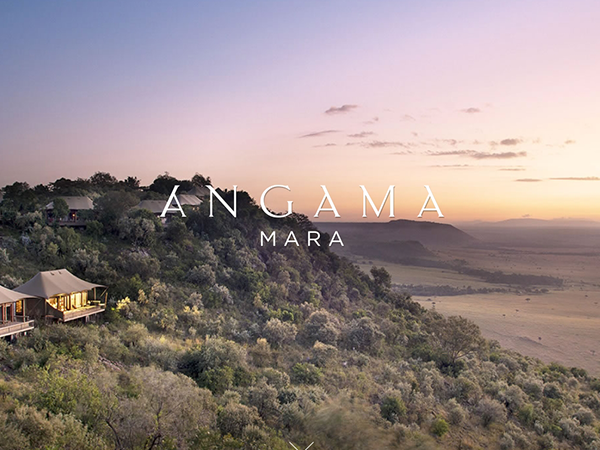 Destinations Perfect for Celebrating Milestone Birthdays
Have you got a big birthday coming up? Or, perhaps you're considering taking someone away for theirs? Either way, a holiday is a great way to shake off those birthday blues by planning something extra special. Whether you're turning 21, 30, 40, 50 or more, we've put together a list of destinations perfect for celebrating a big milestone birthday.
Are you turning 21?
This is a memorable age, especially in the States, as you can now legally celebrate by buying your own alcoholic beverage. The USA also has some fantastic city breaks on offer, and although you'll need more than a long weekend to do it properly, there are some great places to celebrate your 21st birthday.
If you're celebrating as a couple: We recommend Miami. Sun-soaked Miami is one of the world's most popular cities, full of white sandy beaches, clear Florida waters and plenty of bustling bars, clubs and restaurants. This is the perfect destination for combining an excellent club scene with lots of adventurous beach activities, where you can enjoy all day out at sea. 'The Miami Beach Edition', located on Collins Avenue is a wonderful place to stay, with its popular entertainment hub 'the Basement', featuring a nightclub, bowling alley and ice rink.
If you're celebrating as a group: Why not consider Lexington, Kentucky? Now, this may not be the first destination that springs to mind, but this Southern spot is great for exploring with a group of friends, especially if you're into craft beer! You can celebrate your special day by taking the 'Brewgrass Trail', where you can taste as many varieties of craft beer as you like. Afterwards, enjoy your stay at the '21c Museum Hotel' where at least five of you can fit into one double room and order a cooked breakfast to be delivered, helping to soak up the beer from the day before.
Are you turning 30?
So, it's you big 3-0! You may wonder how on earth it came around so quickly, but now you are a 'responsible' adult you will want to celebrate like never before. As most of your friends will be of similar age, settled or still single, it shouldn't be too difficult to push the boat out.
If you're celebrating as a couple: Perhaps weddings and family plans are on the cards? If so, a hint of extravagance and luxury will do the trick. Monte Carlo is a romantic seaside town, with fantastic food, incredible views and all the excitement you'd expect in this Monaco hotspot. The 'Hotel Metropole' will be right up your street, where you can book the James Bond experience, which includes helicopter rides, a visit to the infamous casino and a driving tour of the French Riviera.
If you're celebrating as a group: Turning 30 is perhaps one of the first times you start to think about looking after your body more. Now we're not talking about a health farm, but certainly beaches, yoga and wellbeing. In your thirties, mortgages, marriage and children may soon start to take over, so this is the perfect opportunity to go to a place that you perhaps won't be returning too for a good few years. The luxurious 5-star 'Rimba Jimbaran' in Bali is a brilliant destination for a long-haul holiday and features 12 outdoor pools along with a private beach, golf course and full-service spa. Relax and enjoy the peace and quiet!
Are you turning 40?
To get away from your daily responsibilities of career and family, perhaps reconnecting with nature will get your mojo back and be a memorable experience for your landmark birthday.
If you are celebrating as a couple: Why not travel into the wilderness on an adventure of a lifetime with an African safari? Take yourselves to the romantic scenes where Out of Africa was filmed, staying in your own luxury tented guest suite at the 'Angama Mara'. This remarkable safari lodge is located high above the floor of Africa's Great Rift Valley and overlooks Kenya's Maasai Mara. Not only does this spectacular destination feature outstanding views, but all safari needs are included.
If you are celebrating as a group: De-stress yourself with an ultimate relaxation holiday you will never forget. Visit the jaw-dropping beach hotspot of Jamaica. The 'Cliff Hotel' is the perfect place for amazing sunrises and sunsets, with all the high-level pampering you would expect. You can take advantage of customised spa treatments, private yoga and meditation classes, a beauty salon and five acres of luscious grounds to explore.
Are you turning 50?
Half a century! This has to be a big one. The monumental birthday trip to celebrate all the good times you have had over the years with your loved ones.
If you are celebrating as a couple: As this can be a time of reflection and no doubt a glass of wine or two, what better place to go than the beautiful Italian region of Tuscany? There are many towns and cities nestling in the stunning Tuscan countryside for you to explore and sample the delights of the local cuisine and wine. The 'Renaissance Tuscany II Ciocco Resort and Spa' will provide you with spectacular views from your room and the greatest wine from their cellar.
If you are celebrating as a group: It is time for Hawaii! Get all your friends you've made over the years together for a fantastic birthday extravaganza. Head to the islands and explore the Oahu's North shore, staying at the 'Turtle Bay Resort' in one of their 42 upscale beach cottages. Here you can sample the onsite dining and drinking as well as participate in their inspired fitness and wellness programme.
We are now past all of these milestones and are filled with ideas for our next celebration. So, if you would like to find out more you can contact us here or give us a call on 01604 661100, and we may let you into our secret plans for the next big birthday adventure