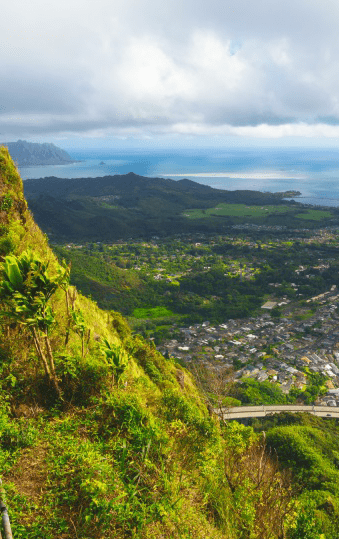 Destinations
Hawaii
When everywhere else is embraced in the cold arms of winter, Hawaii stands beautifully warm, wonderful and waiting. This makes it a popular destination for winter sun, but Hawaii has so much more to offer than the weather.
Polynesian settlers arrived in Hawaii from the Marquesas Islands thousand years before Christopher Columbus arrived in the New World, and it only became a state of the USA in 1959.
This makes Hawaii a destination with an exciting and interesting history. It's clear that the locals are proud of their heritage, and with someone from almost every family in Hawaii working in the tourism industry, it won't be long before you feel like part of the family too!
Famed for their hospitality and wonderful spirit, the people of Hawaii are just as welcoming as their beaches.
Speaking of beaches, Hawaii has some of the very best beaches in the world. White, yellow, red, black and even a green sand beach make up the 750 miles of shoreline, all of which are public! We can pinpoint the perfect lifeguard protected beach for you and your family, allowing you to swim, relax and take in your beautiful surroundings. When it comes to exploring the ocean, Hawaii is home to a colourful and diverse underwater world. This makes it an inspiring destination to dive, snorkel and even 'snuba'!
Surfing, windsurfing, sailing, whale watching and parasailing are also popular water activities in Hawaii. We can also arrange for a sunset dinner tour, a truly magical way to dine and enjoy your breathtaking surroundings.
Hawaii is also famed for its volcanoes, and these are well worth a visit during your stay. Why not take a helicopter tour into the crater of Mount Waialeale, or hike to the top of Diamond head?  We can highly recommend driving to the summit of Haleakala too, perfect when timed to capture the rising sun.
Hawaii is a place just waiting to capture your heart and warm your soul. Contact your very own Dragonfly Traveller P.A. today to begin planning your Hawaiian adventure.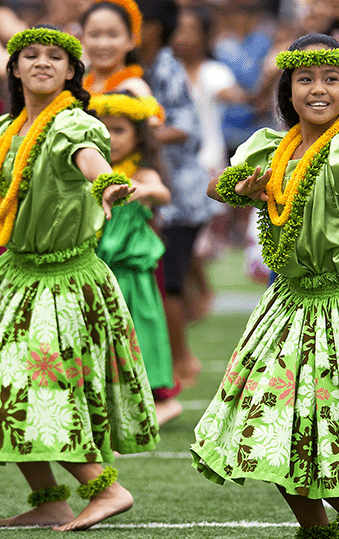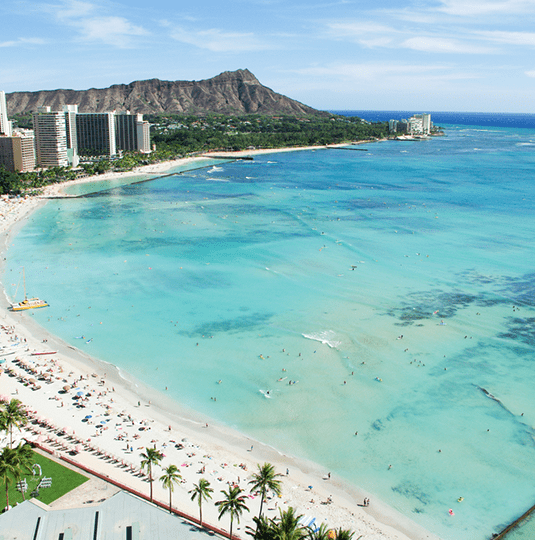 At a Glance
Hawaii
Immunisations needed: Confirm primary courses and boosters are up to date.
Languages: Hawaiian, English
Time difference: GMT -10 hours
Flight duration: 16 hours
Popular activities: Snorkelling, Relaxation, Hiking, Exploration
When to visit: December – April
Accommodation
Hawaii
Hawaii is a tropical paradise, so no matter where you choose to stay, expect it to be breathtakingly beautiful.