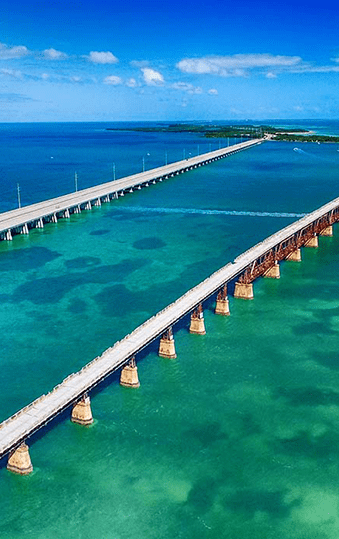 Destinations
Florida Keys
The Florida Keys are a string of tropical islands that stretch over 120 miles south from Miami, starting with Key Largo – a great place for diving the Florida Reef.
The sea and sky come together as you drive the Overseas Highway past tiny Duck Key and Islamorada, with their world-class fishing and snorkelling. The fun-loving resort of Key West lies just 90 miles from Cuba – with its colourful streets feel more akin to the Caribbean than the USA!
Key West's colourful heritage is reflected in its historic architecture with it's gorgeous gardens and its wealth of museums, galleries and historic sights. Its home to poets, writers, artists and craftsmen all lured by its special way of life.
It's a great place to walk, or even ride a bike, to discover the intimacy of the island. Each evening jugglers, musicians and street artists convene on the Mallory Dock for the Sunset Celebration, creating a beautifully vibrant atmosphere that's enjoyed by all.
The streets are filled with sidewalk cafés, open-air bars, legendary pubs and world-class restaurants to, meaning you'll never be short of somewhere to stop and get refreshments. Next we can discover Duval Street, the 'longest street' in America because it stretches from the Atlantic Ocean to the Gulf of Mexico! Here you will find the world-famous Sloppy Joe's, Rick's Café and the home of the Pina Colada – it would be rude not to try one! The nightlife is exceptional too, with theatre, cabaret and so many dining experiences from fresh seafood to Cuban cuisine.
America's foremost underwater parks – John Pennekamp Coral Reef State Park and the adjacent National Marine Sanctuary – cover approximately 178 nautical square miles and are the area's star attractions. They're perfect for families and couples, with a variety of attractions to suit everyone. Whilst you're here, you must experience the wondrous enchantment of the ancient coral landscape, home to an extensive variety of fish and undersea life, either as a shallow water snorkeler or a deep-water scuba diver. Kayaking, fishing, bird-watching and dolphin encounters are just some of the ways to discover the natural wonders of the Florida Keys.
We can ensure you get the very most out of your stay in Florida Keys, simply get in touch for more information.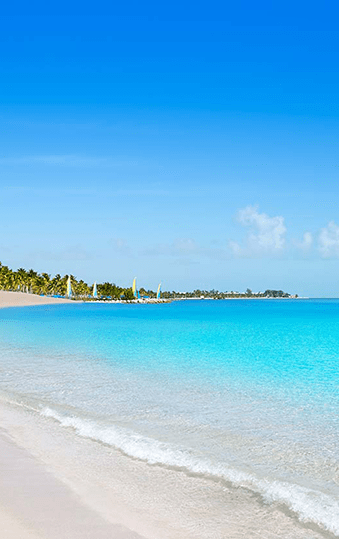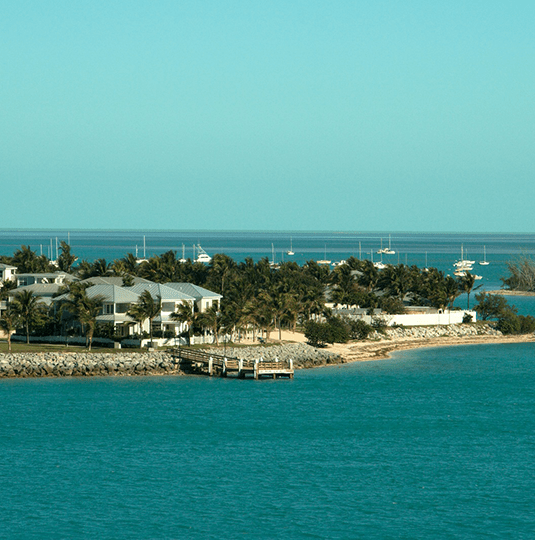 At a Glance
Florida Keys
Immunisations needed: Confirm primary courses and boosters are up to date.
Advised: Diphtheria, Tetanus
Languages: English, Spanish
Time difference: GMT – 4 hours
Popular activities: Fishing, Boating, Snorkeling, Scuba diving
When to visit: March – May
Accommodation
Florida Keys
Florida Keys offers excellent resorts with outstanding spa facilities, as well as luxury hotels, and the option to rent your very own villa.