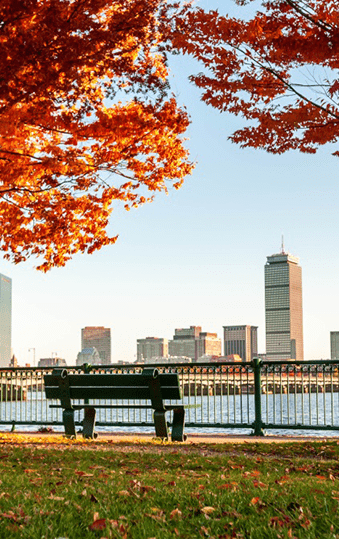 Destinations
Boston
Boston is a dynamic and exciting city, offering a wealth of activities for young and old  – whatever your interest! With so many opportunities for sightseeing, shopping, fine dining and and exciting nightlife, we can easily create a rich and varied itinerary for you.  
Boston is a delightful walking city, the Freedom Trail is a 3-mile historic walk through Old Boston marked by a red painted stripe on the city's sidewalks, cobblestones and brick paths, making it a great trail to follow and a wonderful excuse to explore the city by foot!
There are also excellent sightseeing trolleys which stop at points of interest, enabling you to get on and off as often as you wish, allowing you to take everything at your own pace. Visit the significant sites of the American Revolution, Paul Revere's House, Faneuil Hall, the Aquarium, the Cheers bar of TV fame to name just a few top destination that need to be on your list!
It's a shopper's paradise in Boston too, where you can find a designer bargain at Filene's basement, or decide to window shop at the intriguingly beautiful shops of Newbury Street.
We can also soak up the 'Covent Garden style' atmosphere of Quincy Market and Faneuil Hall Marketplace, or experience the malls of Copley Square and the Prudential Centre. When it comes to shopping, Boston will spoil you for choice.
Next we can take a high-speed catamaran to the Stellwagen Bank National Marine Sanctuary, an area home to several species of large whales, including humpback, finback and right whales. Or you could choose to go on a Boston Duck Tour, a wonderful way to get a great look at Boston by land and water.
Boston is also an ideal place to start a road trip to the forests and mountains of Massachusetts and the surrounding states that make up beautiful New England. This makes it an excellent place to spend a few days on your tours of America.
For more information on what makes Boston such a special city to visit, speak to a member of the Dragonfly Traveller team.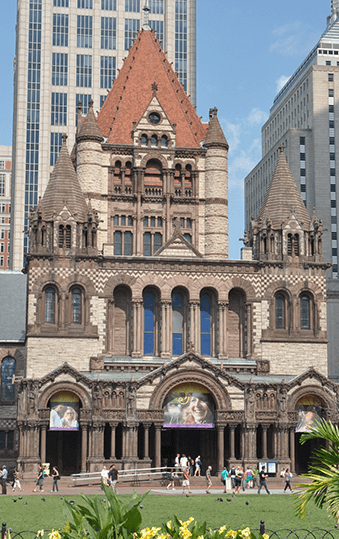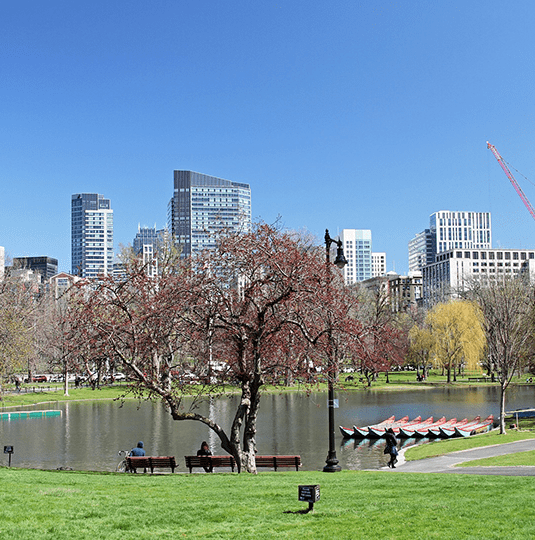 At a Glance
Boston
Immunisations needed: Confirm primary courses and boosters are up to date.
Time difference: GMT -4 hours
Flight duration: 7.5 hours
Popular activities: Historical Sites, City Tours, Exploring Culture
When to visit: June – October
Accommodation
Boston
Boston offers beautiful hotels to suit any budget.