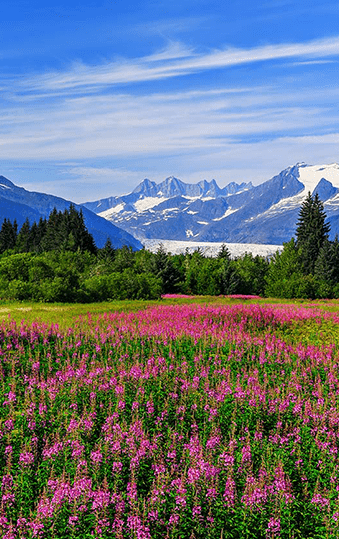 Destinations
Alaska
At more than twice the size of Texas, Alaska is truly majestic – even more so when you consider that the majority of the population lives in Anchorage, the state's largest city. This means that Alaska is mostly wild, and only 20% of this incredible state can be accessed by road.
So, get ready to embark on an adventure that would make Bear Grylls jealous, and let us be your experienced guide.
With exceptional wilderness comes exceptional wildlife, and this includes black bears, grizzly bears and moose – all which live within urban Anchorage.
In Anchorage itself you'll find an array of exciting activities, from fishing salmon and rainbow trout to horse riding and kayaking. If you'd rather take it easy, you'll also find an huge array of restaurants serving everything from international cuisine to the freshest of seafood.
To give you an idea of scale, Alaska is home to 17 of the 20 tallest mountains in North America, with the tallest named locally as Denali, translating to the 'Great One'. The Wrangell-St. Elias National Park and Preserve gives you access to 13.2 million acres of pure beauty which is just calling out to be explored. It is a rugged, beautiful area, unspoilt and filled with opportunities of adventure. For those who love to explore off the beaten track, we can arrange for you to visit the old mining towns, whilst backpacking across this unforgiving terrain. In winter, you can also take advantage of the snow by cross-country-skiing, hopping onto a snowmobile or even dog sledding!
You'll also find stunning glaciers in Alaska, and one of the best places to visit would be the Glacier Bay National Park and Preserve. Here you can take in the exceptional landscape, which your photographs and videos will never truly do justice. This national park is a little tricky to get to as it can't be reached by road, however we can arrange for you to travel there by either air or sea – with the most popular mode of transport being a cruise ship or tour boat.
Alaska is an adventurer's dream, and with the right planning you can ensure your trip to the wilderness incorporates everything you could possibly imagine. Contact your Dragonfly Traveller P.A. for more information.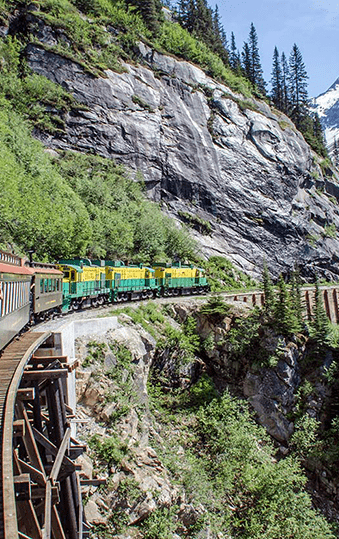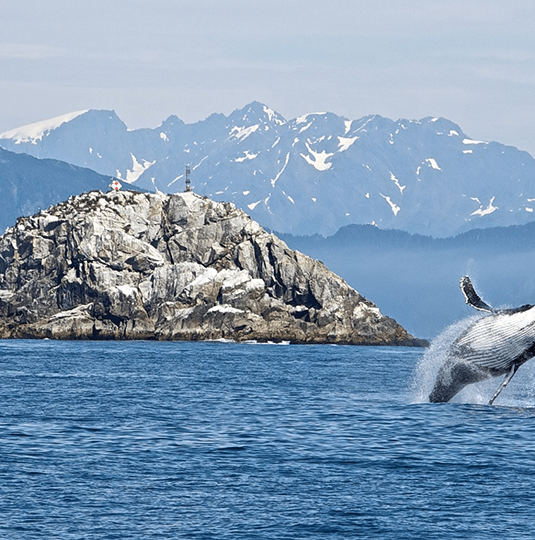 At a Glance
Alaska
Immunisations needed: Confirm primary courses and boosters are up to date.
Languages: Alaskan Native, English
Time difference: GMT -9 hours
Flight duration:  16 hours
Popular activities: Hiking, Climbing, Nature Watching
When to visit: June – September.
Accommodation
Alaska
Cosy up in your own hunting lodge, or let us book you into one of Alaska's many wonderful hotels.