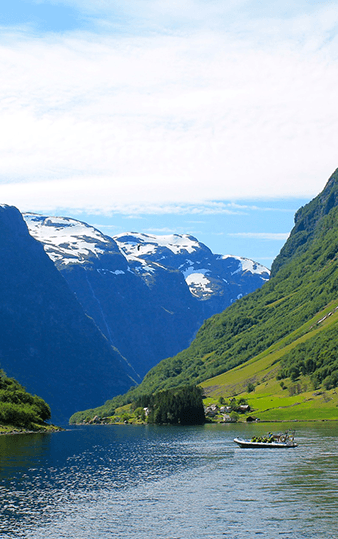 Destinations
Norway
Think of Norway and you'll no doubt think of the fjords. These are show-stoppingly beautiful and arguably the best way to view them is from the water. The Stavanger region of Norway is a must when visiting, and it consists of Lysefjord, Sola beach and the world famous Preikestolen (the 'Pulpit Rock'). The Pulpit Rock is one of the most visited attractions in this part of the world, and with stunning views out onto the incredible landscape, it's easy to see why!
The Geirangerfjord is unsurprisingly a UNESCO-protected site. Surrounded by snow-covered mountains, this deep blue fjord is nothing short of spectacular. Waterfalls pour down from almost vertical mountain sides, and they can be appreciated from hiking, or from the water itself. Here you can enjoy rafting, cycling and fishing too, all the while surrounded by breath-taking beauty.
Norway's capital, Oslo, is the fastest growing capital in Europe, and a hotbed for exciting food, music and culture. Not only that but it's become increasingly proud of its craft beers too, with hundreds of new breweries giving you the perfect excuse to sample a tipple, or two! Oslo is also home to The Oslo Opera House, where you're encouraged to walk on the roof! We can highly recommend booking in to see a show when you visit, as it attracts some of the best performers in the world.
The next city that should be on your list is Bergen. Clambering up the mountainside, and overlooking the sea, it makes the perfect place to begin exploring some of the most beautiful fjords in Norway. It has a wonderful small town atmosphere with plenty of museums and art galleries to explore. It's also a great foodie destination with an array of delicious restaurants to choose from, serving excellent seafood and locally sourced ingredients
Contact your very own Dragonfly Traveller P.A. to plan your adventure to Norway.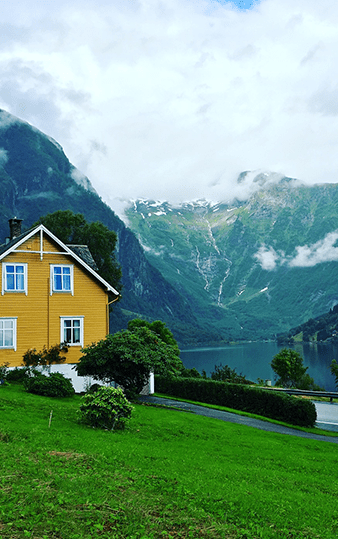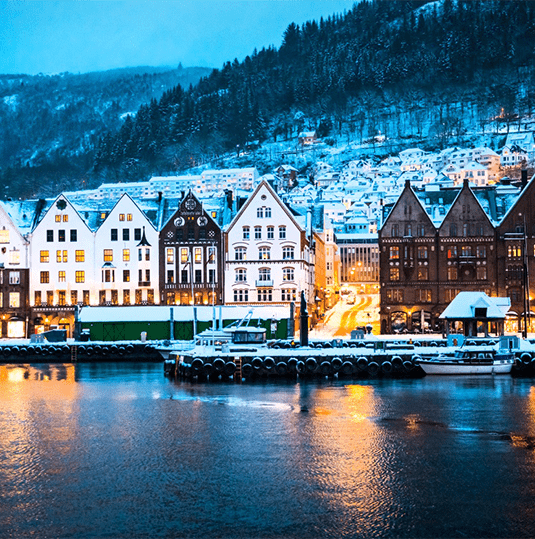 At a Glance
Botswana
Immunisations needed: Confirm primary courses and boosters are up to date.
Advised: Tetanus and Tick-borne Encephalitis.
Languages: Norwegian and Nynorsk
Time difference: GMT + 1 hour
Flight duration: 11 hours
Popular activities: Hiking, Historical Sites and Climbing
When to visit: Year round
Accommodation
Iceland
Nowary offers wonderful hotels that guarantee a room with a view, or you could even opt for a cruise ship!