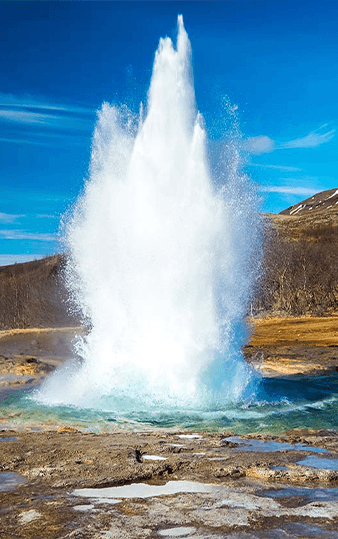 Destinations
Iceland
Iceland's capital, Reykjavik is the world's most northerly capital. The heart, locally known as 'Old Reykjavik' is the focal point for many visitors, and we can arrange a walking tour of the city. From the Old Harbour we can take you on a whale watching trip, or a puffin viewing trip. These trips are unmissable, particularly the whale watching, so keep your eyes peeled for humpback whales, white-beaked dolphins and Minke whales. Reykjavik also boasts cosy cafes, a lively nightlife and a cool Nordic culture for you to enjoy.
The Westfjords are breathtakingly beautiful, consisting of jagged bird cliffs, colourful beaches and dirt tracks that snake along incredible coastal fjords. On calm days you may see seals basking on rocky islands, and in Jokulsarlon prepare to admire icebergs drifting through the glacier lagoon. Iceland really does boast exceptional landscapes, making it a truly beautiful place to visit.
No trip to Iceland would be complete without visiting the Blue Lagoon Spa. The warm waters here are full of conditioning and exfoliating minerals, meaning you'll emerge refreshed and silky soft. Although a popular tourist destination, it can't be missed, and you can enjoy spa facilities including an in water massage, as well as quality restaurants. If you'd like we can arrange for you to stay at the Silica Hotel, just a ten minute walk away from the Blue Lagoon itself. Built in harmony with the surrounding landscape, it offers a calm and relaxing atmosphere and breathtaking views over the surrounding lava fields.
Finally, it's time to mention the most beautiful and awe-inspiring reason to visit Iceland, the northern lights, or 'Aurora Borealis'. This natural phenomenon fills the night sky with swathes of colour, creating a romantic and exciting spectacle. Tours can be taken with an experienced guide that will take you to the best possible viewing spot to see the northern lights, although the northern lights are weather dependent and therefore can not be guaranteed, it's sometimes just a case of luck!
Iceland has quickly become a popular tourist destination, and it's not difficult to see why. It's an exciting mixture of Nordic culture and exceptional scenery.
We can create a hand-picked Icelandic adventure for you and your loved ones, simply get in touch today.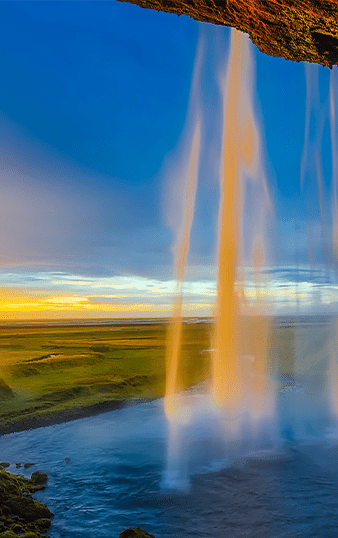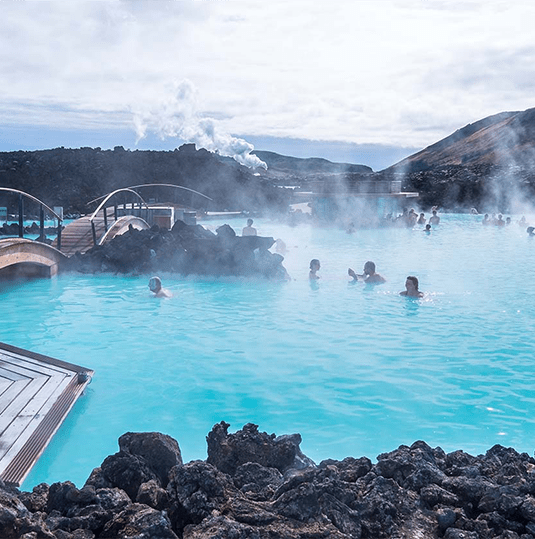 At a Glance
Iceland
Immunisations needed: Confirm primary courses and boosters are up to date.
Languages: English Danish and Norwegian
Time difference: GMT + 0 hours
Flight duration: 2:45 hours
Popular activities: Hiking, Climbing, Relaxing and Exploring Culture
When to visit: May – September
Accommodation
Iceland
Stay a stone's throw away from the Blue Lagoon Spa in the Silica Hotel, or sleep under the northern lights in a beautiful hotel located in the perfect viewing spot.