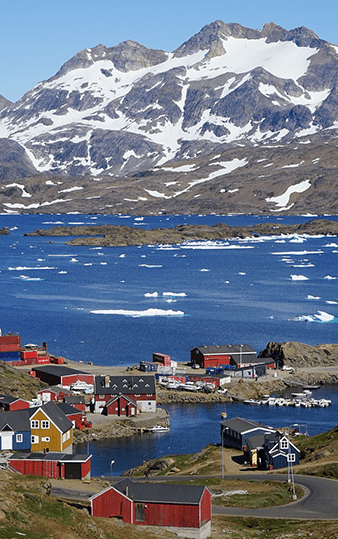 Destinations
Greenland
Pulled by happy hounds on a dogsled! It's a beautiful, unfenced wilderness, giving to you the freedom to explore.
Travelling by road can be difficult, but we can arrange for you to hop aboard a boat, or better still, take your adventure one step further with a helicopter ride! From the air you'll be able to take in the magical mountain ranges and glaciers, as well as stunningly beautiful fjords! This is a breathtaking experience, one you'll treasure for a lifetime, as nothing compares to the raw, natural beauty that Greenland has in abundance.
Greenland also offers excellent opportunities for sea kayaking, rock climbing and salmon fishing. Start in one of the many photogenic villages along the west coast, filled with brightly painted wooden cottages and enjoy taking your time to enjoy your exceptional surroundings. No trip to Greenland would be complete without the northern lights, whilst they are weather dependent and therefore can not be guaranteed, if they do present themselves, you'll be spoilt with magnificent swathes of colourful light filling the night sky.
When it comes to accommodation, Greenland offers some unique opportunities. From camping in the Arctic circle in private lodges, to wonderfully welcoming hotels, we can ensure you stay in the perfect place to suit your needs.
Jump into the Arctic circle today by contacting a member of our friendly team who can plan a handpicked experience for you in Greenland.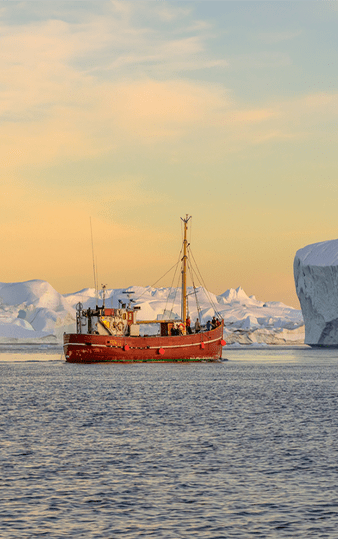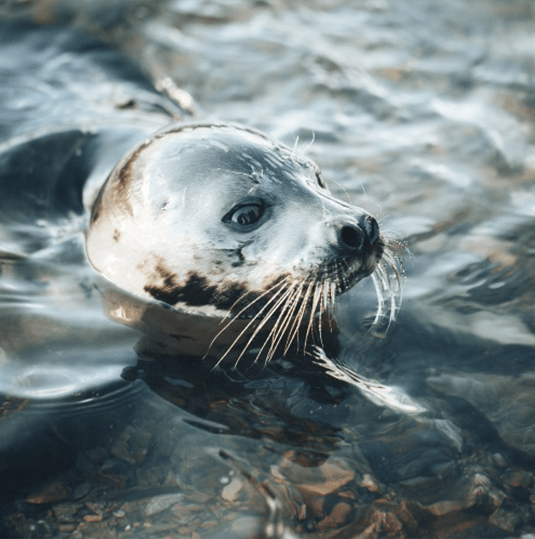 At a Glance
Greenland
Immunisations needed: Confirm primary courses and boosters are up to date.
Advised: Diphtheria; Hepatitis A. Rabies; Tetanus.
Languages: Greenlandic, Danish and English
Time difference: GMT – 1 hour
Flight duration: 4:15 hours
Popular activities: Hiking, Historical Sites, Climbing, Exploration
When to visit: Year round
Accommodation
Greenland
Greenland offers some unique accommodation opportunities, from camping in the Arctic circle in private lodges, to wonderfully welcoming hotels.