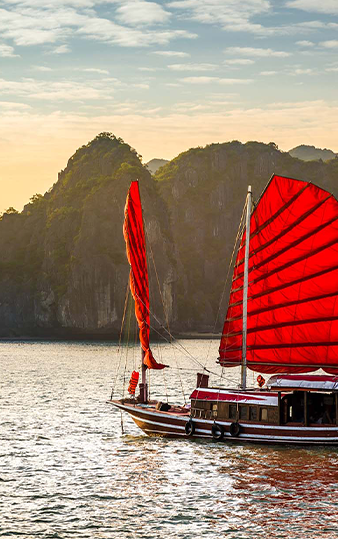 Destinations
Vietnam
Few countries have changed so much over such a short time as Vietnam. Less than forty years since the savagery and slaughter of the war, this resilient nation is buoyant with hope.
Vietnam is a country on the move: access is now easier than ever, roads are being upgraded, hotels are springing up and Vietnam's raucous entrepreneurial spirit is once again alive and well as the old-style Communist system gives way to a socialist market economy. As the number of tourists visiting the country soars, their talk is not of bomb craters and army ordnance, but of shimmering paddy fields and sugar-white beaches, full-tilt cities and venerable pagodas, and we'd love to show you.
The speed with which Vietnam's population has been able to put the bitter events of its recent past behind it, and focus its gaze so steadfastly on the future, often surprises visitors. Today, a high fever of commerce grips the nation: from the flash new shopping malls and designer boutiques to the hustle and bustle of street markets and the booming cross-border trade with China. From a tourist's point of view, we feels as though this is a great time to visit – not only to soak up the intoxicating sense of vitality and optimism, but also the chance to witness a country in profound flux.
There is an equally marked difference between north and south, a deep psychological divide that was around long before the war, and it is ingrained in Vietnamese culture. Northerners are considered reticent, thrifty, law-abiding and lacking the dynamism and entrepreneurial know-how of their more worldly wise southern compatriots. Not surprisingly, this is mirrored in the broader economy: the south is Vietnam's growth engine; it boasts lower unemployment and higher average wages, and the increasingly glitzy Ho Chi Minh City looks more to Bangkok and Singapore than Hanoi.
Many visitors find a vast number of places to visit that intrigue and excite them in Hanoi, Ho Chi Minh City and the other major centres. We can organise a food tour on the back of motorbikes in Ho Chi Minh City where you can enjoy spring rolls, banh trang nuong, banh xeo and tra sua – all handpicked by your tour guide to be the best in the city. Or you can explore the Ben Thanh night market to haggle with the local and secure yourself a bargain. In Hanoi, we can take you to the old quarter, packed with shops, restaurants, cafes, bars and … people! We can highly recommend visiting Ca Phe Pho Co, a gem of a coffee shop in Hanoi, serving local coffee, complete with egg yolk, sugar and condensed milk! Trust us, it's worth a try!
For a more unusual market experience, why not head to the floating islands of Can Tho? Here we can show you the Cai Rang market and the Phong Dien market, where you can spend your day getting a real feel of riverside living. It's this side of Vietnam that excites us, taking you away from the typical tourist hot spots and emerging you into local life.
Despite the cities' allure, it's the country's striking landscape that most impresses. Vietnam occupies a narrow strip of land that hugs the eastern borders of Cambodia and Laos, hemmed in by rugged mountains to the west, and by the South China Sea – or the East Sea, as the Vietnamese call it. To the north and south of its narrow waist, it fantails out into the splendid deltas of the Red River and the Mekong, and it's in these regions that you'll encounter the paddy fields, dragonflies, buffaloes and conical-hatted farmers that constitute the classic image of Vietnam.
In stark contrast to the pancake-flat rice land of the deltas, Ha Long Bay's labyrinthine network of limestone outcrops loom dramatically out of the Gulf of Tonkin – a magical spectacle in the early morning mist that we'd love to share with you. Any trip to the remote upland regions of central and northern Vietnam is likely to include the ethnic minorities who reside there. Elaborate tribal costumes, age-old customs and communal longhouses await those visitors game enough to trek into the sticks. As for wildlife, the discovery in recent years of several previously unknown species of plants, birds and animals speaks volumes for the wealth of Vietnam's biodiversity and makes the improving access to the country's national parks all the more gratifying.
Start your Vietnamese adventure today by getting in touch with us.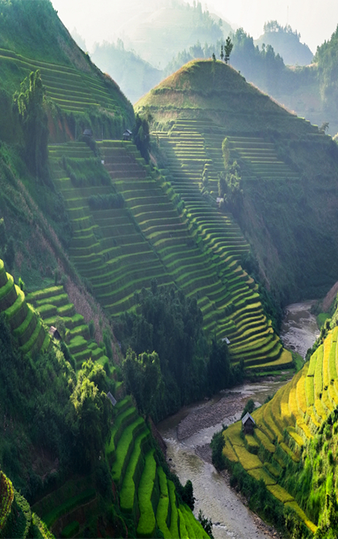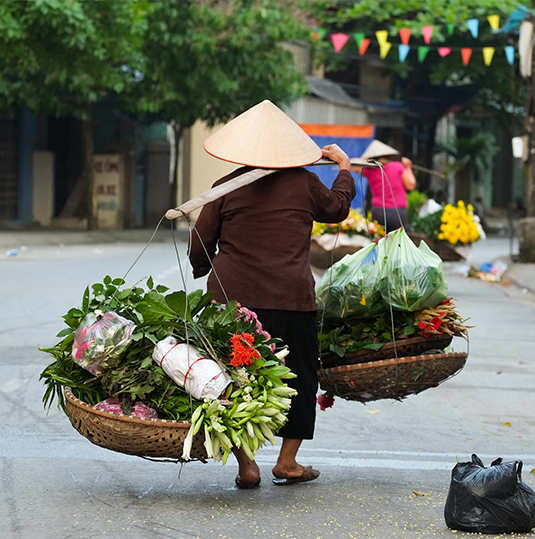 At a Glance
Vietnam
Immunisations needed: Confirm primary courses and boosters are up to date.
Advised: Hepatitis A; Tetanus; Cholera; Diphtheria; Hepatitis B; Japanese Encephalitis; Rabies; Typhoid
Time difference: GMT + 6 hours
Flight duration: 12 hours
Popular activities: Markets, food tours, hiking
When to visit: May – September
Accommodation
Vietnam
Travel around Vietnam knowing you can stay in beautiful guesthouses and stunning hotels that offer exceptional service and a taste of local life.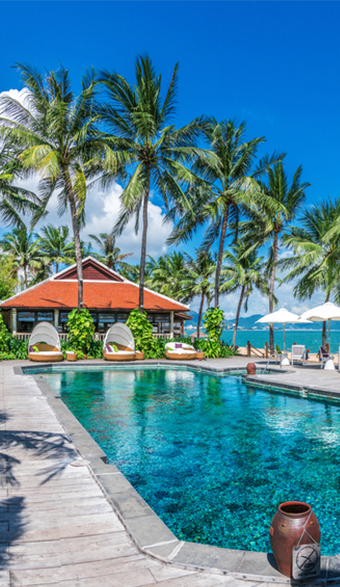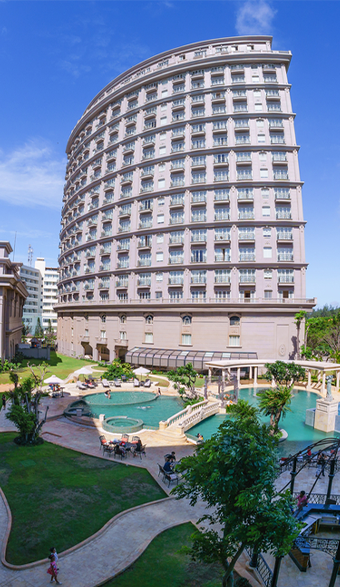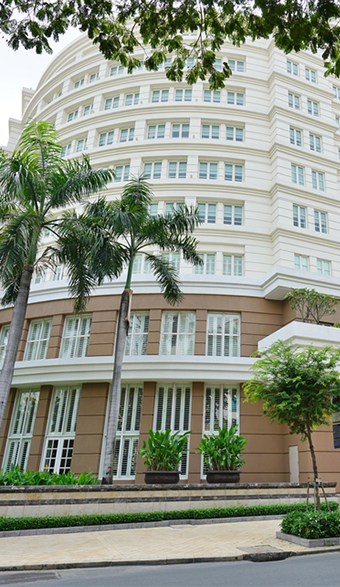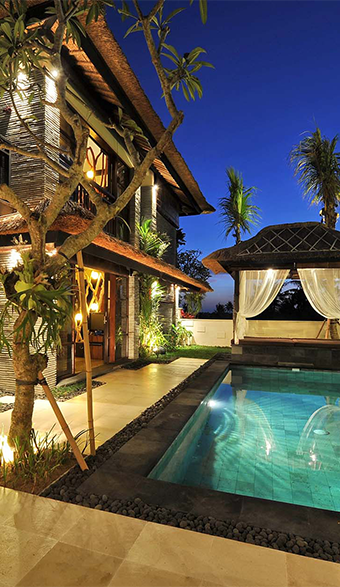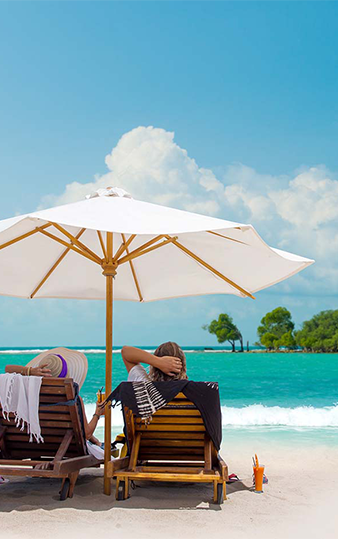 Tailormade holidays to
client specific requests
Quite often, clients have some specific ideas in mind about where they want to go for their holiday. In this case, Andrew and Louis knew they wanted a tailormade holiday to Vietnam. They'd done some research and had some ideas but were struggling to pull an itinerary together. They wanted to visit certain locations and were looking for ideas for other activities, but also wanted to include some time to relax between touring excursions.
– ANDREW AND LOUIS
Blogs
Related blogs
There are so many places we still have yet to visit in the world but I guess we all have our favourites. Ours come ...
Newsletter
Subscribe to our Newsletter
Stay up-to-date & don't miss a thing!