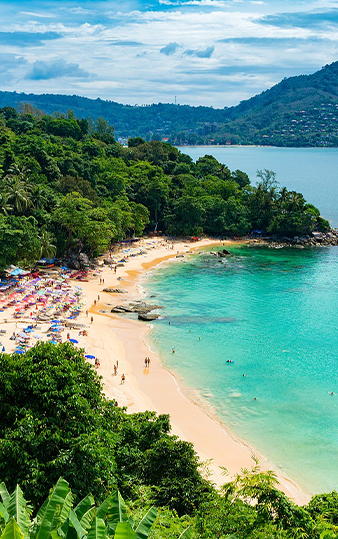 Destinations
Thailand
The land of a thousand smiles, Thailand boasts an enchanting combination of some of the world's finest beaches, awe-inspiring landscapes and a fabulous array of hotels – ranging from simple and stylish beach or city hotels to luxury resorts. In Thailand you can wander through bustling cities, relax upon secluded shores, volunteer at an elephant sanctuary and eat to your heart's content. And, with plenty of domestic flights on offer, we can ensure that travelling from Bangkok to Chiang Mai to Koh Samui couldn't be easier for you.
Few destinations can rival Thailand for the beauty of its beaches, with stunning white sands and gently swaying palms crowning near-every shore. And with so many beaches to choose from there is one for every taste, from lively beaches thronged with bars and restaurants to secluded hideaways accessed by a privileged few, and everything in between.
Popular beach destinations are generally located in the south of Thailand, and include the vibrant, Andaman Sea island of Phuket, and the beautiful southern islands of Koh Samui, Koh Tao and Koh Phangan. At each of these we can share with you their spectacular natural scenery, secluded hideaways and their world class hotels. Other breathtaking beach destinations include the beautiful Krabi with its spectacular limestone cliffs, or the royal beach retreat of Hua Hin. We'll handpick the perfect resort for you, depending on whether you'd prefer a lively beach party or a secluded and peaceful experience. Other beautiful coastal landmarks include the famous limestone islets of Phang Nga Bay and 'The Beach' on gorgeous Koh Phi Phi. Thailand's beautiful beach resorts are also your gateway to some of the region's best diving.
Stray from the beach resorts and Thailand delivers a rich cultural history. The spiritual reverence of countless monasteries, pagodas and temples of Bangkok and Chiang Mai is a particularly remarked upon experience. Adventurous travellers can also explore the UNESCO World heritage sites of Ayutthaya and Sukhothai, with their decadent ruins and the famous Bridge on the River Kwai, with its haunting nearby historic sites and memorials.
No holiday to Thailand is complete without a visit to the nation's renowned (some would say infamous) capital city, Bangkok. Busy, hectic, crowded, exciting and never dull, this Asian metropolis is fun-filled and always a highlight. Explore vibrant street markets, vast modern malls and even a floating market. We can show you where to dine at the roadside with the locals or atop a skyscraper at the luxurious Banyan Tree's Vertigo restaurant – whatever suits your fancy!
A natural landscape of spectacular beauty and sparkling variety can be also be experienced whilst holidaying in Thailand, from the remote hills of the Mekong region to the rain forest of Khao Sok National Park. Head north and you'll find yourself in Chiang Mai, the second biggest city and the food mecca of Thailand. We can highly recommend the Khao soi! We can also ensure that whilst you're here that any elephant sanctuaries or tiger refuges at which you wish to volunteer are reputable, supporting the animals and the locals whilst getting up close and personal to these magnificent animals. We can also make sure that a Sunday is included in your itinerary whilst in Chiang Mai, where you'll find a wonderful night market that brings out the entire community.
Thai people are inherently hospitable, smiles are warm and genuine, and service – whether in budget, ramshackle beachside diners or high end spas and resorts – is always a delight and delivered with grace, charm and a smile. Above all things, it is the Thai people that have made Thailand such an engaging holiday destination, even more so than the beautiful beaches and clement climate.
Thai food is an institution in its own right, and we can book you onto a cooking school where you can learn how to cook authentic Thai recipes in the land where they originate. Here the cuisine is always at its freshest and finest, spiced to perfection, exotic to taste and always the perfect complement to sultry days and balmy nights.
So take time out for a relaxing beach getaway, an awe-inspiring cultural escape, a glittering city break or a combination of all three and let us tailor make your perfect Thailand itinerary.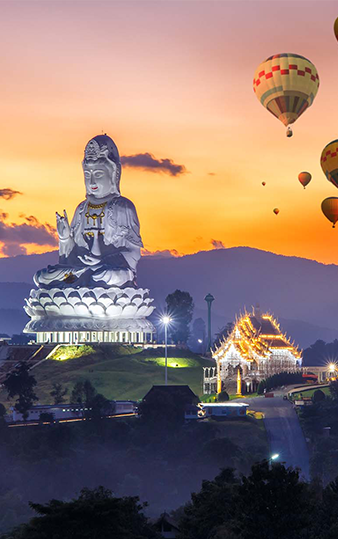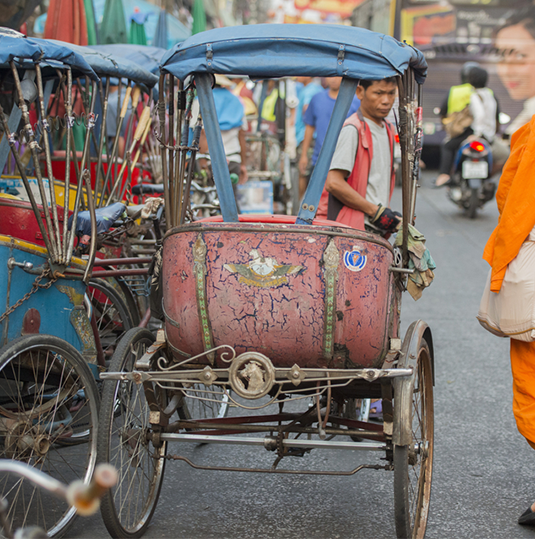 At a Glance
Thailand
Immunisations needed: Confirm primary courses and boosters are up to date.
Advised: Hepatitis A; Tetanus; Cholera; Diphtheria; Hepatitis B; Japanese Encephalitis; Rabies; Typhoid.
Time difference: GMT + 6 hours
Flight duration: 11.5 hours
Popular activities: Diving, volunteering, cooking classes
When to visit: November – April
Accommodation
Thailand
From rainforest retreats to 5 star hotels on the beach, Thailand is a gem when it comes to accommodation choices.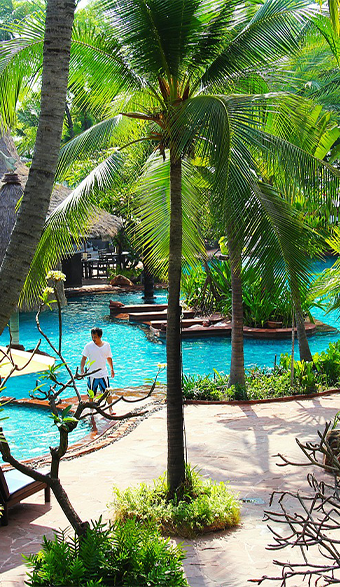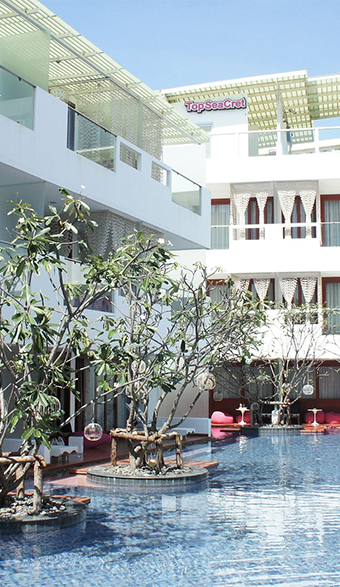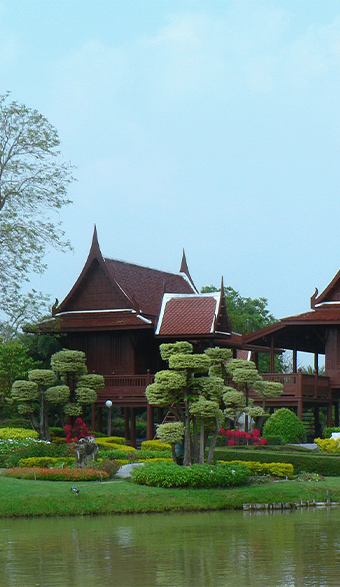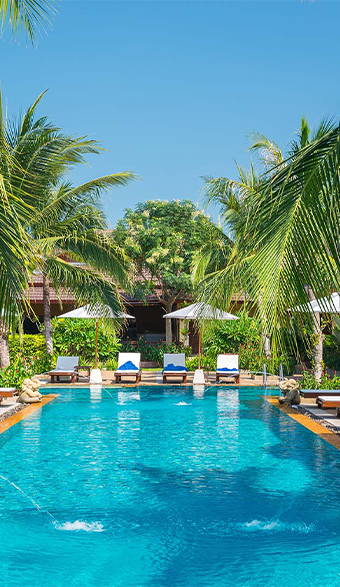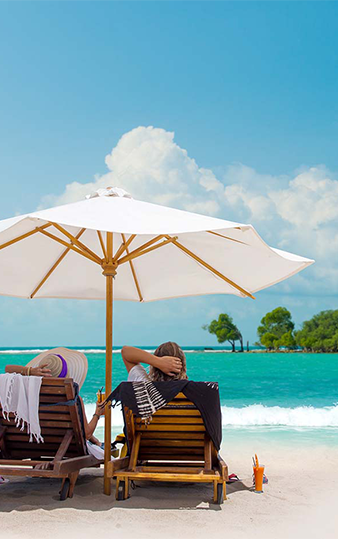 Tailormade holidays to
client specific requests
Quite often, clients have some specific ideas in mind about where they want to go for their holiday. In this case, Andrew and Louis knew they wanted a tailormade holiday to Vietnam. They'd done some research and had some ideas but were struggling to pull an itinerary together. They wanted to visit certain locations and were looking for ideas for other activities, but also wanted to include some time to relax between touring excursions.
– ANDREW AND LOUIS
Blogs
Related blogs
There are so many places we still have yet to visit in the world but I guess we all have our favourites. Ours come ...
Newsletter
Subscribe to our Newsletter
Stay up-to-date & don't miss a thing!