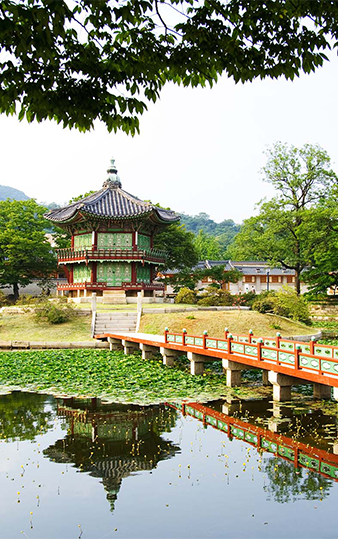 Destinations
South Korea
South Korea is a beautiful country, known for its traditional architecture, world heritage sites, cuisine, scenic spots, crafts, shopping and a range of exhilarating outdoor activities for you to enjoy. So, where to start?
With so many places to see, we'd recommend beginning with a food tour in Seoul. Not only will you be able to get your bearings in this diverse city, but you'll dive head first into their culture. Namdaemun Market and Myeongdong are the best places for authentic Korean street food. Pick yourself up our favourite, a Japchae hotteok, perfect as a savoury option to start. Then indulge in a mung bean pancake, jokbal (marinated pig's trotters), mandu (korean dumplings), tteokbokki (spicy korean rice cakes), and to finish, and udang fishcake, typically served with a little cup of the broth it's cooked in. As always, join the longest queue, there's no higher recommendation than the locals queuing up for more!
Next we can show you Changdeokgung Palace. This is one of the most picturesque symbols of South Korea and voted the most beautiful of Seoul's five main palaces, translating as the Palace of Prospering Virtue. The 110 acre estate was established in the 15th Century, and it is recognised as a world heritage site. Enter through the imposing gate Donhwamun, the largest such entrance among Seoul's four main palaces. Turn right and you'll cross over a stone bridge, the oldest surviving bridge in the city, and then on the left is the beautiful main palace building, Injeongjeon. Next, it's time to explore the famous secret garden, which used to be reserved exclusively for royals. The palace and its gardens follow the Korean tradition of creating buildings that flow into their natural habitat, with the colours being especially beautiful in autumn.
Hwaseong Fortress in Suwon is another iconic structure to explore. Built by King Jeongjo between 1794 and 1796, the Hwaseong Fortress was designated as a UNESCO World Heritage Site in 1997. The fortress features many unique structural elements, demonstrating the skill and functionality of this exceptional fortress.
Boryeong mud festival is an annual festival that takes place during the summer in Boryeong over two weeks, and we think it's well worth a visit! The mud is taken from the Boryeong mud flats, and transported to the Daecheon beach area, where it's used as the centre piece of 'Mud Experience Land'. The mud is considered to be rich in minerals and used to manufacture cosmetics, with the festival first launching in 1997 as a way of promoting its health benefits. You'll be met with inflatable challenges that the whole family can take part in, and a LOT of mud! There is no way that you'll escape unscathed!
Once you've thoroughly explored culture of South Korean, it's time to put on your skis and head to the mountains. Whilst winter sports may not spring to mind when you first think of South Korea, Pyeongchang is the host of the 2018 Winter Olympics. There are two main ski resorts in the area, Alpensa and Yongpyong. Whether you snowboard or ski, South Korea offers well developed resorts and an abundance of snow. It's one of the few places in the world where you can hit the slopes by day and party in a major metropolis, Seoul, by night! What more could you possibly want?
Turn your South Korean dream into a reality and explore this diverse nation with us by your side each step of the way. Start your journey by getting in touch today.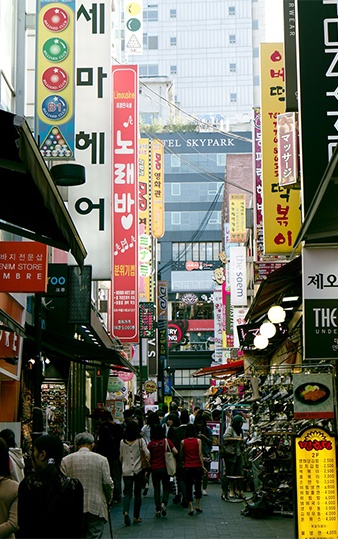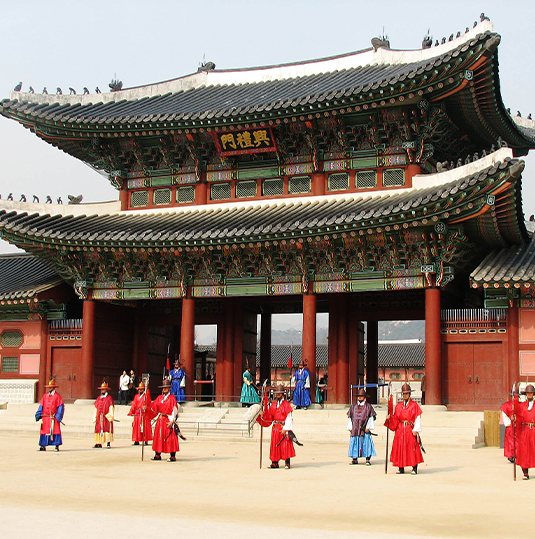 At a Glance
South Korea
Immunisations needed: Confirm primary courses and boosters are up to date.
Advised: Hepatitis A; Hepatitis B; Japanese Encephalitis; Rabies; Tetanus; Typhoid.
Time difference: GMT + 8 hours
Flight duration: 11 hours
Popular activities: Markets, architecture, winter sports.
When to visit: May, September – November
Accommodation
South Korea
From to beautiful hotels in the centre of the city, to resorts tucked away in the snow covered mountains, South Korea has it all.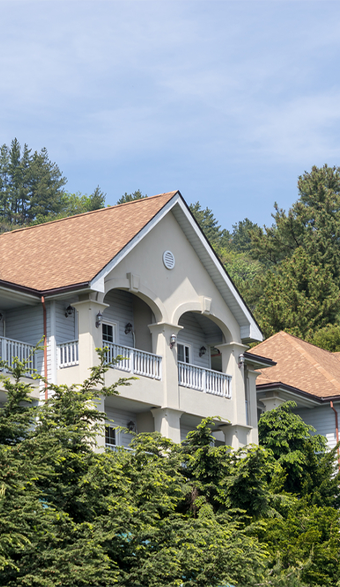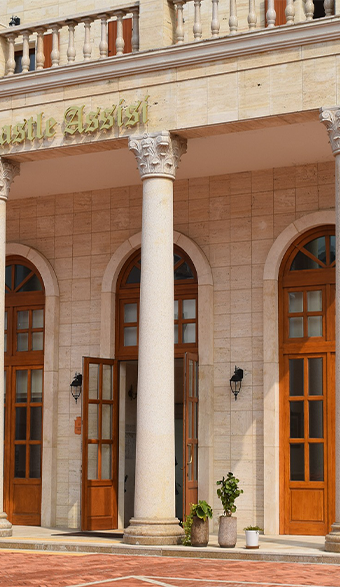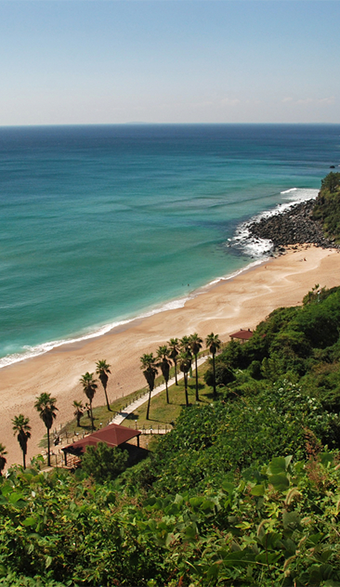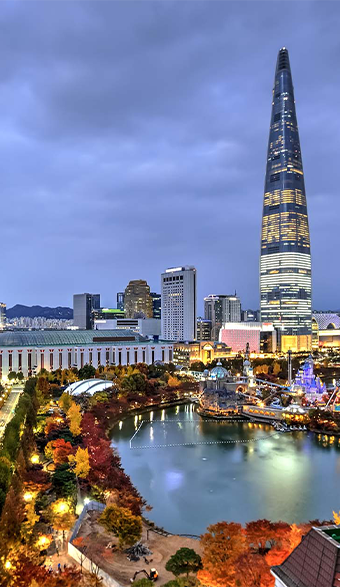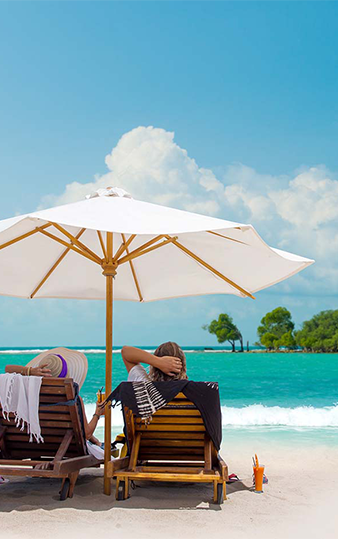 Tailormade holidays to
client specific requests
Quite often, clients have some specific ideas in mind about where they want to go for their holiday. In this case, Andrew and Louis knew they wanted a tailormade holiday to Vietnam. They'd done some research and had some ideas but were struggling to pull an itinerary together. They wanted to visit certain locations and were looking for ideas for other activities, but also wanted to include some time to relax between touring excursions.
– ANDREW AND LOUIS
Blogs
Related blogs
There are so many places we still have yet to visit in the world but I guess we all have our favourites. Ours come ...
Newsletter
Subscribe to our Newsletter
Stay up-to-date & don't miss a thing!