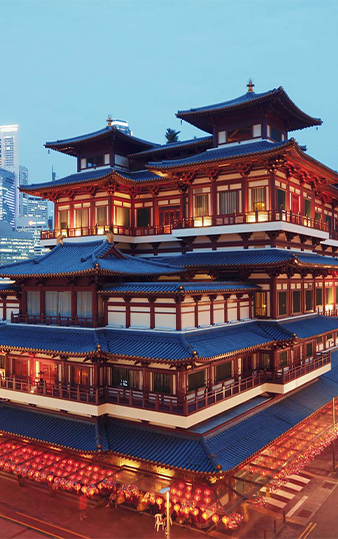 Destinations
Singapore
A bewitching blend of east and west, and a melting pot of Malay, European and Chinese cultures, Singapore is a popular holiday destination and a fantastic city that we can help you to discover. It's known to be one of the the safest cities in the world, with violent crime practically underheard of, and the city is spotless, thanks to the government and their thorough legislation.
For the locals of Singapore, dining out is a passion. Food is a huge part of the city's culture, and Singapore food culture is legendary. Indian, Malaysian, Middle Eastern and Chinese dishes feel right at home here, and we can easily recommend the Hawker centres as the best place to get top quality local food at excellent prices (and exceptional hygiene standards!) Treat your tastebuds with delights such as chilli crab, sambal stingray or char kway teow (literally meaning stir-fried ricecake strips), or simply enjoy a civilised afternoon tea at the legendary Raffles Hotel. Don't forget to try to local coffee too, it's strong and sugary but well worth it.
The retail heart of the city is primarily located along the recently renovated Orchard Road. Once lined with spice orchards and plantations, the road is now dominated by high-end fashion emporiums and malls that draw you in with their glitzy façades and promise of treasures within. Once you've finished shopping, we can take you to the top of Mount Faber via a cable car, where you can sit on a bench under the red flame trees, gazing out over the port and sprawling skyscrapers.
The colonial region of Riverside, also known as the Civic Region, is where the British Statesman Sir Thomas Stamford Bingley Raffles landed and first founded the city of Singapore in the early 19th Century, and it is well worth a visit. On the south bank of the river you will see the modern shimmering skyscrapers of the central business district and find a myriad of bars, clubs and restaurants at Boat Quay, perfect if you'd like to indulge in a little luxury.
Next we can help you to escape the city bustle to spot flying lemurs and long-tailed macaques while mountain biking through the forests of Buki Timah Nature Reserve. But, if you want to explore more of Singapore's exciting culture, you can stop to admire Sri Mariamman Temple in Chinatown, covered in colourful sculptures of gods, goddesses and mythical beasts. The Thimithi festival is a great time to visit the temple as you'll see devotees walking barefoot over hot coals.
Singapore's Botanic Garden is one of the most famous of its kind throughout the world. It opened in 1859 as an ornamental park which held fetes and flower shows, and has been instrumental in the role of making Singapore a 'Garden City'. Wander through the exotic gardens, including the National Orchid Garden, which is synonymous with this world-renowned garden.
To escape the city, locals and tourists head to Sentosa Island, a resort self-titled as 'Asia's Favourite Playground' and trust me when we say it brings out the big kid in all of us! The island is home to Resorts World – Singapore's own Universal Studios, the adrenaline-fuelled theme park of Imbiah Lookout and a number of fun-filled attractions along its two mile beach. Sentosa Island is a family's dream destination which also features charming coastal and forest ecosystems and nature walks, ideal for a bit of wildlife spotting.
If you enjoy the idea of relaxing in an infinity pool overlooking Singapore's city skyline, or shopping amongst luxury brands as well as indulging in delicious cuisine, we can begin to plan your tailor-made experience. Simply get in touch with your travel P.A.!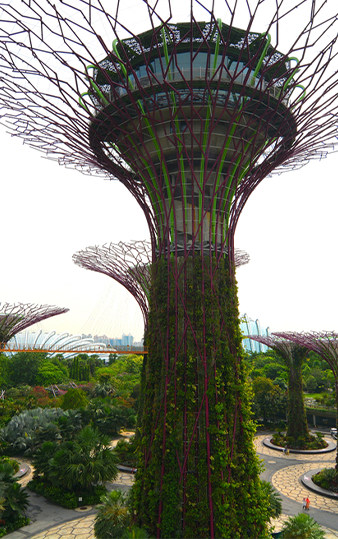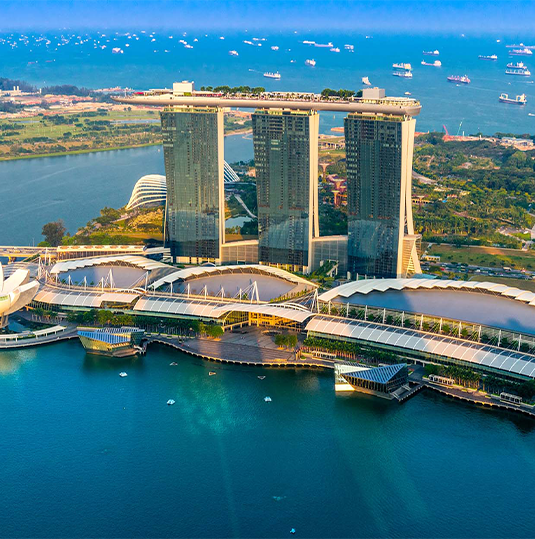 At a Glance
Singapore
Immunisations needed: Confirm primary courses and boosters are up to date.
Advised: Diphtheria; Hepatitis A; Poliomyelitis; Tetanus; Typhoid; Cholera; Hepatitis B; Japanese Encephalitis; Rabies.
Languages: English, Malay, Tamil, Standard Mandarin
Time difference: GMT + 7 hours
Flight duration: 13 hours
Popular activities: Sentosa Island, Hawker centres and shopping
When to visit: February – April
Accommodation
Singapore
Singapore offers exceptional accommodation choices, giving you the opportunity to relax in an infinity pool overlooking Singapore's city skyline.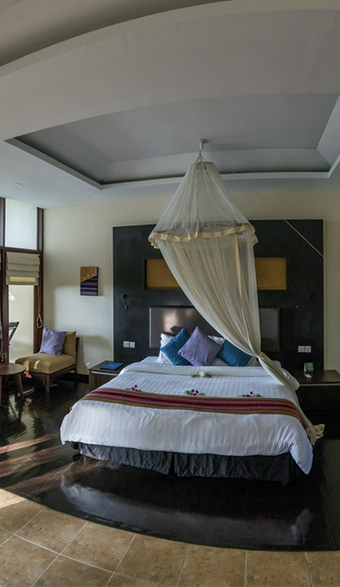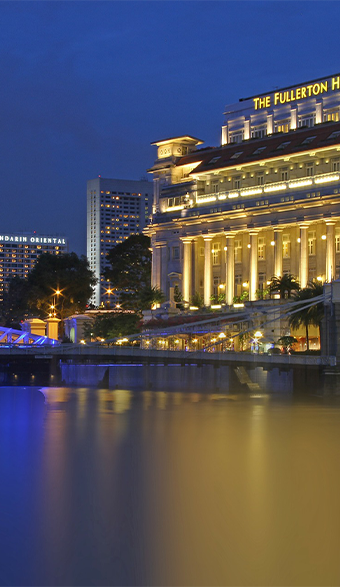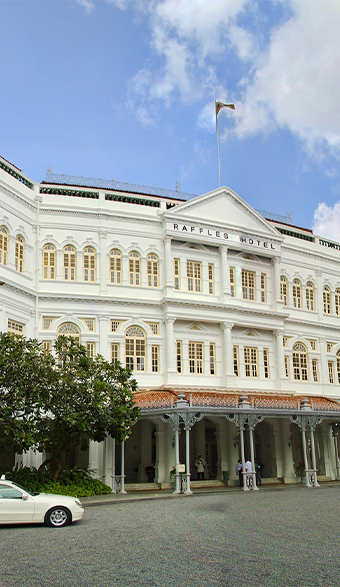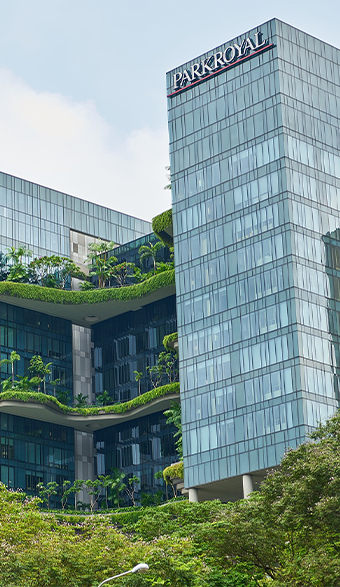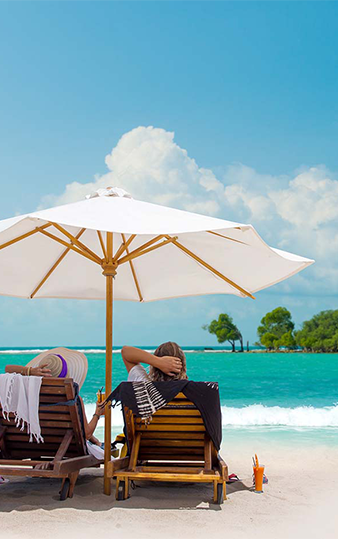 Tailormade holidays to
client specific requests
Quite often, clients have some specific ideas in mind about where they want to go for their holiday. In this case, Andrew and Louis knew they wanted a tailormade holiday to Vietnam. They'd done some research and had some ideas but were struggling to pull an itinerary together. They wanted to visit certain locations and were looking for ideas for other activities, but also wanted to include some time to relax between touring excursions.
– ANDREW AND LOUIS
Blogs
Related blogs
There are so many places we still have yet to visit in the world but I guess we all have our favourites. Ours come ...
Newsletter
Subscribe to our Newsletter
Stay up-to-date & don't miss a thing!