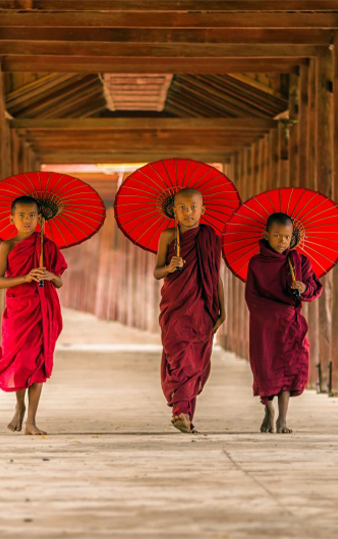 Destinations
Myanmar (Burma)
Following years of seclusion, Myanmar has recently opened its doors, and we'd love to show you the way.
Temples appear at almost every turn, particularly in Bagan, where thousands of ancient temples and pagodas are strewn across the sprawling dusty terrain, their golden decor glistening in the sun. Here you can hire a horse and cart to leisurely explore these astonishing monuments which include the well-preserved Temple of Anada and the gold-domed Shwezigon Pagoda. For something a little more extraordinary, let us take you on a hot air balloon ride at sunrise, giving you the unique opportunity to view the temples from above.
Yangon (formerly Rangoon) was the British colonial capital and is noted for a number of famous religious sites, not least the imposing golden Shwedagon Pagoda. The city's bustling streets and narrow alleys are filled with beautiful shops, markets and tea houses where the aroma of spices and freshly-cooked food fills the air. Mandalay is Myanmar's cultural centre, full of craft workshops and tree-shaded monasteries. It's here you'll experience more of the magical culture of Myanmar, losing yourself in their history and no doubt falling even more in love with the locals.
Next, let us take you to explore Inle Lake, where you'll be able to witness their unique way of living. The Intha people live in villages built on stilts over the water, they grow vegetables on floating gardens and travel by boat everywhere. It's here you'll experience a more relaxed way of life, and they even row standing up with one leg wrapped around an oar!
To complete your adventure in Myanmar, we can show you Ngapali, renowned as the country's best beach. Here there are no noisy beachside bars and no crowds, all that's on offer is unspoiled beauty and white sand lapped by deep blue water stretching as far as the eye can see. Relax, unwind and reflect, and perhaps enjoy a glass of wine whilst watching the sun set behind the sea.
Your journey starts when you get in touch today.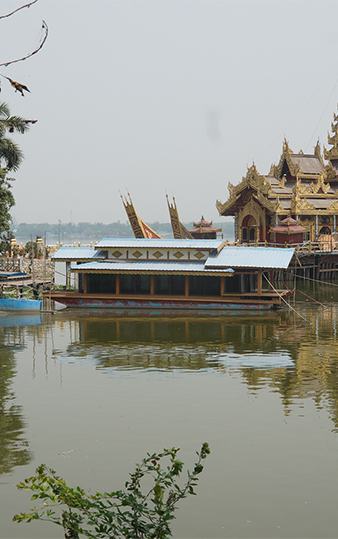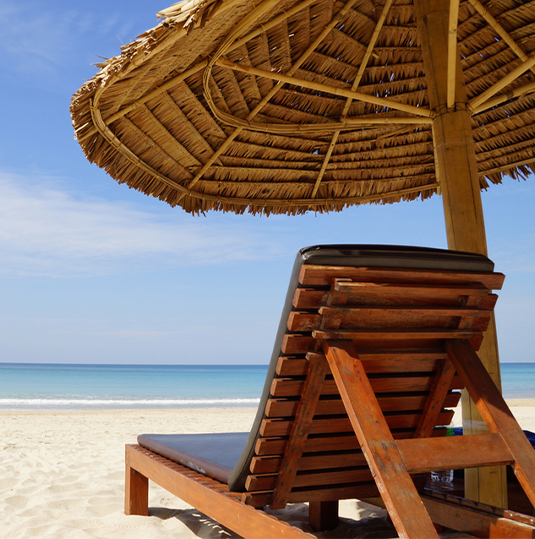 At a Glance
Myanmar (Burma)
Immunisations needed: Confirm primary courses and boosters are up to date.
Advised: Diphtheria; Hepatitis A; Poliomyelitis; Tetanus; Typhoid; Cholera; Hepatitis B; Japanese Encephalitis; Rabies.
Time difference: GMT + 5.5 hours
Flight duration: 14 hours
Popular activities: Hot air balloon rides, markets, boat rides
When to visit: May – September
Accommodation
Myanmar (Burma)
Relax and unwind surrounded by unspoiled beauty in a beautiful 5 star suit in Myanmar.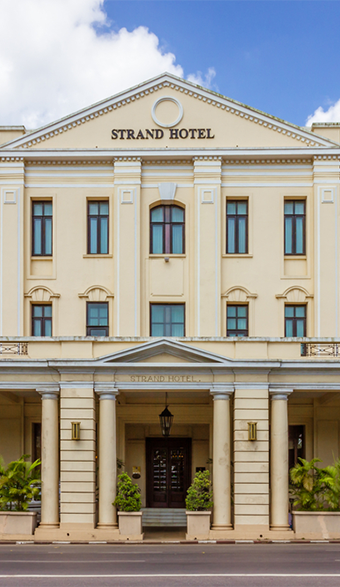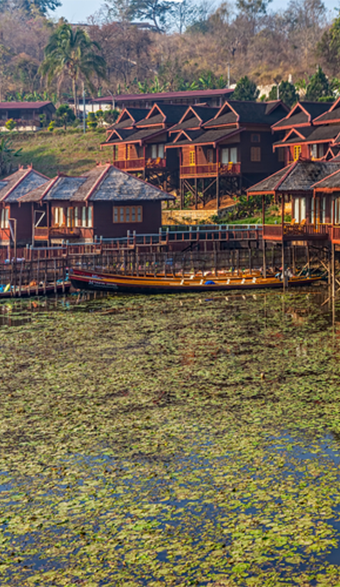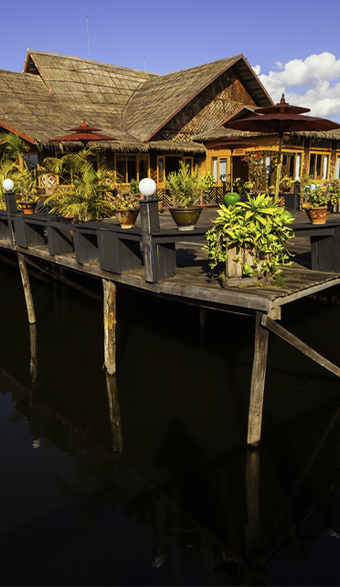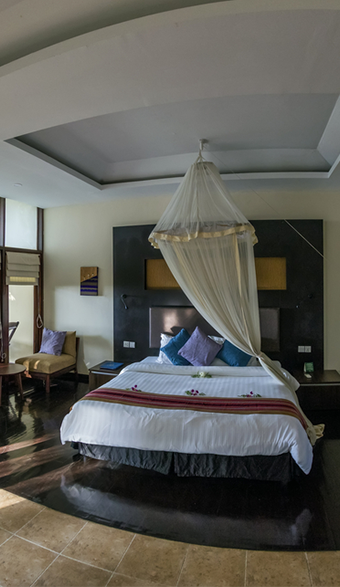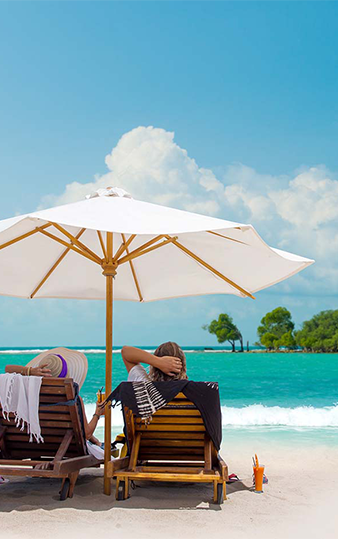 Tailormade holidays to
client specific requests
Quite often, clients have some specific ideas in mind about where they want to go for their holiday. In this case, Andrew and Louis knew they wanted a tailormade holiday to Vietnam. They'd done some research and had some ideas but were struggling to pull an itinerary together. They wanted to visit certain locations and were looking for ideas for other activities, but also wanted to include some time to relax between touring excursions.
– ANDREW AND LOUIS
Blogs
Related blogs
There are so many places we still have yet to visit in the world but I guess we all have our favourites. Ours come ...
Newsletter
Subscribe to our Newsletter
Stay up-to-date & don't miss a thing!